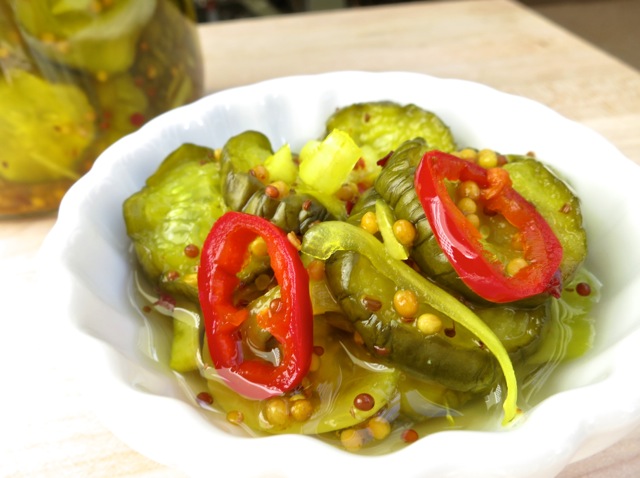 We eat a lot of sandwiches.  John makes such delicious homemade bread, how could we not?  And, what is the perfect accompaniment to a good sandwich?  Bread and butter pickles.  The origin of  the term is unclear but one source indicates that these pickles were served daily, like "bread and butter."  Hence the name.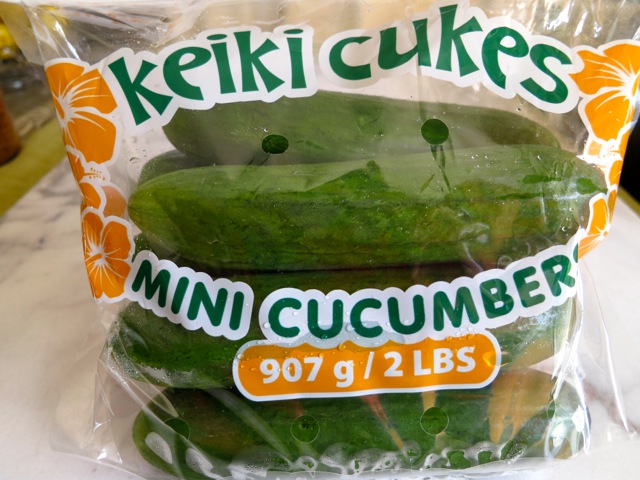 As we are no longer able to grow consistent pickling cucumbers, I like to use Keiki Cukes for pickles. Available at our local Costco and select grocery stores, these mini cucumbers are grown on the Big Island of Hawaii. Fresh!  Of course you may use other small cucumbers available in your area.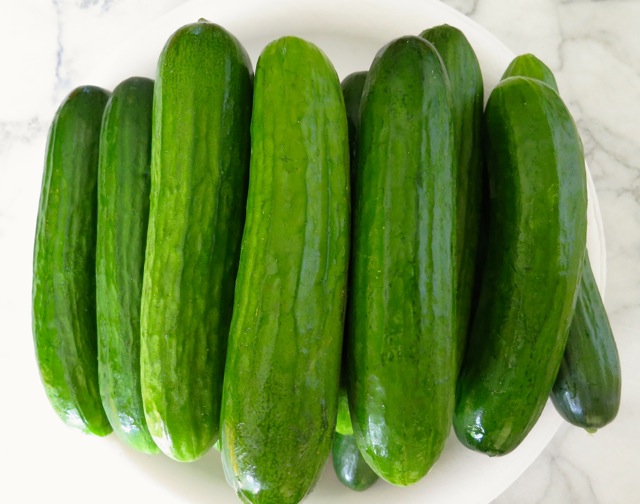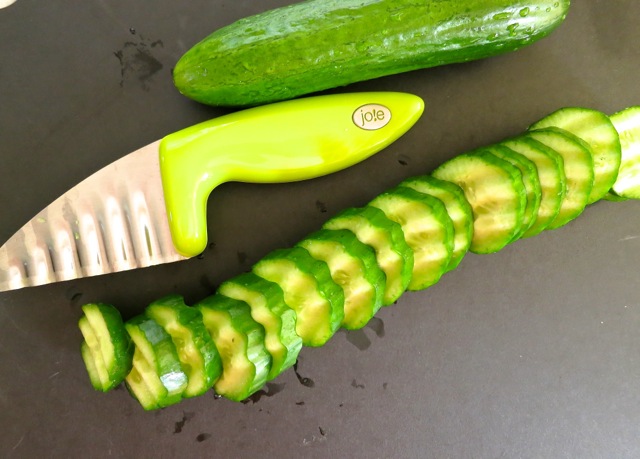 I can't recall where I bought this little gadget but I see it is available on Amazon.  It works like a charm.  A few comment that it's a bit small for their hands, but it is perfect for me and super comfortable to use. I could chop cucumbers all day with this wavy knife.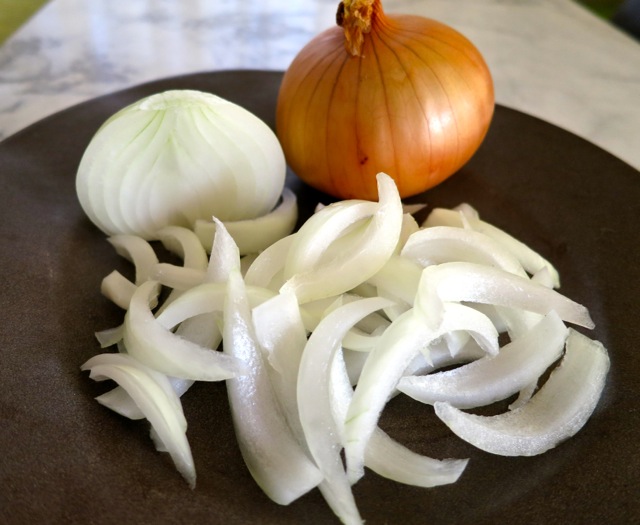 Maui onion with its mellow flavor is a perfect pairing for these sweet and tangy pickles.  Use a sweet onion if Maui onion is not available.  The onion shrinks up quite a bit once added to the brine so instead of making thin rings, I prefer to cut little crescent moon shaped slices.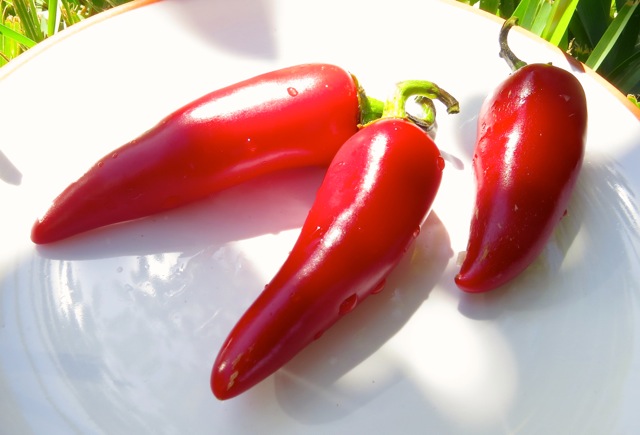 Not only do thinly sliced Fresno or red jalapeños give the pickles a nice zippy flavor, they add beautiful color to your jar of pickles.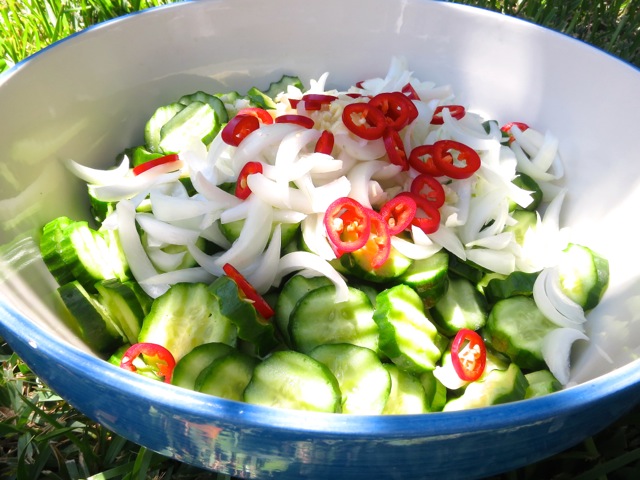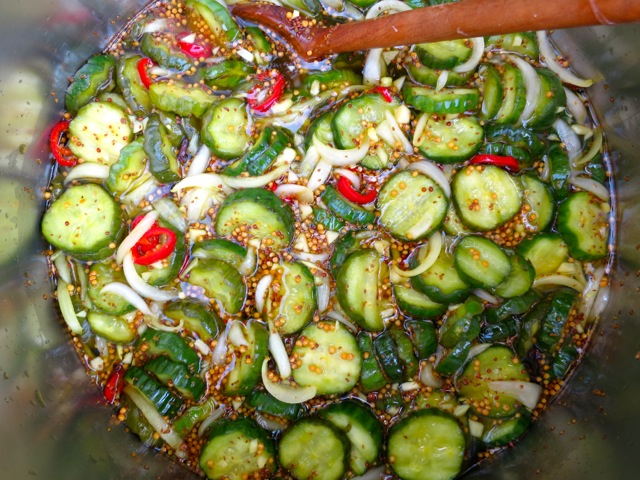 Once the brine comes to a gentle boil, the cucumbers, onion, garlic and peppers are added to the hot brine just for a few minutes.  Then they are ready to spoon into jars where they will cool before heading to the refrigerator.  All you have to do is be patient until they are thoroughly chilled.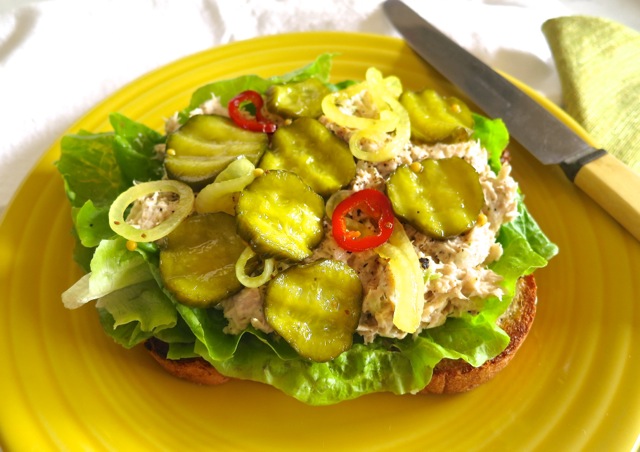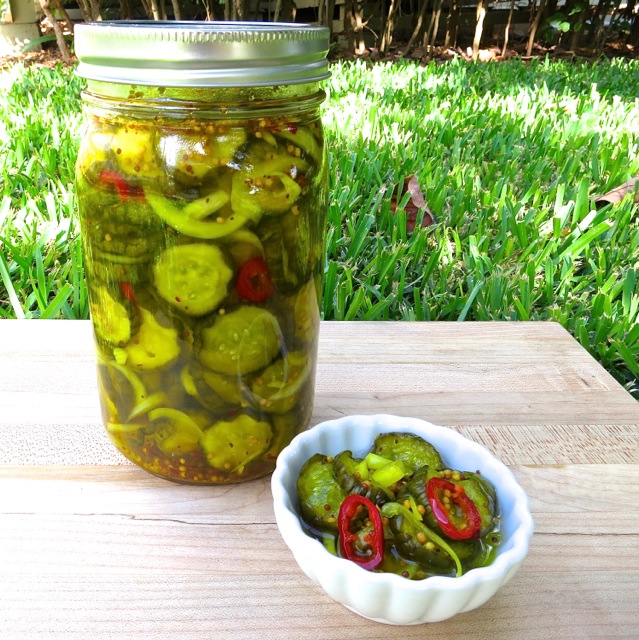 Sweet & Tangy Refrigerator Bread & Butter Pickles
Updated 07/29/16
Adapted from Bread & Butter Pickles II
Makes about 3 quarts
Ingredients
4 pounds mini cucumbers
1 small Maui or sweet onion, thinly sliced into crescent moon shapes
3 cloves garlic, finely chopped
2 tablespoons salt
4 cups cider vinegar
5 3/4 cups sugar
1 tablespoon + 1 teaspoon yellow mustard seeds
1 teaspoon celery seed
3/4 teaspoons whole cloves
1 teaspoon ground turmeric
3 Fresno peppers, thinly sliced, optional (or red jalapeños, but beware they are typically hotter than Fresno peppers)
1 teaspoon red chili flakes, optional (in place of Fresno or jalapeño peppers)
Preparation
In a large bowl, mix together the cucumbers, onions, garlic and salt. Let stand approximately 3 hours.  Drain liquid from the cucumber mixture.
In a large saucepan, mix the cider vinegar, sugar, mustard seed, celery seed, whole cloves and turmeric.  Bring to a boil.  Stir the cucumber mixture into the boiling vinegar mixture.  Add the Fresno peppers and red chili flakes if using.  Remove from the heat just before the mixture returns to a boil, about 2 minutes.
Transfer to sterile jars.  Cool, then refrigerate. Pile cucumbers on your favorite sandwich or eat right out of the jar!
***Updated 7/29/16: I reduced the amount of mustard and celery seeds.