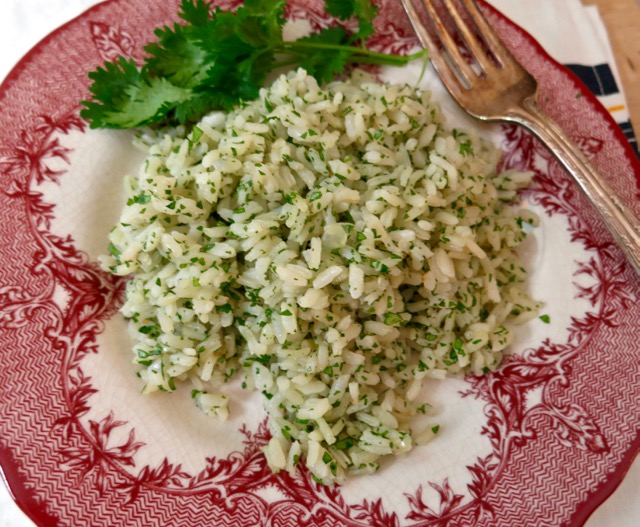 This is one of those recipes that I never get tired of.  I've been making it for years and still find it to be one of the best rice dishes around.  It is simple to make, has excellent  flavor and texture, and it's very versatile. For those of you who loathe cilantro, don't leave yet. This rice is equally delicious without the cilantro.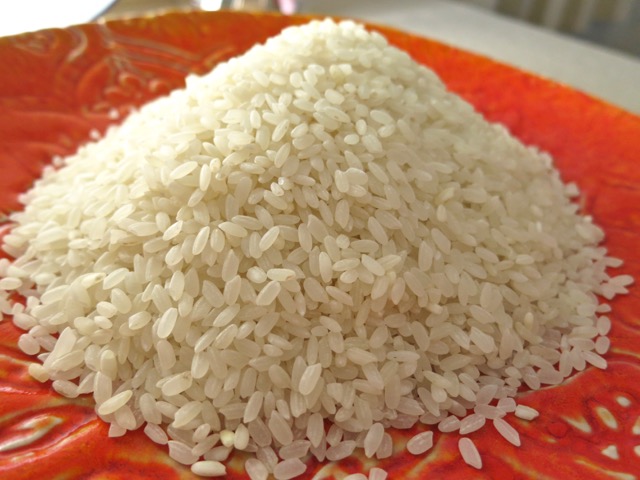 The original recipe comes from Rick Bayless, master of Mexican cuisine.  Rick sprinkles chopped parsley over the cooked rice rather than mixing it into the rice.  Though we serve the rice with Mexican meals, you could change things around and add chopped fresh dill, or chives, and serve the rice with roasted chicken or grilled fish. Sometimes I don't add any herbs to it at all.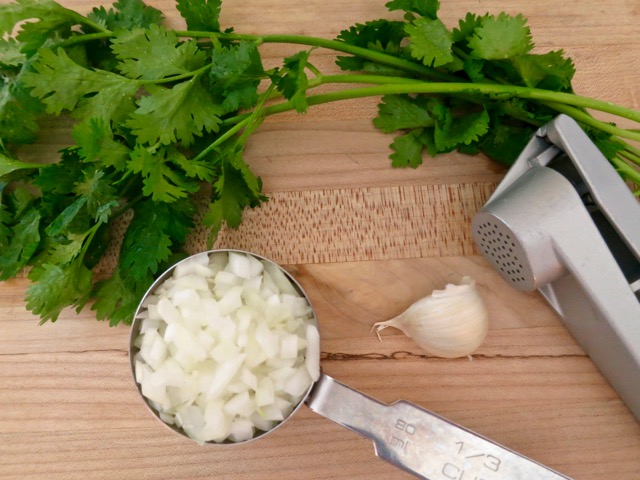 With just a few ingredients and one pot, you will have delicious rice in 30 minutes.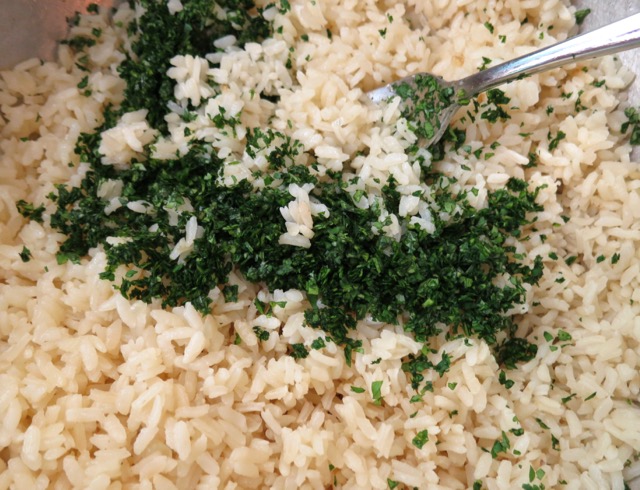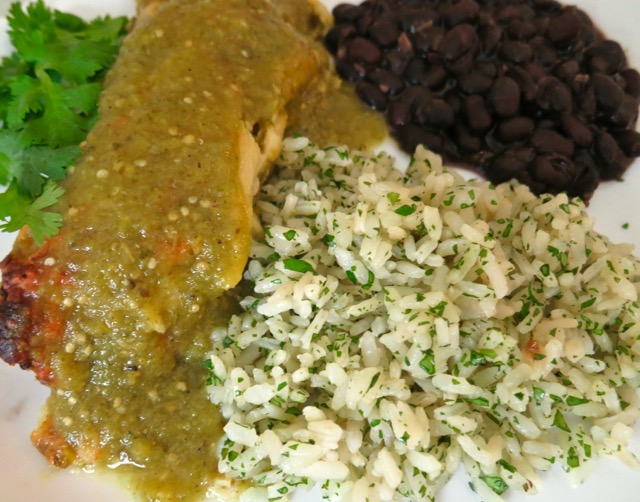 Garlicky White Rice with Cilantro
Author:
Kiyo Miller adapted from Rick Bayless' Recipe
Ingredients
1½ tablespoons canola oil
1½ cups medium grain white rice
⅓ heaping cup chopped onion
1 medium - large garlic clove
1 14 ounce can chicken broth
1 teaspoon salt
3 tablespoons (or more) finely chopped cilantro
Preparation
Preheat oven to 350 degrees
Set a large oven-proof pot (with cover, 3½ - 5½ quart) over medium heat. Whatever pot you choose, try to use one with a wide bottom. I use my 5½ quart stainless steel Cuisinart multi-purpose pot but a smaller one would work as well.
Heat oil for a minute or two. Add rice and onions to pot. Stir frequently for about 5 minutes. Add pressed garlic and stir for 30 seconds or so until fragrant, then mix in broth and salt. Increase heat to high and bring to a boil. As soon as the rice reaches a full boil, remove from the heat, cover, and transfer to the oven. Bake 25 minutes. Let rice stand undisturbed for 15 minutes. Fluff rice with a fork, stir in cilantro.