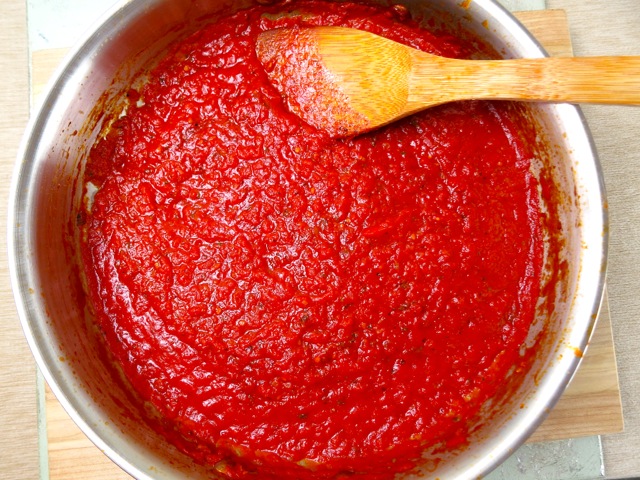 One of my favorite meals is homemade pizza.  John has perfected a recipe for really good pizza crust, one that is both tender yet chewy with a bit of those crispy edges that we all love.  There are a number of ready-made pizza sauces available and I found one that was acceptable, but not perfect.  Most of the prepared pizza sauces are a bit too "tomato pasty" and just don't have that fresh tomato flavor.  One of our favorite Wine Country restaurants, Redd Wood, makes some of the best pizza we've had.  Their sauce is very simple but delicious.  With that in mind,  I decided to make my own pizza sauce and now I shall never go back to prepared sauce.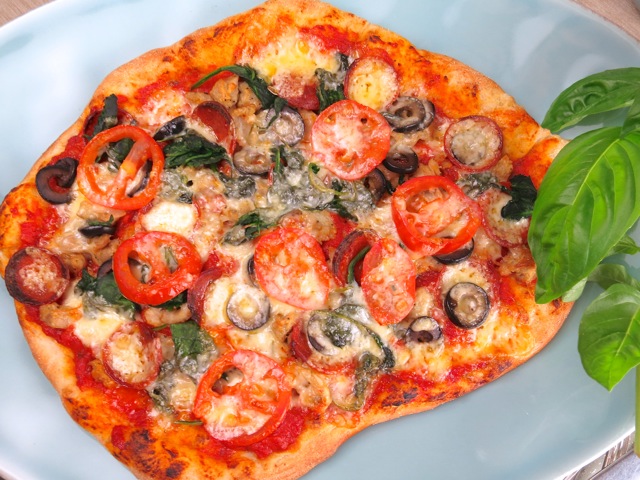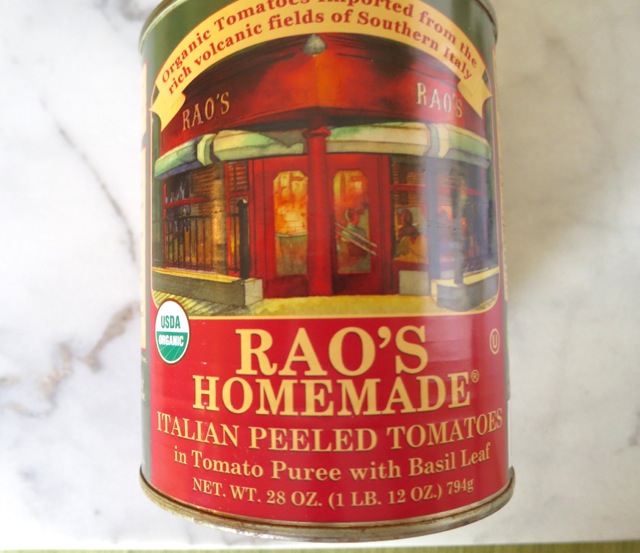 With just a few good ingredients, you'll have a delicious pizza sauce that takes just about 45 minutes to prepare.  I am very fond of Rao's Italian Peeled Tomatoes.  They are by far, the best canned tomatoes I have found.  I once bought them at our local Whole Foods market, however they no longer carry them. Mail order is the way to go.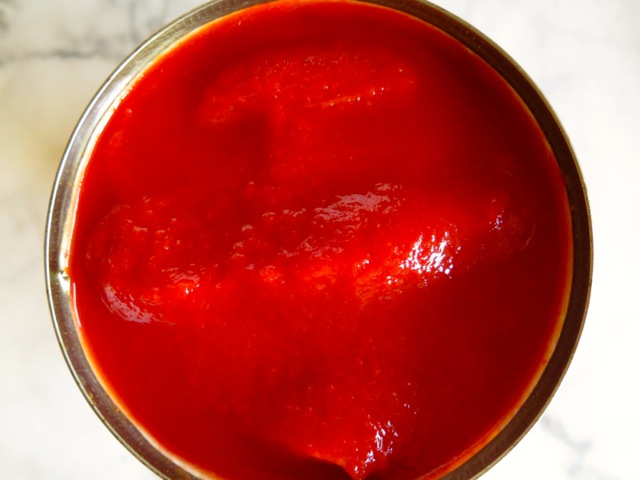 Rao's tomatoes are always beautiful.  They are peeled well, plump and juicy with a rich puree.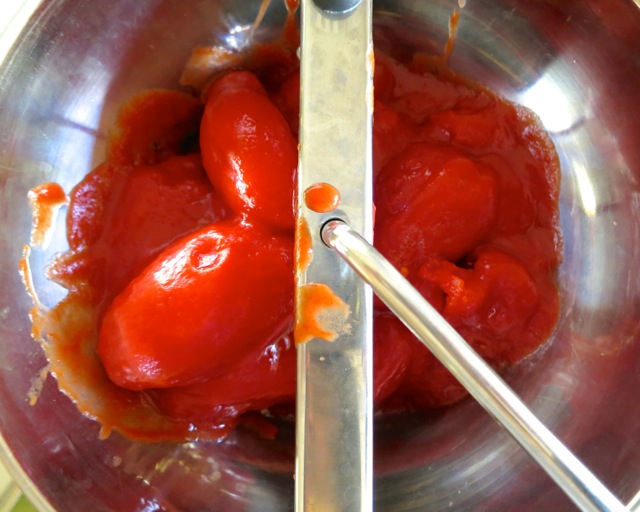 I use a food mill to puree the tomatoes.  If you don't have a food mill, squish the tomatoes with your hands or whirl in the food processor.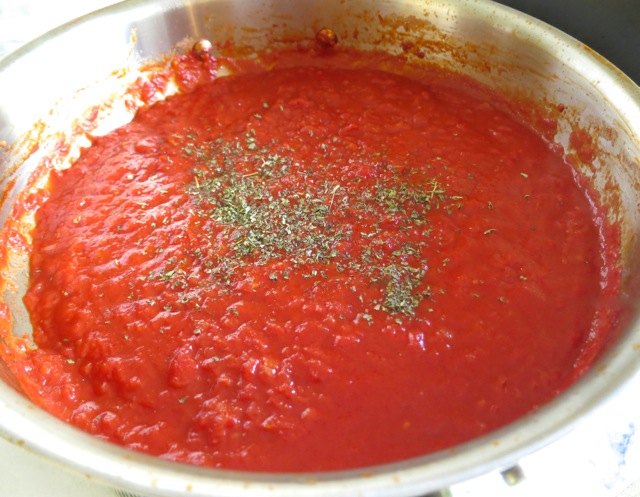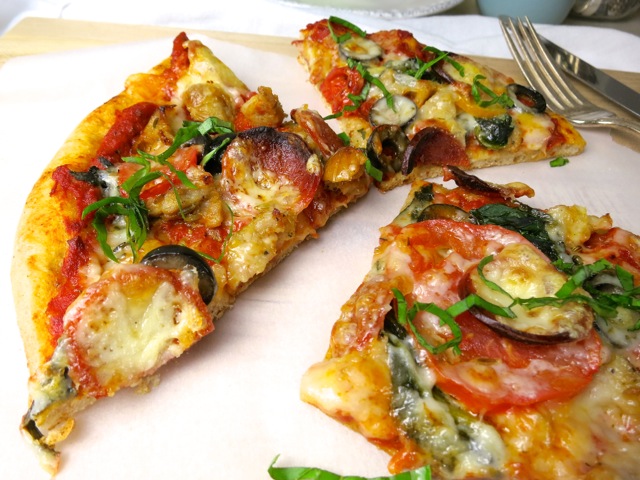 Best Homemade Pizza Sauce
Makes 1 3/4 cups – Enough for two large pizzas or four small pizzas
Ingredients
1 28 oz. can whole peeled tomatoes in puree, Rao's brand if available
2 tablespoons minced onion
1 1/2 tablespoons olive oil
1 1/2 teaspoons dried oregano
1 teaspoon kosher salt
freshly ground black pepper
Preparation
Puree the tomatoes (tomatoes and puree) using a food mill (I used the coarse disc). Alternatively, puree the tomatoes in a food processor (quick pulses) or smash the tomatoes with your clean hands for a chunkier pizza sauce.  Pour in a bowl and set aside.
Heat the olive oil over medium heat in a large deep sided sauté pan.  Add minced onions, turn the heat down to medium low and sauté for about 5 minutes, until the onions are soft but not browned, stirring frequently.
Add the pureed tomatoes to the onions and mix to combine.  Cook the sauce for about 20 minutes, stirring occasionally.  The sauce will have reduced and thickened up nicely.  Add the oregano, salt, and a few grinds of black pepper.  Continue to cook the pizza sauce for another 10 minutes or until the sauce is as thick as you like it. Taste and adjust seasoning if needed.
Let the sauce cool while you prepare your pizza toppings and roll out your dough.  The sauce can be made a few days in advance and freezes nicely for a couple of months.