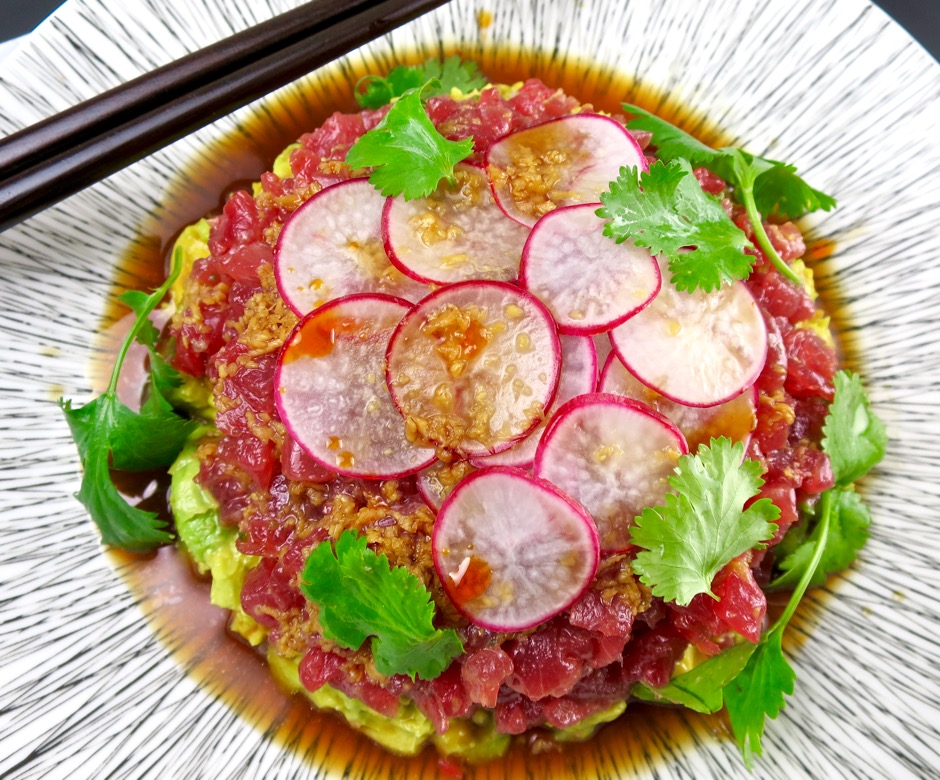 Over the years, we have enjoyed many different versions of tuna tartare.  The best have been at favorite restaurants (those from Plouf in San Francisco and BLT in Honolulu come to mind).  However, with this recipe, we are making a version at home which rivals or even surpasses our previous favorites.  It's hard not to love this tuna tartare.  There's something about the rich and creamy avocado, silky fish, and delightful ponzu-like dressing.  It all goes together so very well.  And, it's really the perfect summer meal for a warm day when cooking over the stove or turning on the oven just seems out of the question.  This dish relies on using the best quality sashimi grade tuna. Fresh, well chilled, and cut just this morning type-of-tuna from a reliable source is what you are looking for.  I can't wait to make it again.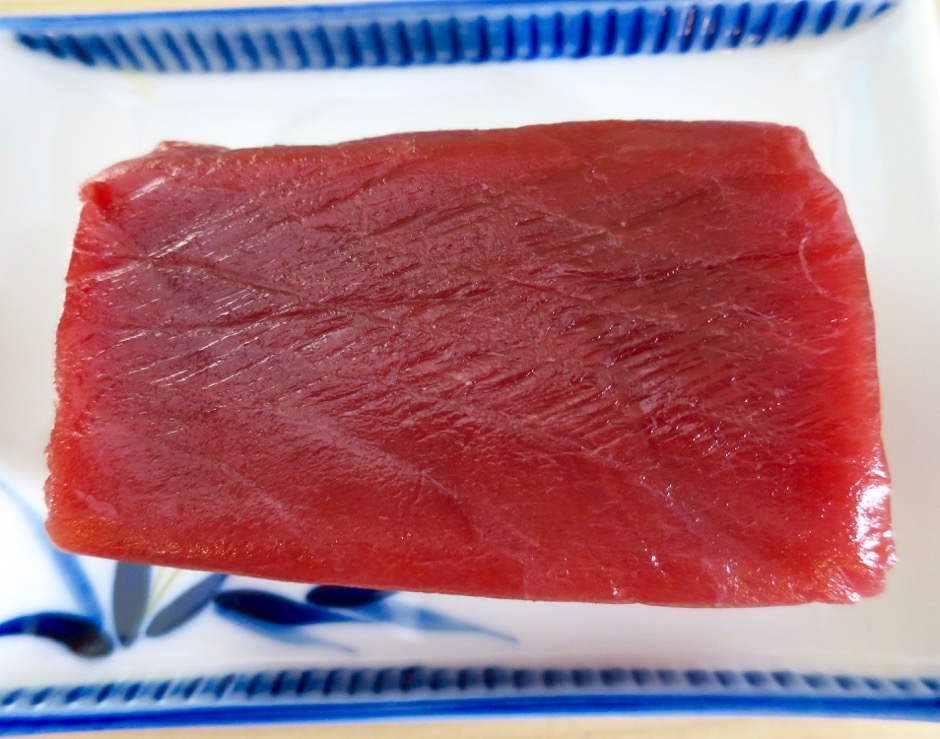 Though I usually pay a dear price for the tuna at Whole Foods, I find the quality to be superb.  I always ask the staff at the counter whether the fish was cut that morning.  If it has been sitting around for more than a day, I skip it, and try again the following week. I find it most satisfying when the fish is very well chilled before serving.  Keep the fish in the refrigerator until you are ready to plate and serve the tartare.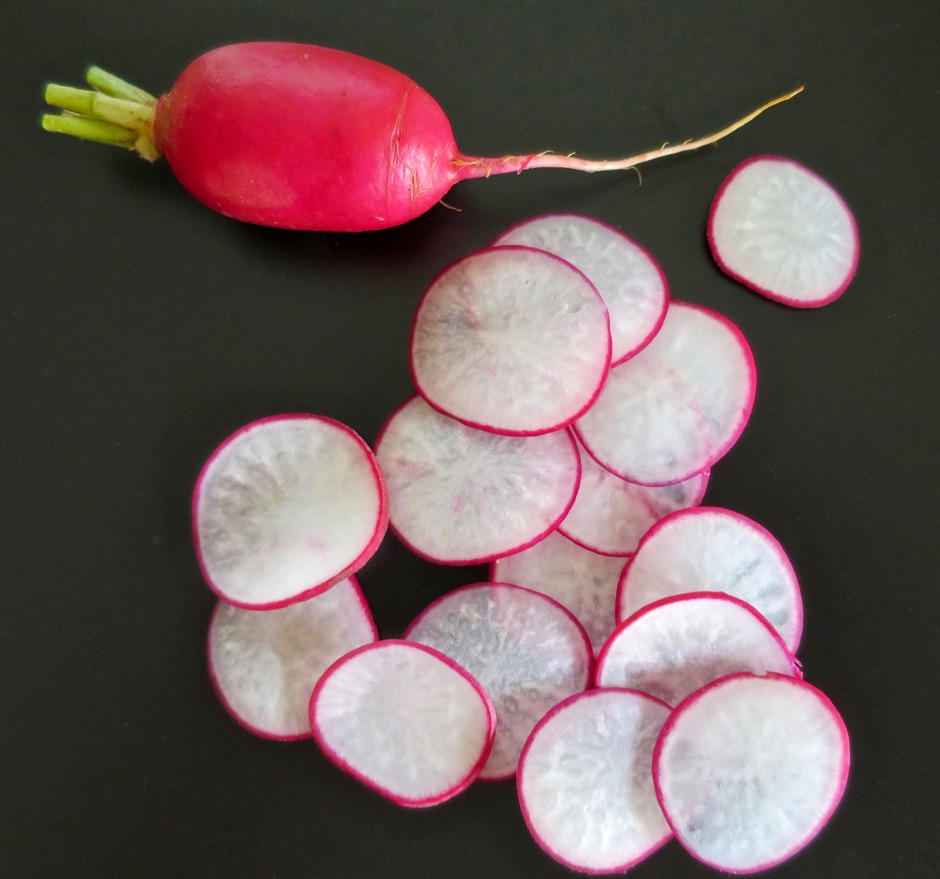 I didn't eat radishes when I was a child, except for the long and slender daikon variety that is commonly used to make Japanese pickled takuan.  These days I enjoy these pretty red radishes in salads as well as in this ahi tartare preparation.  The secret is to slice them ever so thinly and soak them in an ice water bath for a half hour to really crisp them up.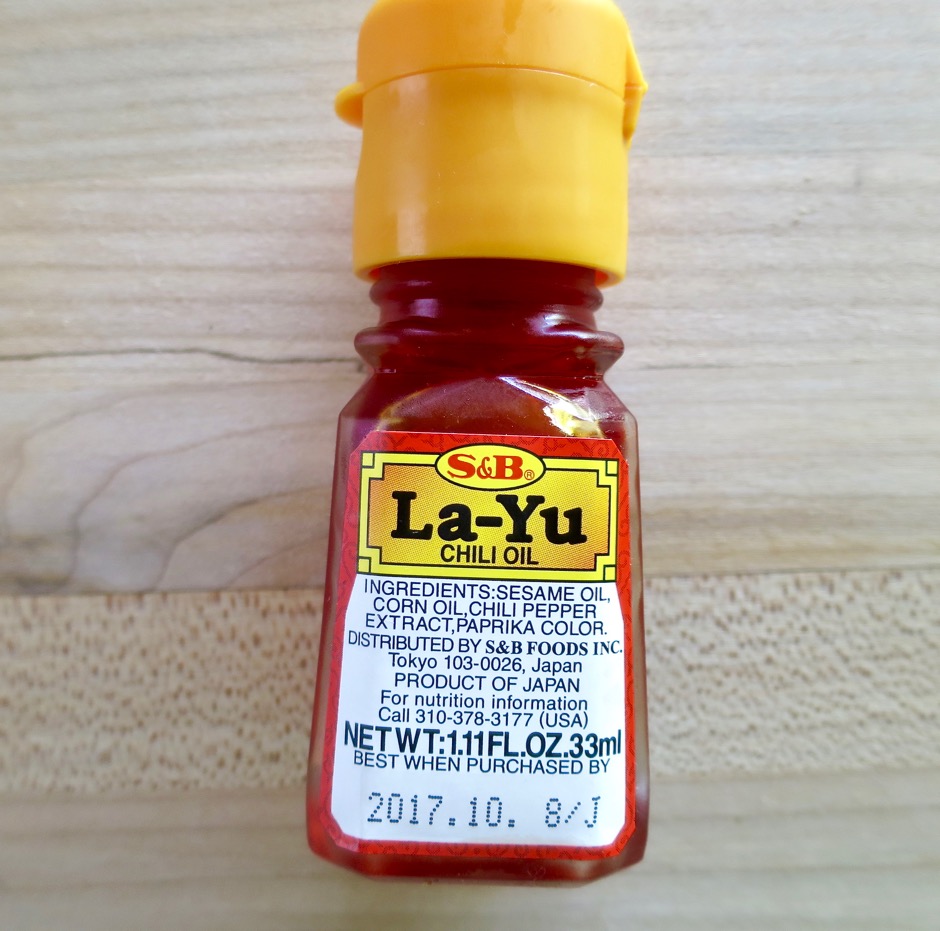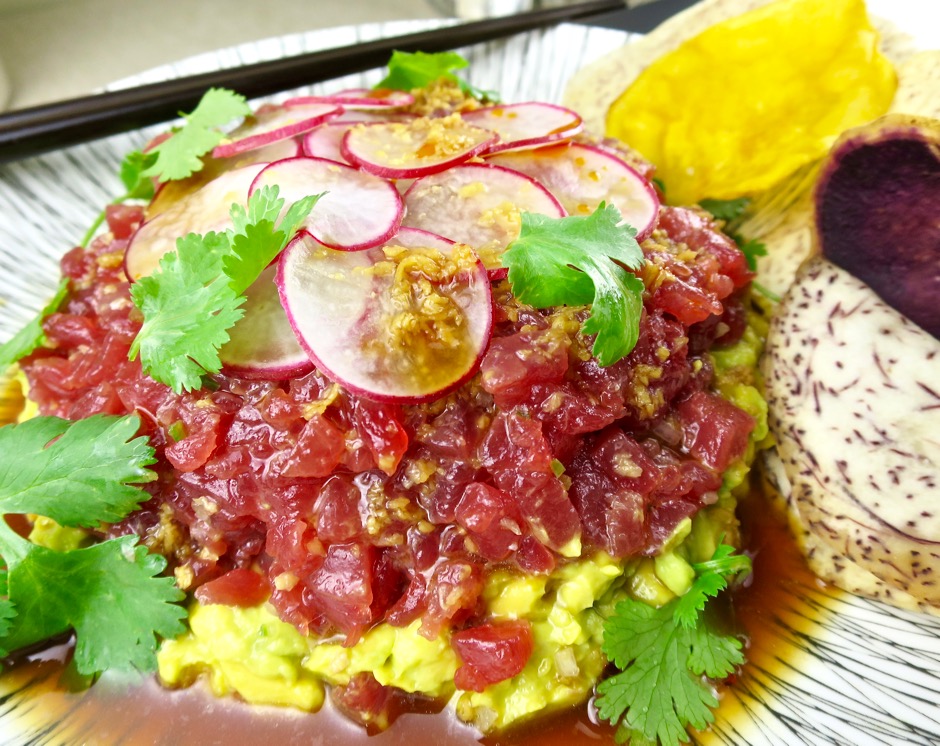 Serve the tartare with taro chips as an appetizer or as an entrée with rice and a side of crispy vegetable tempura.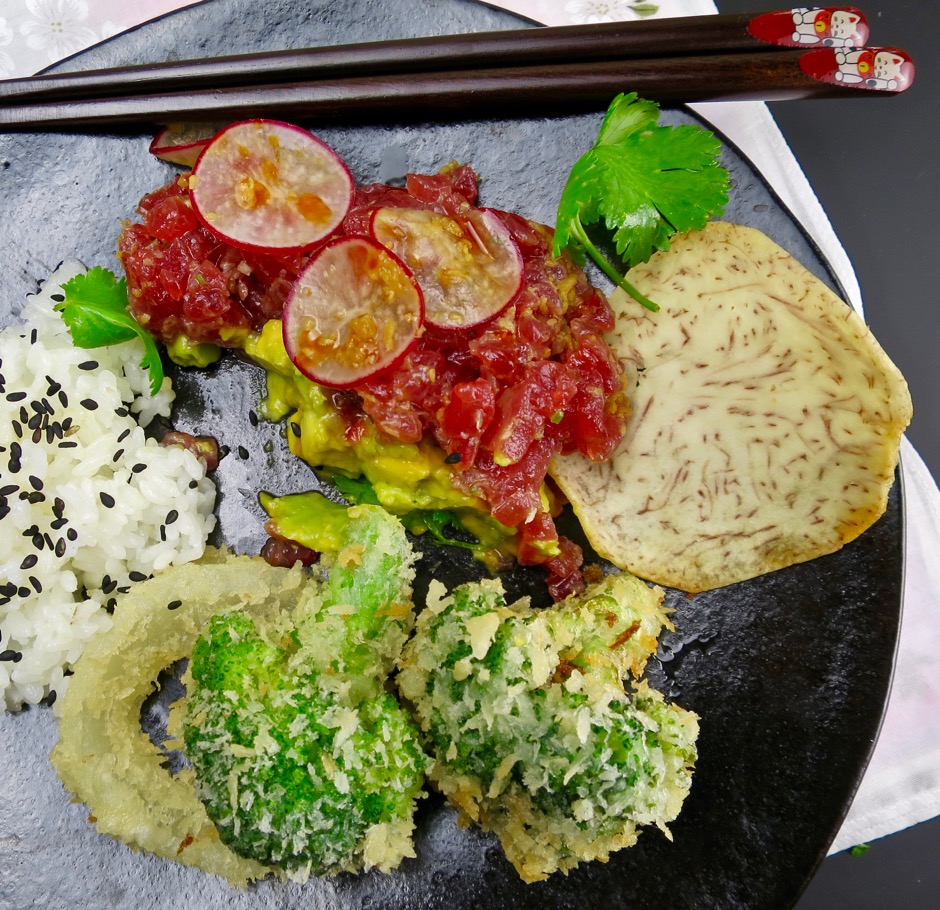 Tuna Tartare with Avocado & Radish
A lovely appetizer for a warm summer evening. Adapted from
Bon Appetit
Magazine.
Serves:
4 as an appetizer
Ingredients
Dressing:
2 teaspoons finely grated lime zest (from two small or one large lime)
2 tablespoons fresh lime juice
1 tablespoon granulated sugar
2 tablespoons + 2 teaspoons soy sauce
2 tablespoons Champagne vinegar or white wine vinegar
1 tablespoon + 2 teaspoons finely grated peeled ginger
Tuna:
10 ounces sashimi grade tuna, very finely diced and well chilled
4 teaspoons olive oil, divided

1 teaspoon minced seeded serrano chile

1 teaspoon minced shallot
kosher salt
1 large avocado, halved, pitted and finely diced
2 radishes very thinly sliced, chilled in an ice water bath for 30 minutes
chili oil
Preparation
Combine lime zest, lime juice, sugar, and 2 tablespoons water in a small saucepan. Bring to a boil (this will happen in no time at all). Transfer liquid to a small glass bowl, cover and let cool completely. Strain cooled liquid through a fine-mesh sieve into a small bowl. Whisk in soy sauce, vinegar, and ginger. The dressing can be made 2 days in advance. Cover and chill.
Toss tuna with 2 teaspoons olive oil in a medium bowl. Add chile and shallot, season lightly with salt.
Mix diced avocado with remaining 2 teaspoons olive oil in a medium bowl. Season with salt.
To assemble the tuna tartare, you may use a round mold or gently shape the avocado with your hands as I do, onto a serving platter. Arrange tuna over the avocado keeping a circular shape. Spoon some of dressing over the tuna and around the avocado. Top with radish slices and more dressing. Drizzle with chili oil. Serve right away.