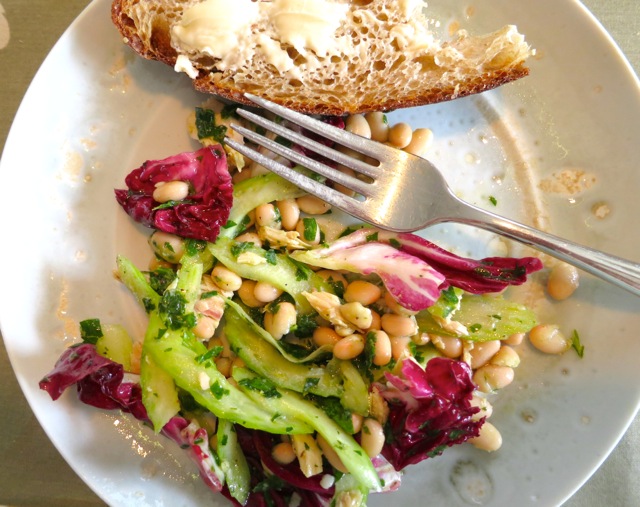 When I was young we made tuna sandwiches on soft, white, bread.  If you gently pressed down on the bread it would flatten and would not spring back!  Is that why it was Wonder bread? Back then our options of canned tuna were quite limited, as was our selection  of bread.  These days there is a multitude of really good canned tuna available and though I prefer tuna packed in nothing but its own juices for sandwiches, tuna packed in olive oil is mandatory for this salad.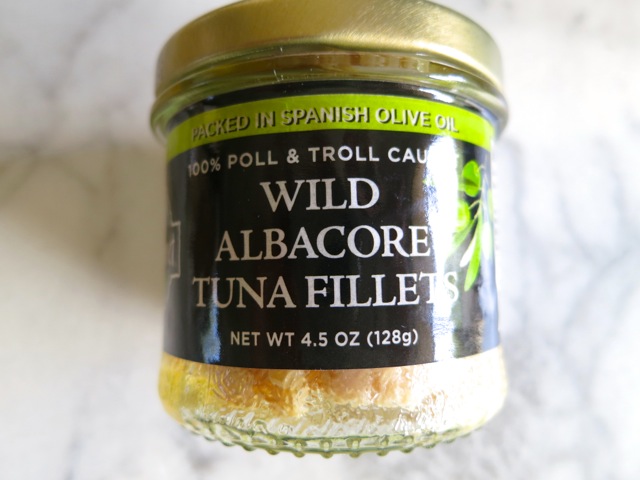 When I travel to San Francisco I stock up on As Do Mar tuna from Portugal or Ortiz tuna from Spain.  Wild Planet tuna in olive oil is also very good and is readily available at most markets such as Mana Foods on Maui. If you can't find any of these tunas in your market, consider buying them on-line from Amazon.
This is a beautiful salad full of bright colors and a vibrant parsley vinaigrette.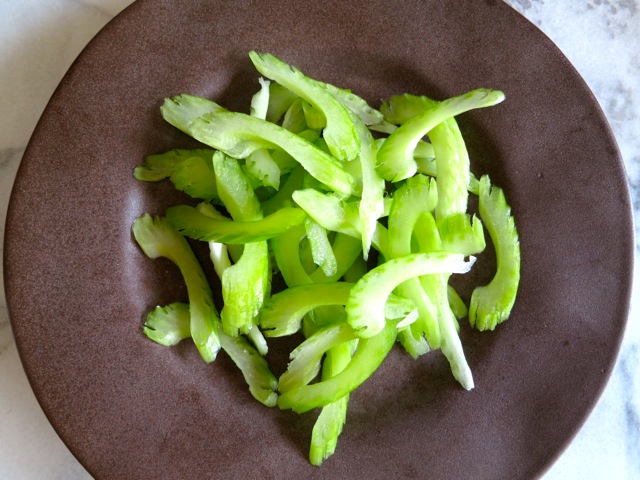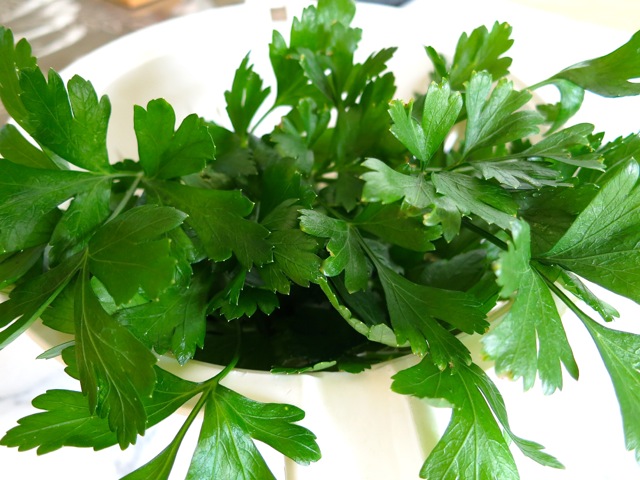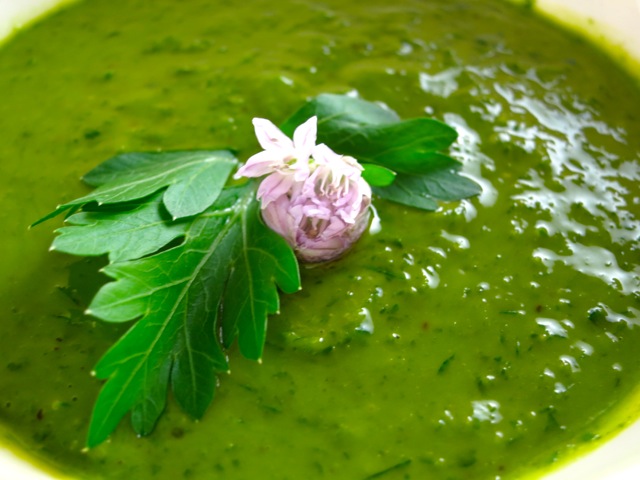 The parsley vinaigrette is so simple to make.  Throw all the ingredients in to a blender and shortly you'll have this gorgeous dressing.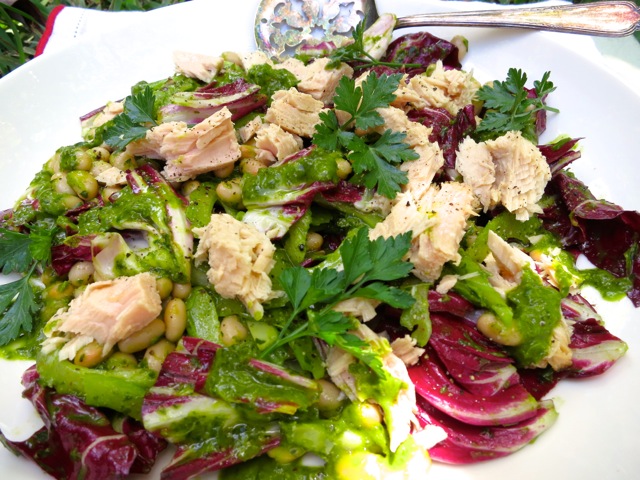 White Bean & Tuna Salad with Radicchio & Parsley Vinaigrette 
Adapted from Bon Appetit Magazine
Serves 2
Parsley Vinaigrette
2 cups (packed) flat-leaf parsley
1/2 cup olive oil
3 tablespoons fresh lemon juice
1/2 teaspoon white wine vinegar
1 garlic clove, crushed
kosher salt and freshly ground black pepper
Preparation
Pulse parsley, oil, lemon juice, vinegar and garlic in a blender. I used my immersion blender.  I tried using my food processor the first time however it didn't puree the ingredients as well as the blender did. Season to taste with salt and pepper.
Salad
2 ounces radicchio, leaves torn (about 1/2 medium head of radicchio)
1 cup canned white beans, rinsed (S&W white beans are a good choice)
1 large celery stalk, sliced thinly on an extreme diagonal
1 jar (4.5 ounce) Wild Planet tuna in olive oil, drained and broken into large pieces (or other good-quality olive oil packed, canned tuna)
Preparation
Place radicchio in a medium bowl, drizzle with 2 tablespoons of parsley vinaigrette and toss to coat.  Season radicchio to taste with salt and pepper. Transfer to a serving platter, spreading out in an even layer.
Combine 2 tablespoons parsley vinaigrette, white beans, and celery in the same bowl you used for the radicchio, toss to coat.  Season with salt and pepper. Arrange bean mixture on top of radicchio. Top salad with tuna and drizzle some vinaigrette over.
***Serve leftover vinaigrette over fish, grilled vegetables or double the salad ingredients to serve 4.