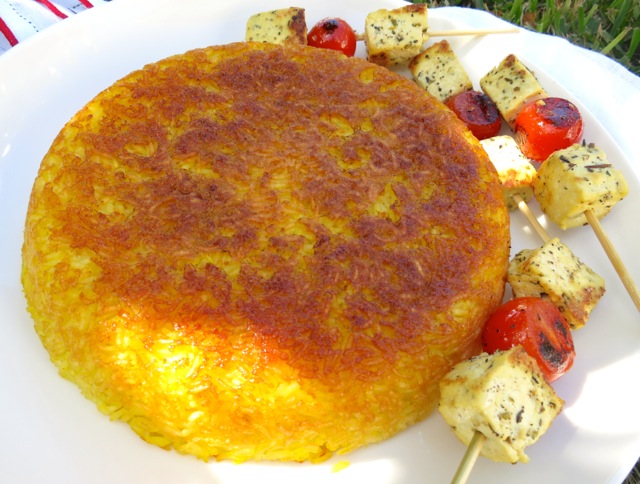 I love rice.  Brown, white, short, medium and long grain, basmati, jasmine, arborio, wild rice (not technically rice).  Some of my favorite recipes are Sopa de Arroz, Japanese sushi rice, Korean bibimbap and now Tah Dig.  I found a recipe on the internet for Persian Jeweled Rice.  It was mesmerizing.  This colorful, gorgeous rice dish was added to my list of must try recipes.  This also led me to a rice recipe I had never heard of before, Tah Dig.  Shanna over at Curls & Carrots inquired about the stone bowls used in my bibimbap recipe.  She mentioned she had a Persian rice cooker that produces a crispy crust of rice just as the stone bowls do.  Persian rice cooker?  I had never heard of it before.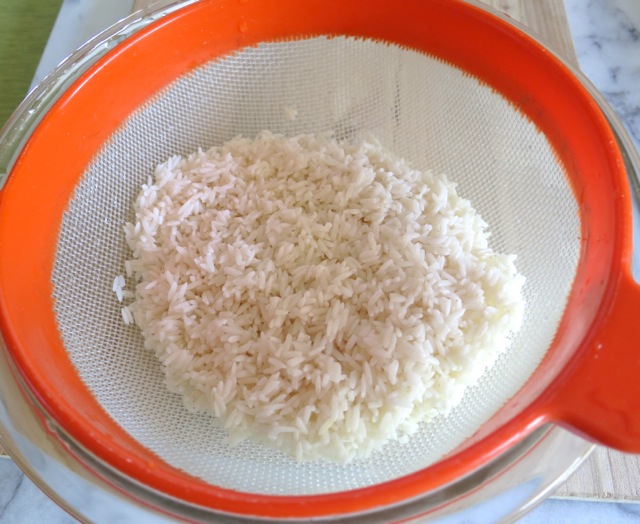 Many thanks to Shanna for posting her Easy Shabbat Tah Dig recipe.  I could barely wait to try it.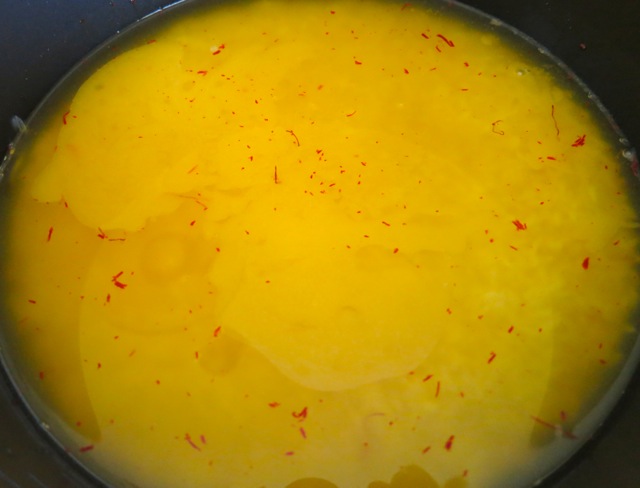 The golden color of the rice comes from a pinch of turmeric and beautiful saffron.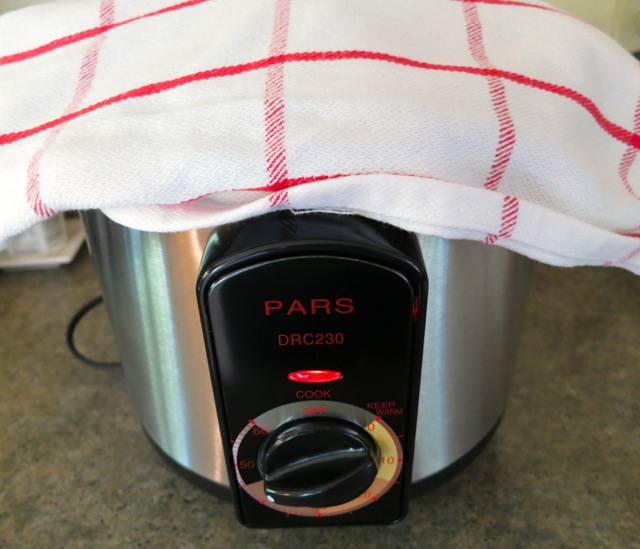 I purchased my Pars Persian rice cooker on line from Kalamala.  Their shipping fees are reasonable and they have excellent customer service.  Now to find space for another appliance….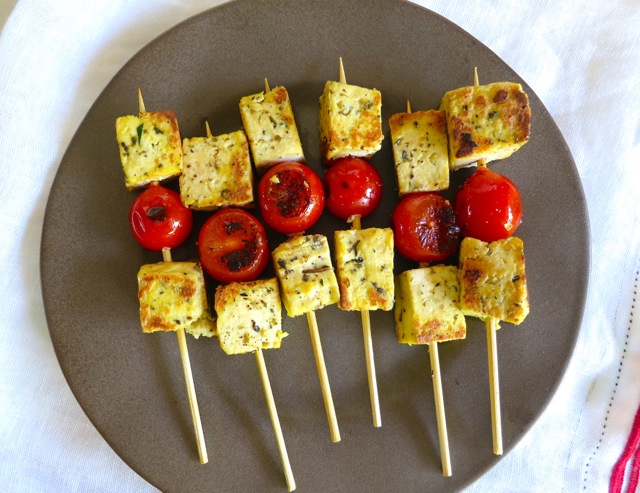 I had some herb tofu in my refrigerator and quickly assembled the tofu on skewers with cherry tomatoes then briefly browned them in my grill pan.  Tofu kebabs!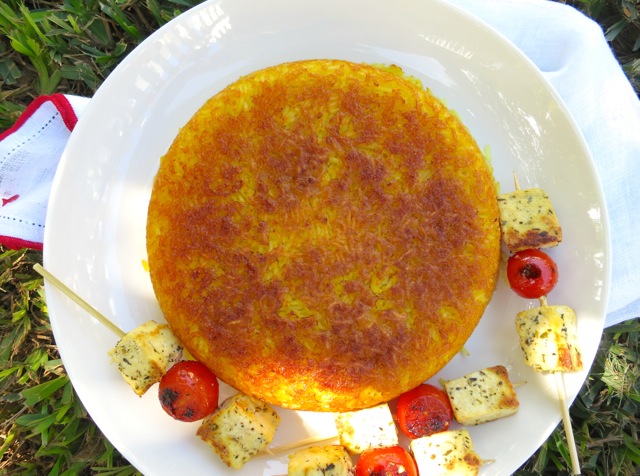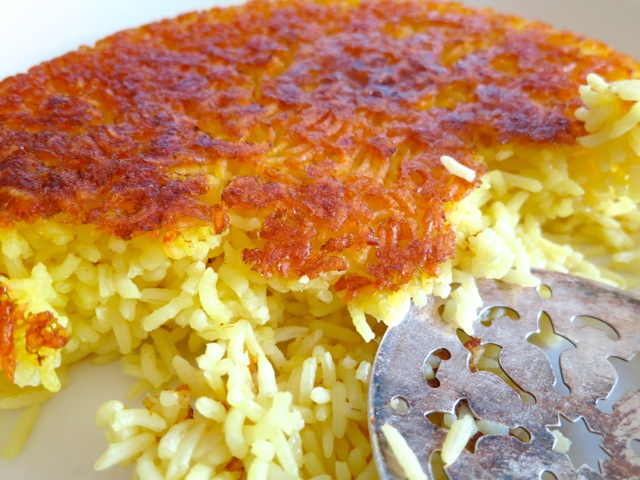 Tah Dig ~ Persian Rice
Adapted from Shanna's recipe at Curls & Carrots (Mahalo Shanna!)
Ingredients
1 1/2 cups white basmati rice
1 14.5 ounce can chicken broth
1 tablespoon Earth Balance butter, melted  (or real butter for those who are not lactose intolerant)
1/2 teaspoon salt
a pinch of turmeric
a few pinches of saffron, crumbled
Preparation
Soak rice in a bowl of water for 1 hour.  Rinse the rice until the water runs clear, drain well.
Place the rice, chicken broth, butter, salt, turmeric and saffron in a Persian, non-stick rice cooker.  Give the ingredients a stir.
Place the cover on the rice cooker and cover it with a kitchen towel.  Cook the rice for 45 minutes.
Turn off the rice cooker and let rice sit, undisturbed for at 15 minutes.  Invert rice onto a platter and serve.