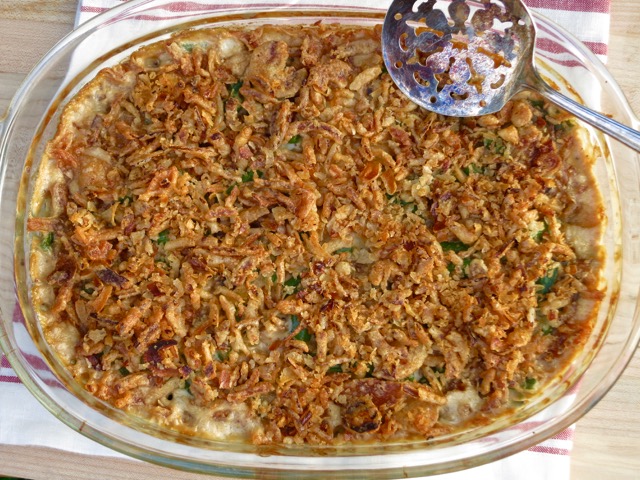 It all started out with the purchase of Williams-Sonoma's Crispy Onions.  I was sold once I read the label on the package: The ultimate crunchy topping for savory casseroles.  A green bean casserole was the first thing that came to mind, but not the usual canned-ingredient variety.  The only mistake I made was not to buy more than one bag of these delightful onions.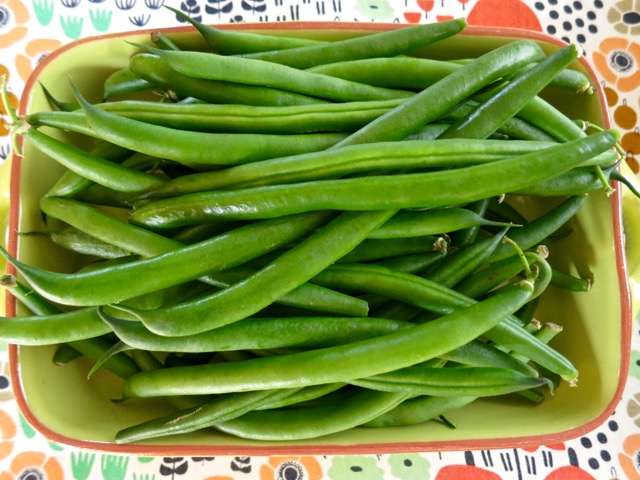 Kimberly of the  Daring Gourmet posted a recipe  that sounded perfect.  Besides the onions and green beans, the recipe calls for bacon, an ingredient that for me, seals the deal.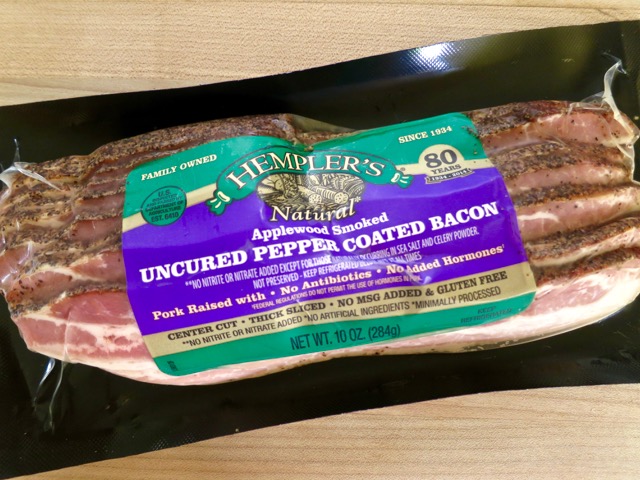 Hempler's bacon is top-notch.  It is thick, lean, and smokey.  I used the pepper coated bacon in the green bean casserole but you can use regular thick cut bacon instead.  You can find Hempler's at Safeway.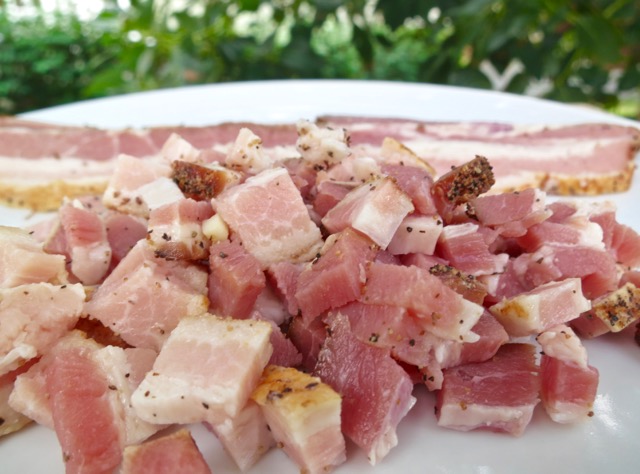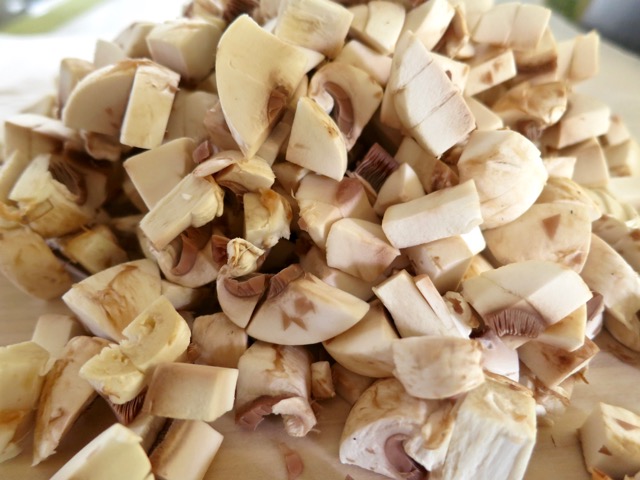 It may seem there are way too many mushrooms in the recipe, but as they sauté, they shrink up quite a bit and they are essential in making this casserole so tasty (along with the bacon!).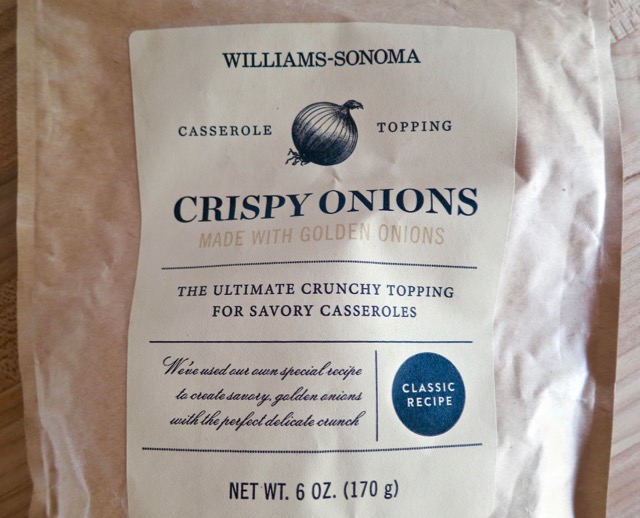 I was able to make two green bean casseroles from the one package of crispy onions I bought. These crispy onions are far superior to the supermarket brands.  They would be delicious sprinkled over slow baked cannellini beans or any dish that would be enhanced by a crunchy topping.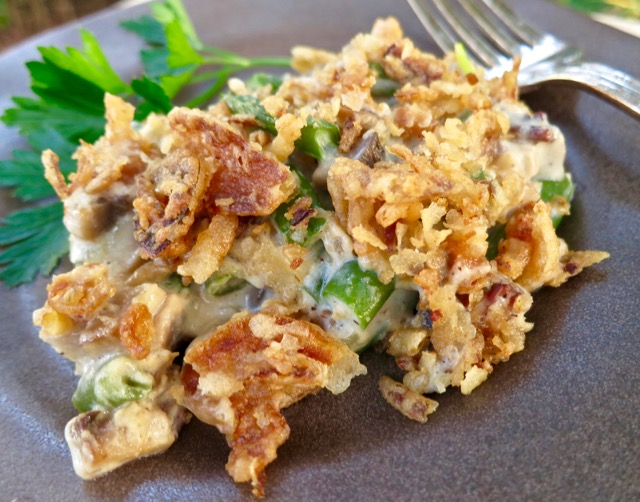 The Best Green Bean Casserole
Ingredients
4 slices thick-cut bacon, diced
½ cup finely chopped sweet onion
2 medium cloves garlic, minced
12 ounces button mushrooms, chopped
3 tablespoons Earth Balance Buttery Sticks (or regular butter)
3 tablespoons all-purpose flour
1 cup half and half (I make this with Organic Valley Lactose Free Half and Half)
1¼ cups chicken broth
½ teaspoon kosher salt
¼ teaspoon freshly ground black pepper
1 pound fresh green beans, trimmed, cut into 1½" pieces and blanched (boil for 5 minutes, place beans in ice water for a few minutes, drain well)
3 ounces crispy onions
Preparation
Preheat oven to 350 degrees.
Lightly butter 9x13" casserole dish and set aside.
Fry bacon in a large skillet over medium-high heat until crispy. Reduce heat to medium. Add onions and cook until soft and translucent, about 4 minutes. Add garlic and mushrooms, cook for another 4 minutes or so, until mushrooms are soft. Transfer mixture to a bowl.
Melt 3 tablespoons Buttery Sticks in the same skillet and whisk in flour. Continue whisking for another minute until the mixture has slightly deepened in color. Add the half and half and chicken broth while constantly whisking to prevent lumps. Once slightly thickened, add the mushrooms and bacon mixture along with the salt and pepper. Add green beans and stir to combine.
Pour mixture into a 9x13" casserole dish and sprinkle with crispy onions, covering the top of the casserole. Bake uncovered for 30 minutes.
***You may prepare the casserole a few hours in advance except for adding the onions (they will become soggy if you add them in advance). Remove the casserole from the refrigerator 30 minutes prior to baking. Sprinkle onions over the top and bake.