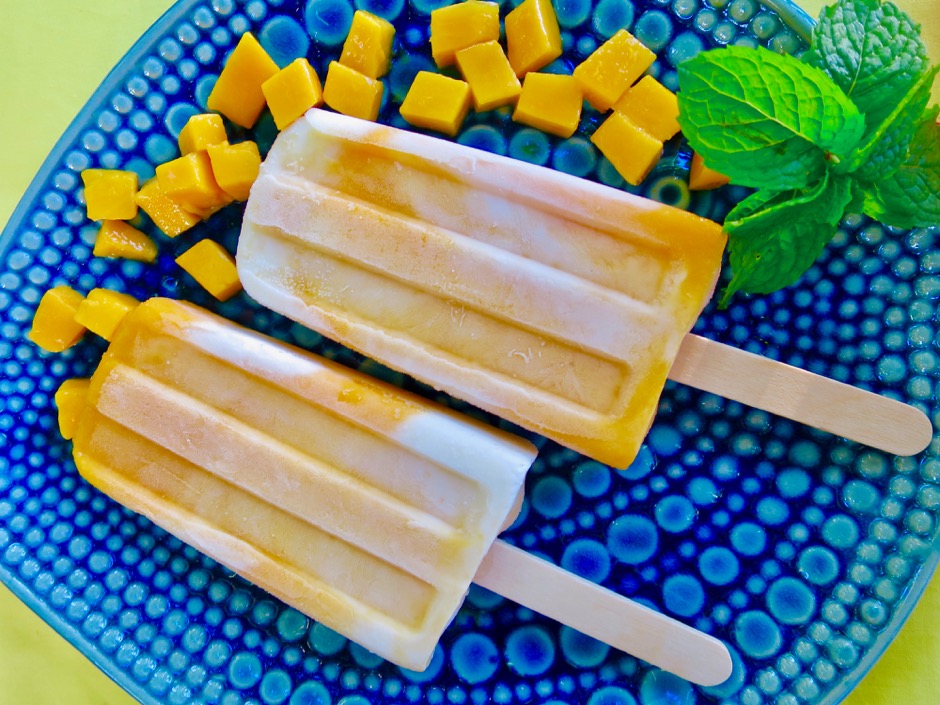 Though I look forward to cooler weather that slowly appears in November, at the same time, I will miss our extended mango season that is with us from May through October.  Images of sweet Pirie and Rapoza mangos that cover our dining room table and sometimes overflow into boxes stored on the living room floor, will soon be gone.  This year I decided to freeze containers of mango purée so that I will be able to make popsicles throughout the year.  It will be such a treat to sit on the porch in December or January with a refreshing mango cream popsicle. After all, the weather is warm all year-long in Hawaii.  I adapted this recipe from Sarah & Jessica at Pretty Providence. These popsicles remind me of a Creamsicle, one of my favorite childhood desserts.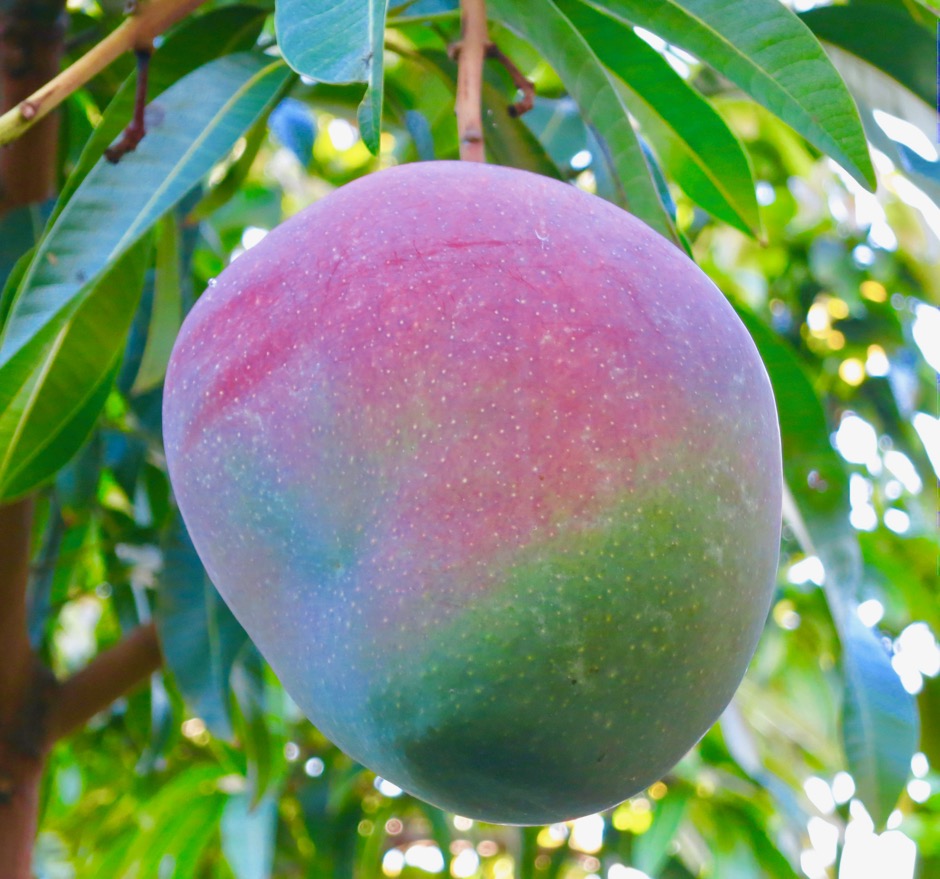 Our two mango trees are heavy producers delivering the sweetest mangos imaginable.  The Rapoza is creamy and fiberless with very large fruit and small seeds. The White Pirie mango is a small-medium sized mango with a golden hue.  I have never tasted a mango sweeter than this one.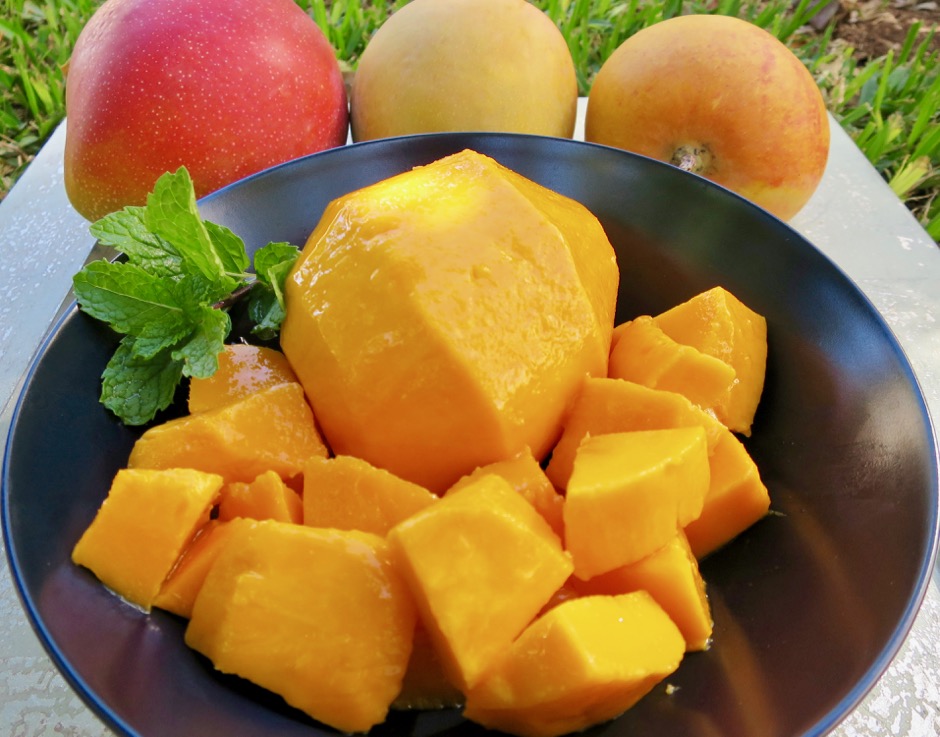 Good news for those of us who are lactose intolerant.  There are excellent products these days that are made just for us.  Green Valley and Organic Valley offer delicious, real dairy products that are lactose free.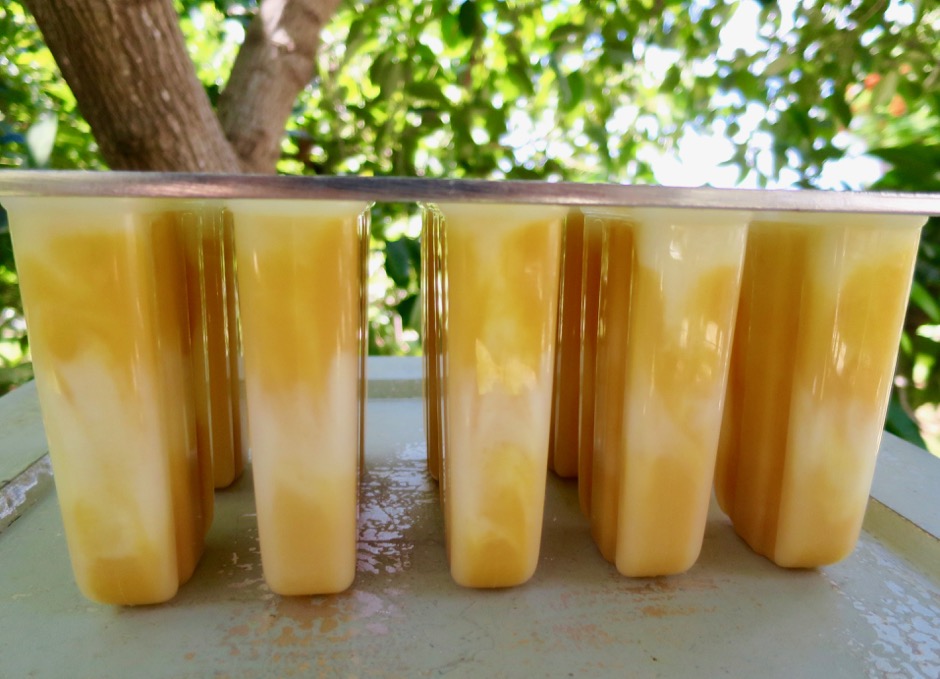 The Norpro popsicle mold is inexpensive, simple to use, and makes 10 perfectly sized popsicles.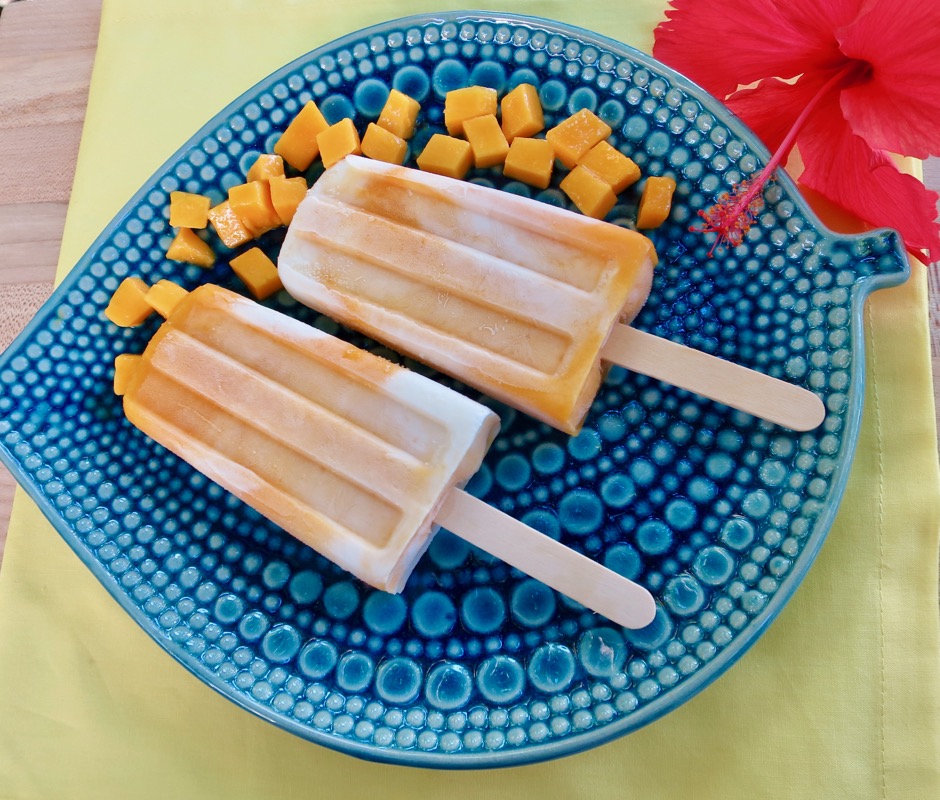 Mango Cream Popsicles
Ingredients
3 medium mangos
¼ cup cream of coconut (such as Coco Real brand)
¾ cup lactose free half and half
6 tablespoons sugar
¼ teaspoon vanilla extract
¾ cup lactose free plain yogurt (2% or whole milk)
Preparation
Peel and dice mangos discarding seeds. Puree in a food processor or blender until completely smooth. Whisk in cream of coconut. Pour puree into a 2-cup measuring cup. You want to have a minimum of 1¼ cups of mango puree.
In a medium bowl, whisk together the half and half and sugar until the sugar has dissolved. Stir in vanilla extract. Whisk in yogurt until mixture is smooth. Pour into a 2-cup measuring cup. You want to end up with a total of 3 cups of filling including the mango puree. This amount will fill the Norpro 10 piece popsicle maker perfectly.
Layer cream & yogurt mixture into popsicle molds, alternating with mango puree. Use a wooden chopstick to create a marbled effect. Leave a little space to allow for expansion when frozen.
Place lid over popsicle mold, add popsicle sticks and freeze overnight. Remove popsicles by running warm water around the outside of the mold. Gently squeeze the bottom of the popsicle mold while lifting each popsicle stick from the mold. Try your best not to use too much warm water which may cause the popsicles to melt. Quickly wrap a small piece of waxed paper around each popsicle and store in an airtight container or freezer bag until ready to eat.