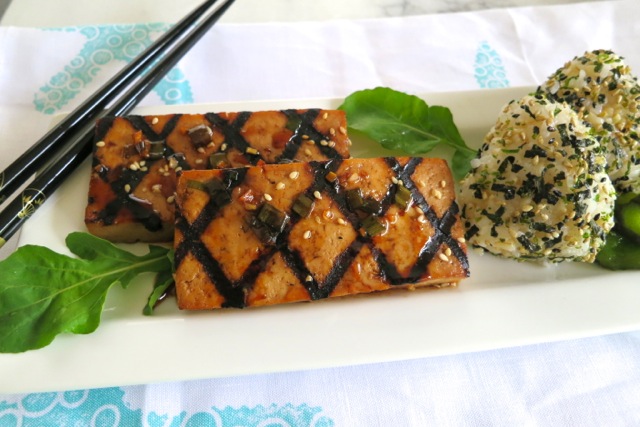 Grilling is a terrific way to prepare most any food, even tofu.  There's something about the subtle smoky flavor that can transform whatever you are grilling into a spectacular meal.  And, in particular when teriyaki sauce is involved.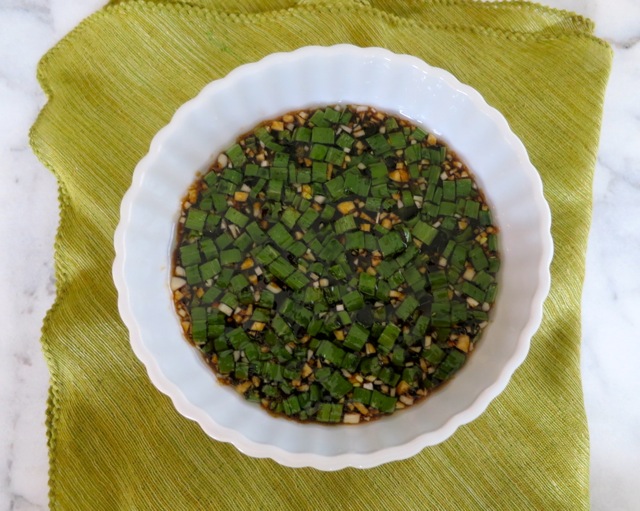 A while back I posted a recipe for granny's teriyaki sauce.  Until this day, I still chuckle when I read the recipe my mom passed on to me.  Just under the title of the recipe, my mom wrote "the best!"  And of course she was right.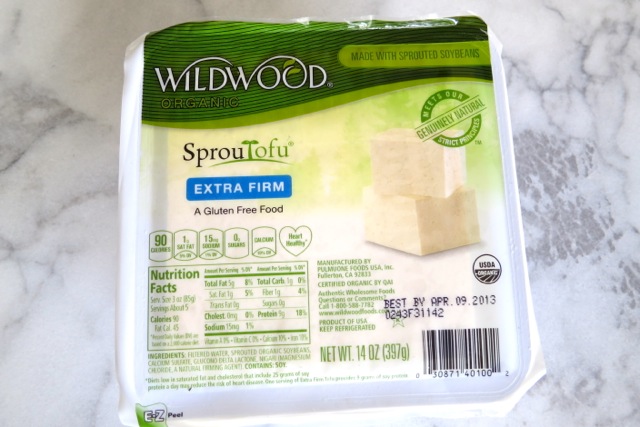 I recommend WildWood extra firm tofu for this recipe.  It holds its shape nicely when grilled.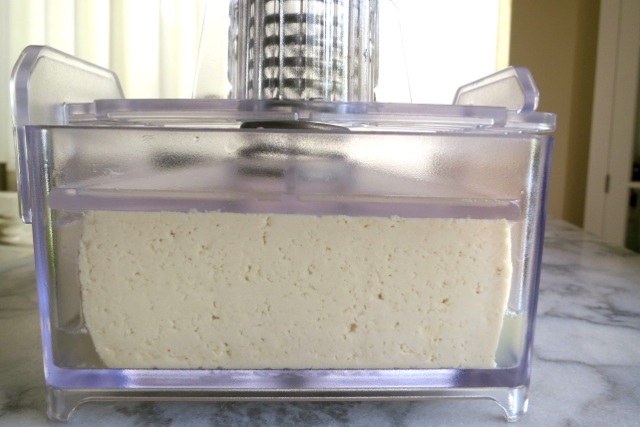 One of my favorite kitchen items is the TofuXpress.  It presses out the water and there's no need to waste paper towels.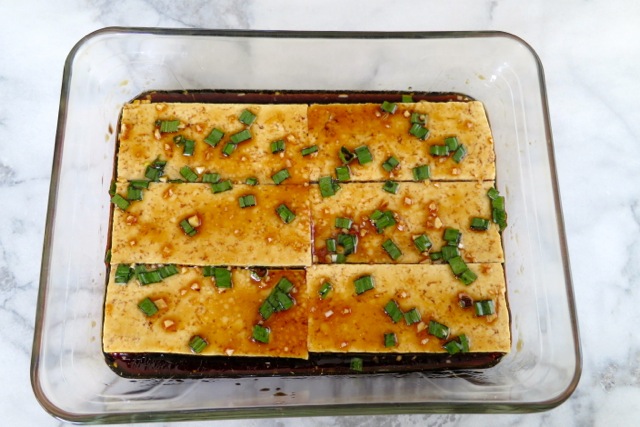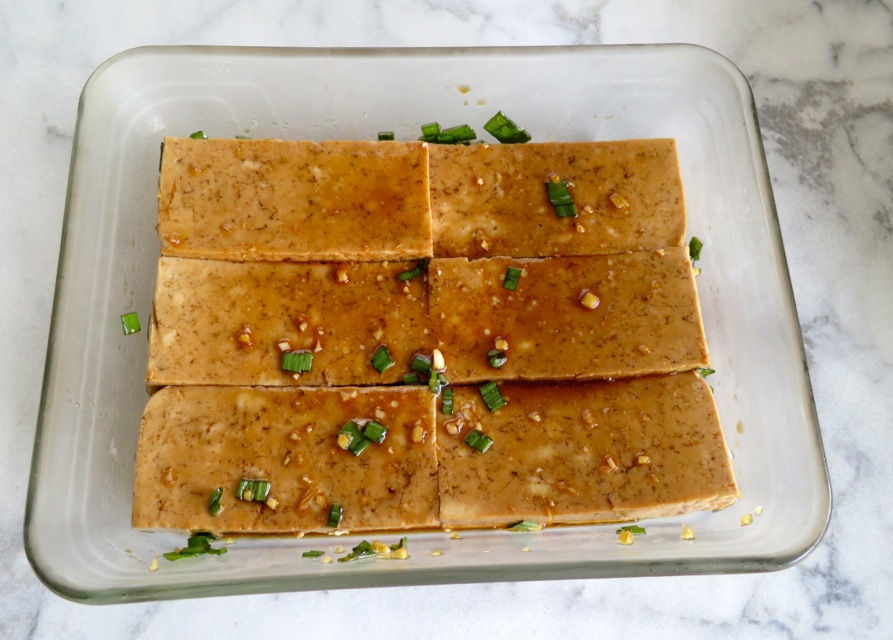 Tofu soaks up marinades quickly which means you won't need to prepare this days in advance.  A quick soak and you're ready to grill the tofu.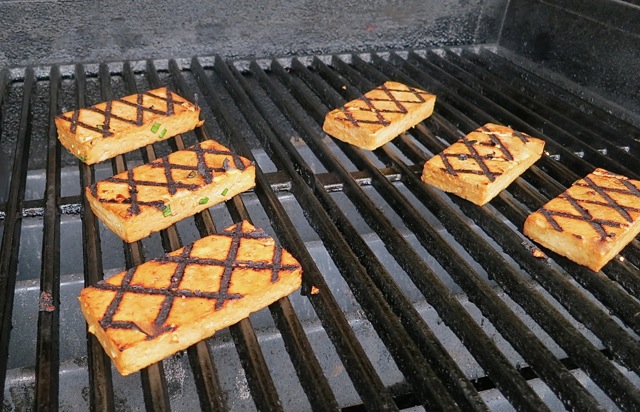 John has this thing about grill marks.  They are always perfect.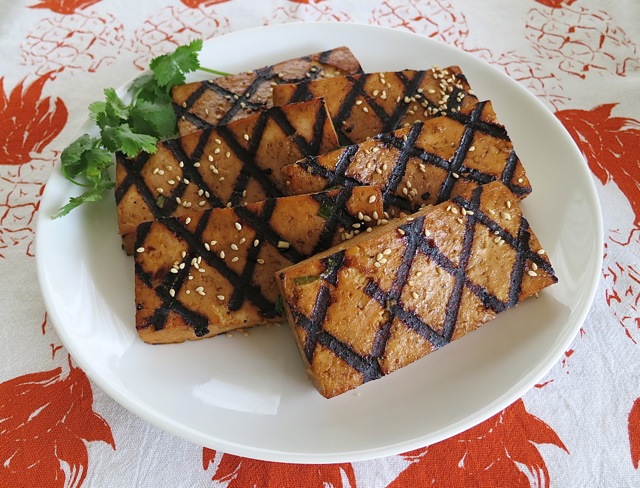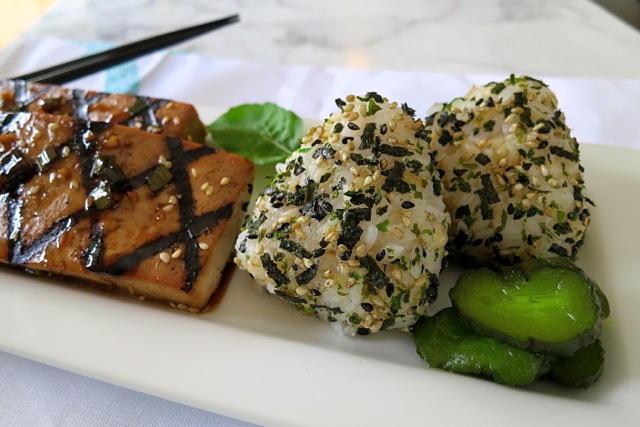 I love all types of rice but one of my favorite ways to prepare rice is called onigiri.  These delicious rice balls go well with grilled tofu and they are perfect to pack for a picnic lunch.
Teriyaki Grilled Tofu
Serves 2
Ingredients
1 block extra firm tofu (water pressed out)
Granny's teriyaki sauce recipe here.
Preparation
Press out the water from the block of tofu then cut into 6 cutlets.
Pour enough teriyaki sauce to cover the bottom of your dish and place tofu cutlets on top of the sauce.  It's best to use a dish that snugly fits the tofu pieces so the sauce is confined to just that area.  Pour more sauce over the tofu pieces, cover with plastic and refrigerate for about 1/2 hour then turn the tofu over.
Simmer the remaining sauce on low heat for about 15 minutes or until it thickens slightly and becomes syrupy.  Watch closely so it does not burn.  Set aside until ready to use.
Grill the marinated tofu on both sides.  Transfer to a plate and drizzle with syrupy teriyaki sauce and  roasted sesame seeds.