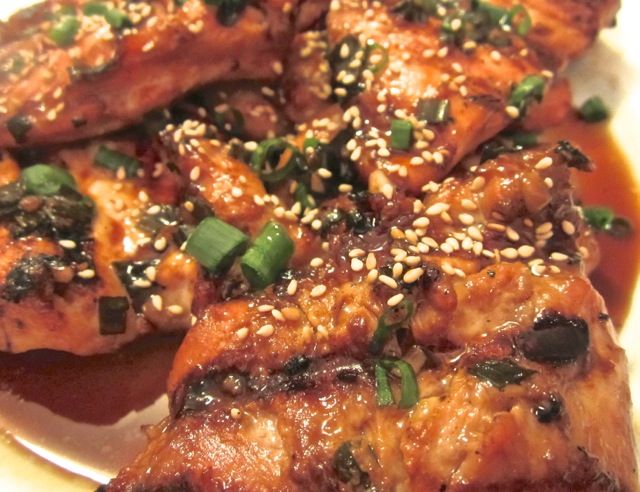 A recipe named after "Granny" might not sound all that exciting but if you love homemade teriyaki sauce this is really delicious. My mom gave me her recipe card for this sauce a long time ago and she made a note on it "the best."  She was right. It's the best teriyaki sauce I have ever had.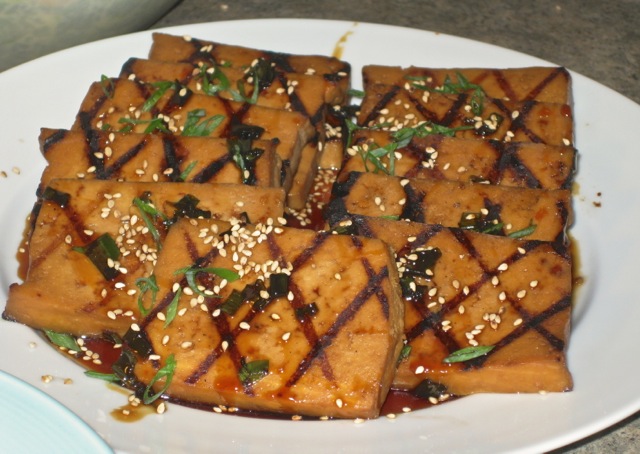 The secret ingredient that makes this sauce so tasty is sherry.  So go ahead and buy a bottle of sherry.  Not the cooking sherry they sell in the condiment aisle, decent sherry like Hartley & Gibson's Amontillado sherry which you can find at a full service grocery store or liquor store.  Stash the bottle in your cupboard until your next craving for really good teriyaki sauce, it will last indefinitely.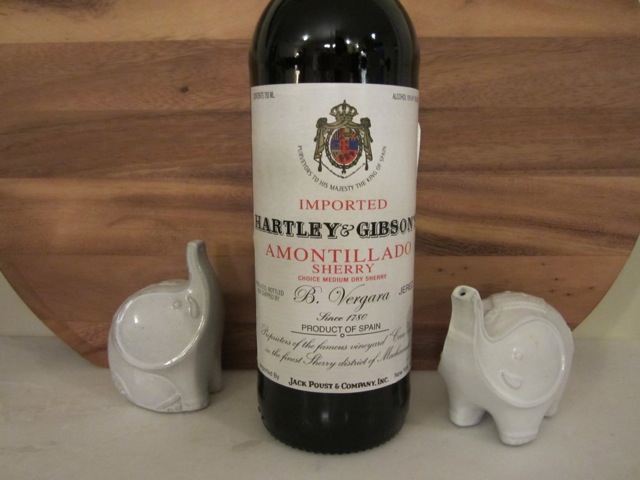 You can use this marinade for chicken, tofu, fish and beef.  I use part of the sauce to marinate whatever I'm cooking and simmer the rest of the sauce until it becomes thick and syrupy.  I drizzle this on grilled chicken, tofu or fish and finish with a few sliced green onions before serving.  Really good.
Granny's Teriyaki Sauce
Ingredients
1/2 cup sugar
1/2 cup plus 2 tablespoons soy sauce (Kikkoman recommended)
4 tablespoons sherry (Hartley & Gibson's or similar quality)
1 tablespoon canola oil
2 large garlic cloves chopped
green onions, sliced (use a good amount since they tend to shrink quite a bit once mixed into the sauce)
Preparation
Combine sugar with soy sauce and sherry until the sugar has dissolved.  Add oil, garlic and chopped green onions.
Use to marinate boneless chicken breasts chicken thighs, or your favorite cut of steak for about 3 hours.  For tofu and fish such as salmon or ahi marinate for just one hour or so.  Turn pieces occasionally.
Note: Prior to marinating your chicken, fish, beef or tofu reserve part of the sauce and simmer until syrupy, about 10 minutes on medium low heat.  Watch so the sauce does not boil and burn.  You can do this in advance, the sauce will thicken as it cools.  Drizzle over grilled chicken, fish, beef or tofu.  Sprinkle on green onions and roasted sesame seeds before serving. For a larger quantity of meat double the recipe.