I have mentioned before that I love tofu in many forms.  Either frozen, defrosted, then baked with herbs or straight from the package with green onions, ginger and soy sauce.  Or even cut into cubes, baked  and tossed in nutritional yeast.  Here's another tofu recipe that's quick and easy. A friend at work adores this sauce.  He waits patiently for any leftovers I might have and drizzles it on his rice. It has the perfect balance of salty, garlicky, spicy kick to it.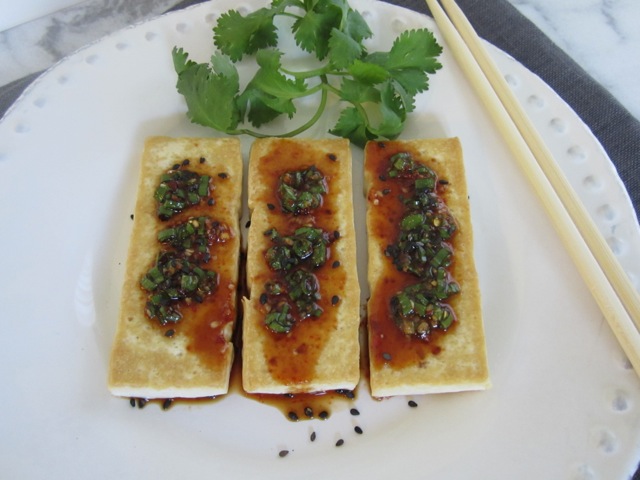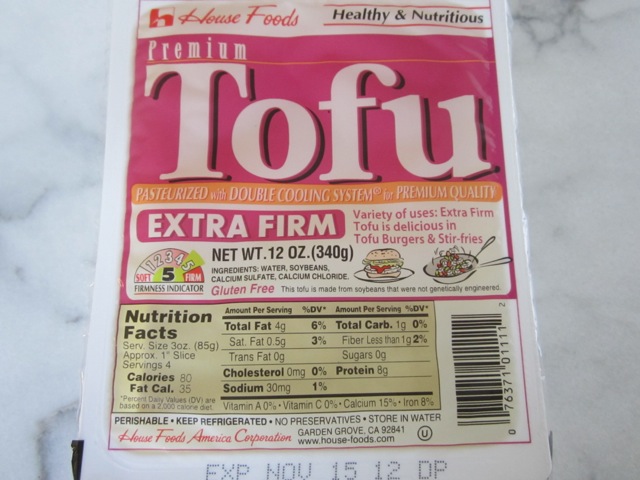 Firm or extra firm tofu works well for fried tofu.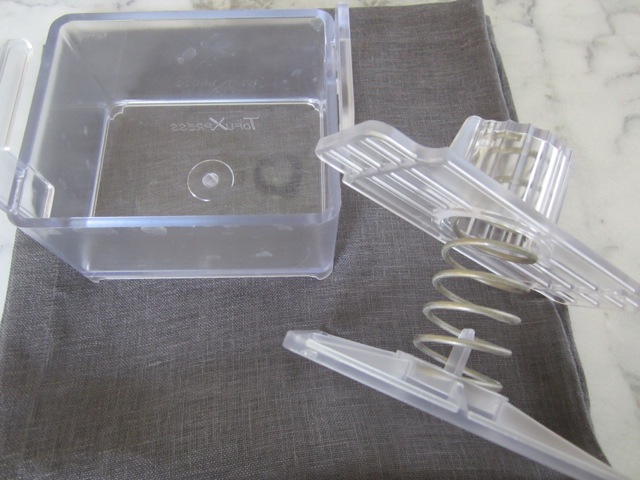 Tofu Xpress
I discovered an ingenious tofu press on a food blog one day.  This simple gadget works great.  Put your block of tofu in the container, press the spring-loaded top on it, place in your refrigerator for a half hour or so, and in no time most of the water will have been pressed out.  The days of wasting paper towels are over!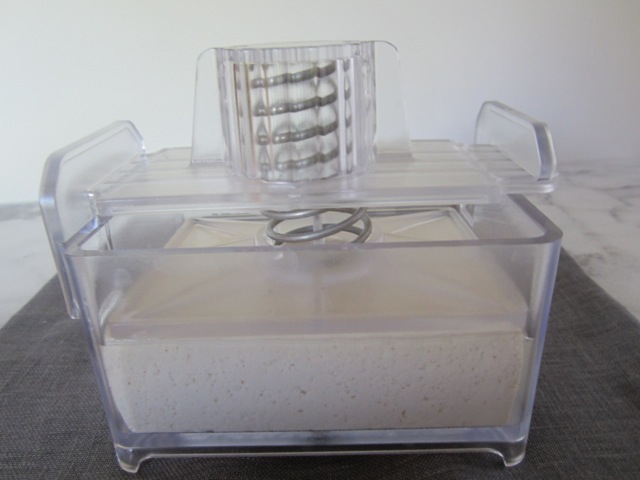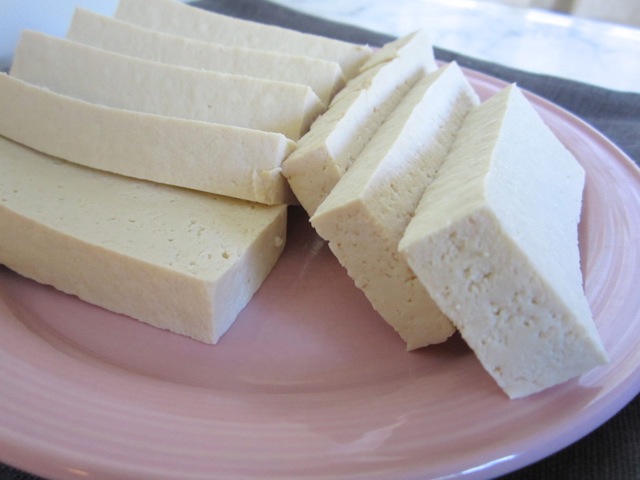 Slice tofu block into 8 pieces, about 1/4 inch thick.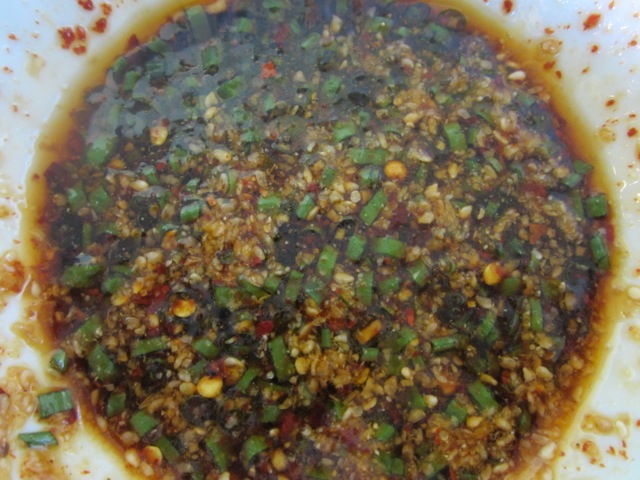 Korean-Style Tofu Sauce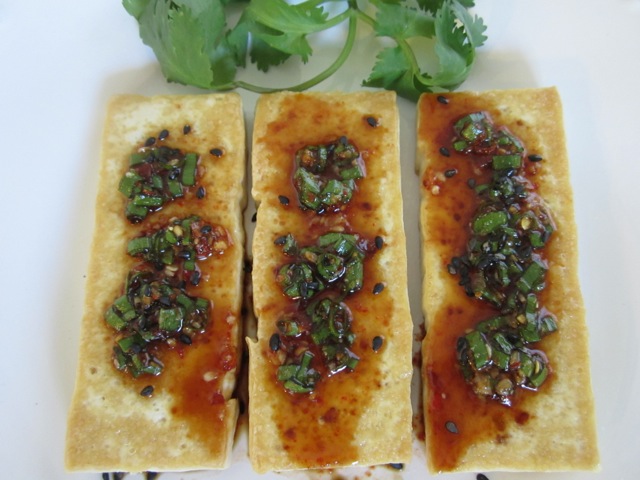 Korean-Style Fried Tofu with Green Onion Sauce
Serves 2
Ingredients
1 block firm or extra firm tofu (12 oz.)
canola oil for frying
Sauce
2 tablespoons soy sauce
1/2 teaspoon sugar
2 teaspoons sesame oil
1/2 teaspoon minced garlic
1/2 teaspoon Korean chili powder flakes – optional (I bought Whole Spice Korean chili flakes in Napa Valley and it's quite mild though it gives the sauce a splash of color).
1/3 teaspoon red chili flakes (more or less depending on how spicy you want the sauce to be).
2 tablespoons finely chopped green onions (or more if you prefer).
1 teaspoon ground sesame seeds (I use an electric  Zojirushi sesame grinder though for a few dollars you can purchase an inexpensive hand grinder at most Asian markets).
Roasted sesame seeds for sprinkling on the fried tofu (optional).
Preparation
Combine soy sauce, sugar, sesame oil, garlic, Korean chili flakes if using, red chili flakes, green onions and ground sesame seeds in a small bowl.  Mix ingredients to combine well.  Set aside.
Press tofu in Tofu Xpress for 1/2 – 1 hour in the refrigerator (alternately slice tofu and place between several layers of paper towels then put a cutting board on top and weight with a few cans or a large book on your counter for 15 – 30 minutes).
Remove tofu from Tofu Xpress and slice into 8 pieces (about 1/4 inch thick).
Place a skillet large enough to hold all of the tofu on medium heat with 2 – 3 teaspoons of canola oil.
Fry tofu for about 5 minutes, until lightly browned.  Flip tofu over and brown the other side for about 5 minutes.  Remove to a plate and drizzle sauce over the tofu.  Sprinkle with roasted sesame seeds (optional).
I make this the night before and take it for lunch the following day.  Gently reheat the tofu, drizzle with sauce and serve with rice.