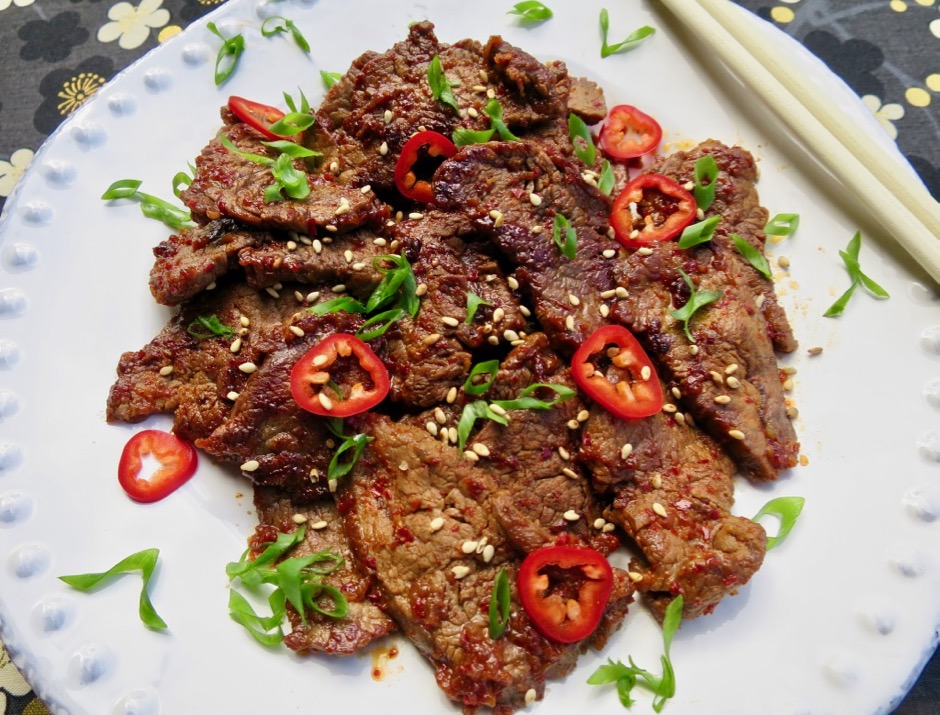 If you want a quick, tasty meal, this Korean-style dish fits the bill.  The thin slices of meat marinate in a flavorful sauce for just 30 minutes.  A quick sear in a hot pan makes for perfectly cooked beef with crisp edges that are delicious served with a bowl of rice.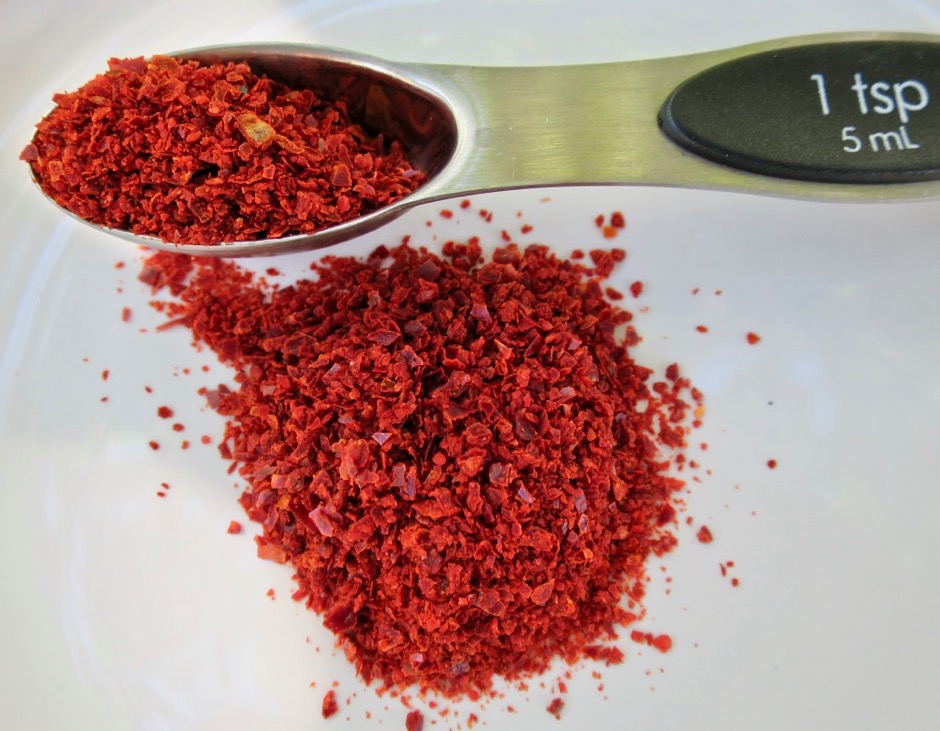 I am a fan of Whole Spice brand Korean chili flakes (also known as gochugaru).  The chili flakes add a depth of flavor to this, and many other dishes.  Vibrant red in color, mildly spicy, slightly smoky and sweet at the same time, it's an essential seasoning for Korean cuisine.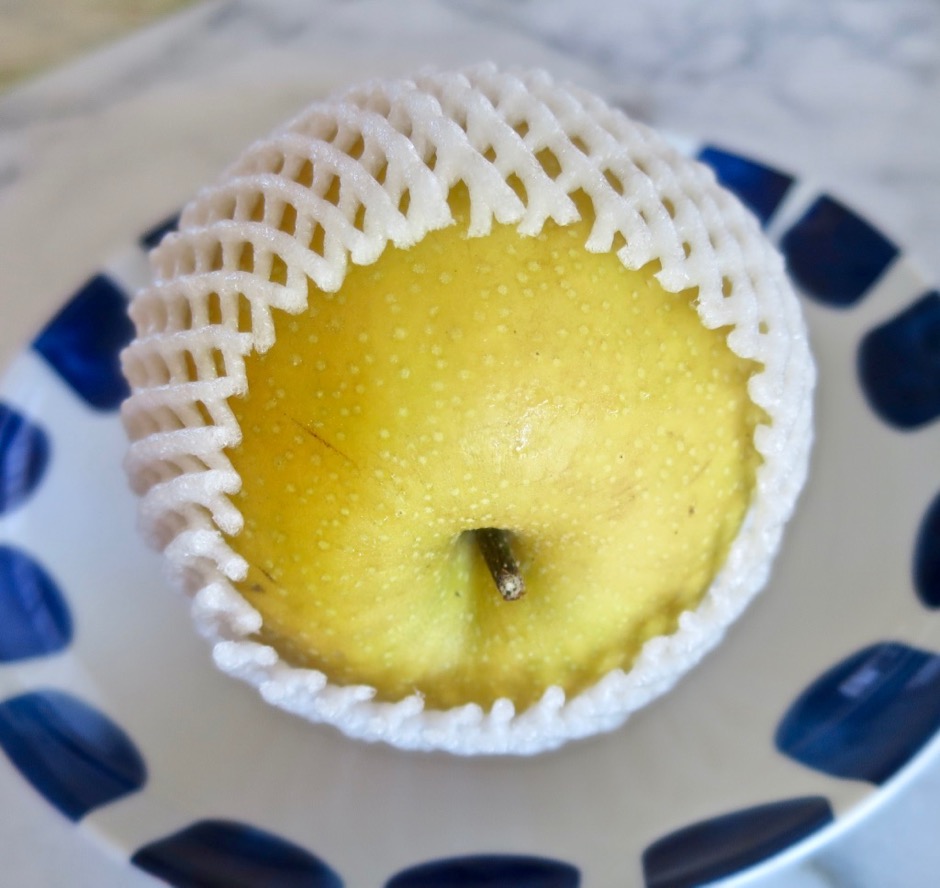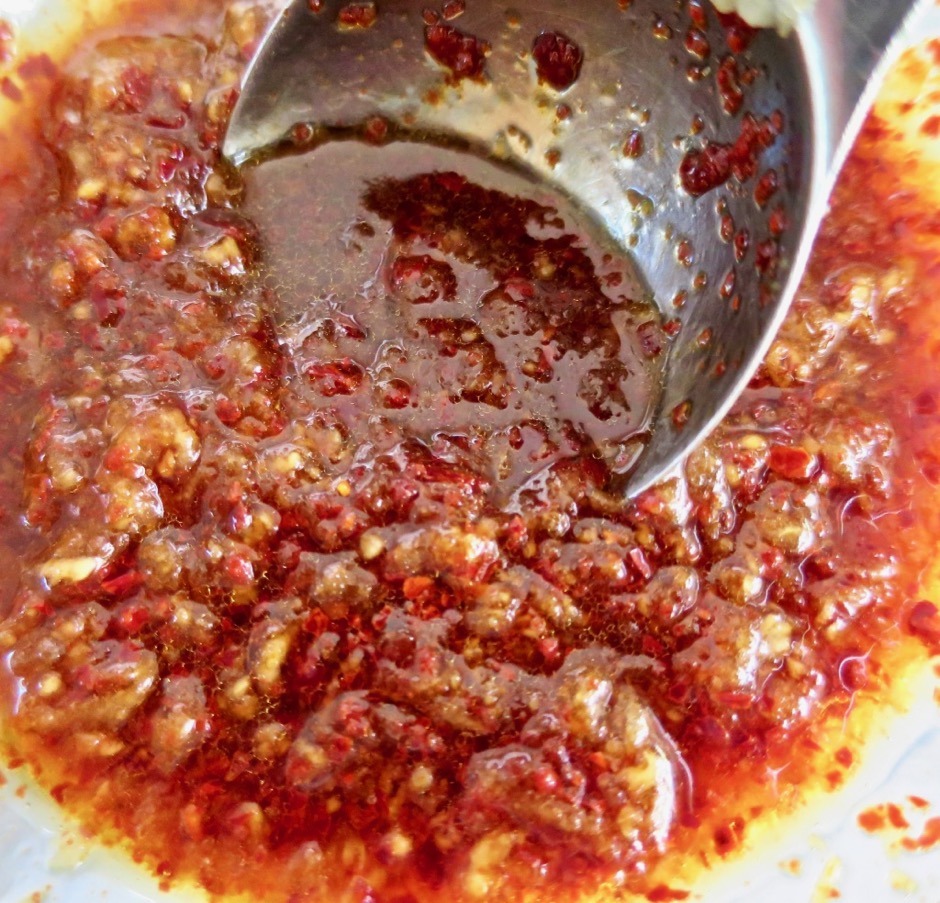 This meal is ready in just about 45 minutes from start to finish.  The bold flavors in the sauce are what make this dish stand out.  The key is to cut your meat in to thin slices so that it marinades and cooks quickly.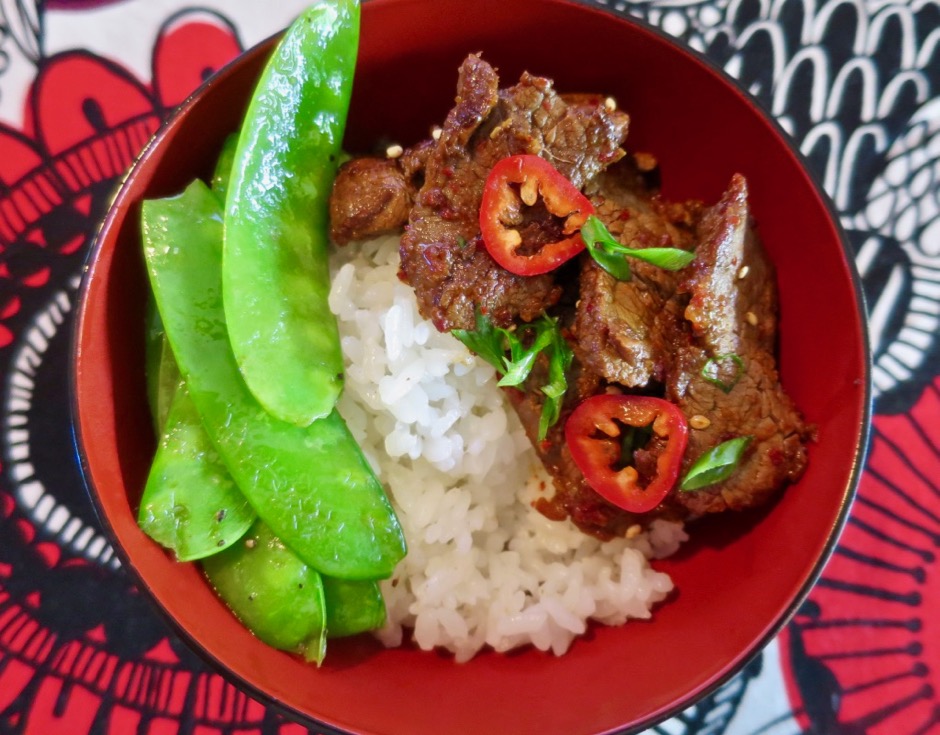 Korean-Style Pan-Fried Beef
Adapted from Bon Appetit Magazine
Ingredients
2 tablespoons grated pear
1 small garlic clove, grated
2 tablespoons soy sauce
2½ teaspoons gochugaru
2 teaspoons finely grated ginger
1 tablespoon light brown sugar
1 tablespoon sesame oil
8 ounces filet mignon, cut into thin strips (you may opt to use another cut of beef, chicken or pork)
canola oil for pan frying
sliced green onions for serving
Fresno pepper (optional)
roasted sesame seeds (optional)
Preparation
Combine the grated pear, garlic, soy sauce, gochugaru, ginger, brown sugar and sesame oil in a medium bowl. Add sliced beef and toss to coat each piece well. Cover and refrigerated for 30 minutes.
Heat 1 tablespoon vegetable oil in a large skillet over medium-high heat. Remove meat from marinade and season lightly with kosher salt. Working in batches and adding more oil along the way if needed, cook meat in a single layer without moving until lightly browned, about 1 minute. Continue to cook tossing occasionally until cooked through and crisp at edges, about 1 - 2 minutes longer.
Transfer to a plate and serve topped with green onions, sliced Fresno peppers and roasted sesame seeds.