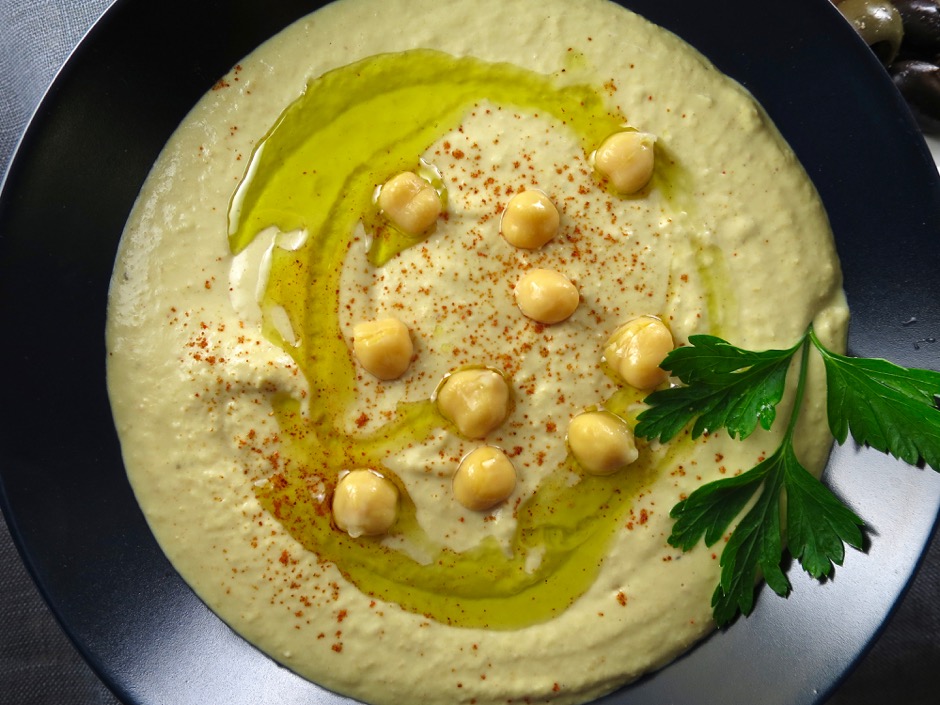 Hummus and pita chips are a great snack any time of the day.  I have purchased hummus from our local markets in the past, but I'm always disappointed. Most of the time it's because there's too much garlic in the hummus for my taste.  When it comes to using raw garlic, especially in hummus and pesto, I prefer a light garlicky flavor, just enough to give the dish a nice zing, but also allowing the other flavors to shine.  This simple recipe does just that.  You taste the chickpeas, tahini, lemon juice, cumin, and a bit of garlic.  A few dashes of cayenne pepper adds a delightful touch of heat.  This snack will take you just 10 minutes to whip up in your food processor.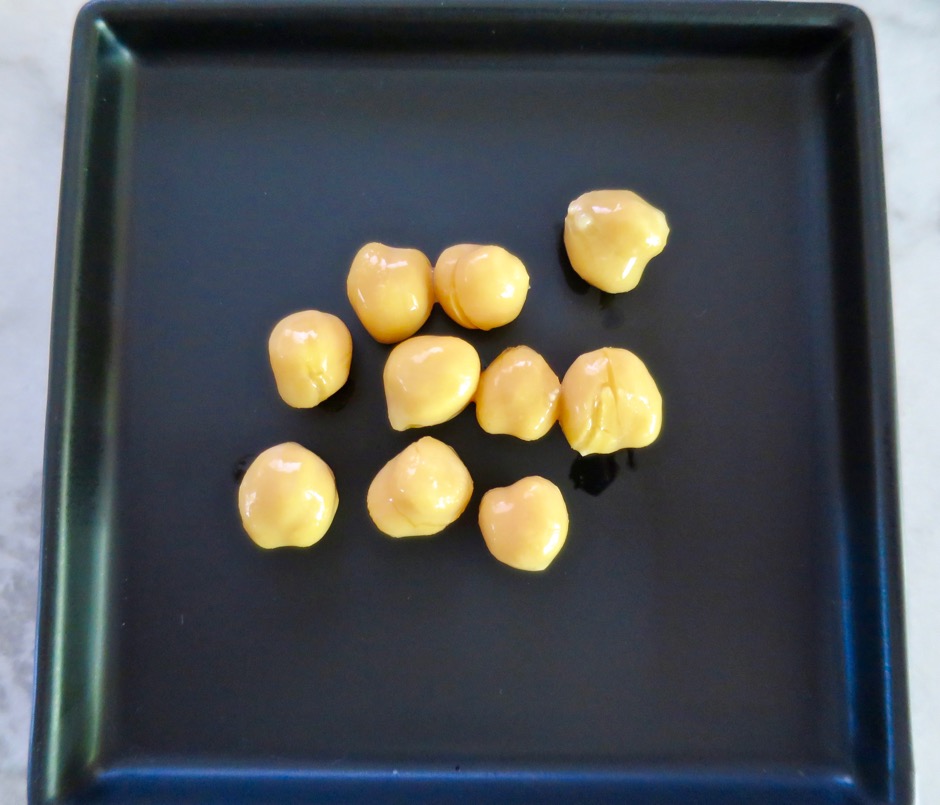 I've tried a number of brands of canned chickpeas (also known as garbanzo beans) and finally decided that I like Eden the best (so far).  The beans have a nice color and a good texture.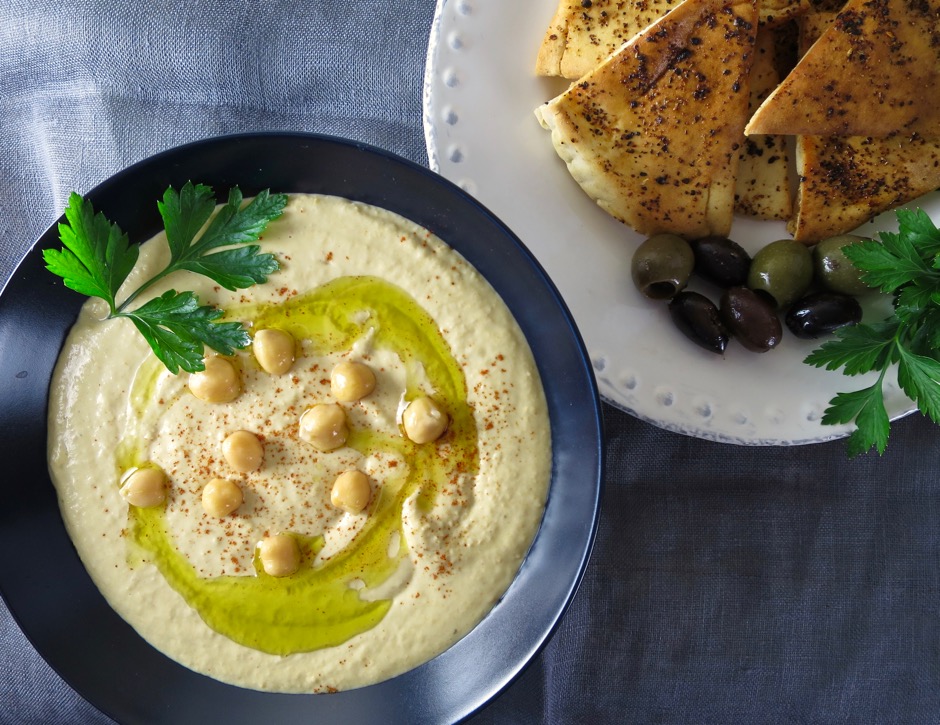 Easy Homemade Hummus
Ready in just 10 minutes!
Serves:
4 - 6 as an appetizer
Ingredients
1 15 ounce can of chickpeas drained, 2 tablespoons of liquid reserved (you may reserve a few beans to sprinkle over the hummus)
¼ cup tahini
2 tablespoons extra virgin olive oil
¼ cup fresh lemon juice
1 - 2 tablespoons reserved liquid from the beans
1 very small garlic clove, pressed (scant ¼ teaspoon)
¾ teaspoon kosher salt
few grinds of black pepper
few dashes of cayenne pepper
Preparation
Place chickpeas, tahini, olive oil, lemon juice, 1 tablespoon reserved bean liquid, garlic, salt, black pepper and cayenne pepper in a food processor. Process until smooth, scraping down the sides as needed. If the hummus seems too thick, add the other tablespoon of reserved bean liquid and process for a few seconds. Taste and add more salt and cayenne pepper if you desire.
Before serving, drizzle a little olive oil over the hummus and sprinkle with a bit of cayenne pepper or paprika and reserved garbanzo beans. Serve with pita chips.