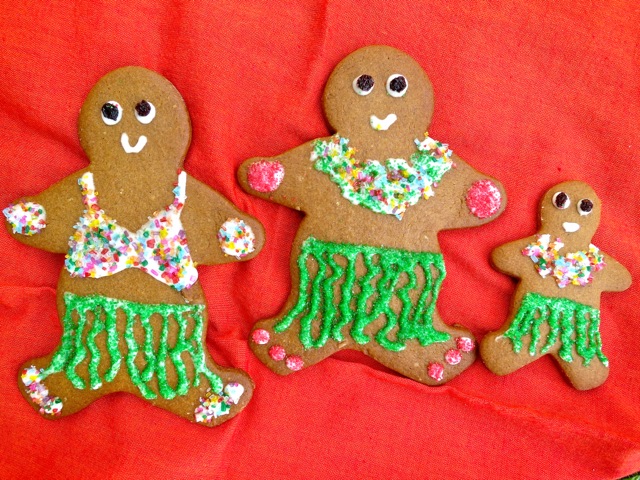 'Tis the season to dig out the cookie cutters that are tucked away in the cupboard.  Almost every holiday season I set aside a full day to bake and decorate gingerbread cookies.  Of course I have to eat at at least one or two of these crunchy cookies, before packaging them up to give away to friends and family.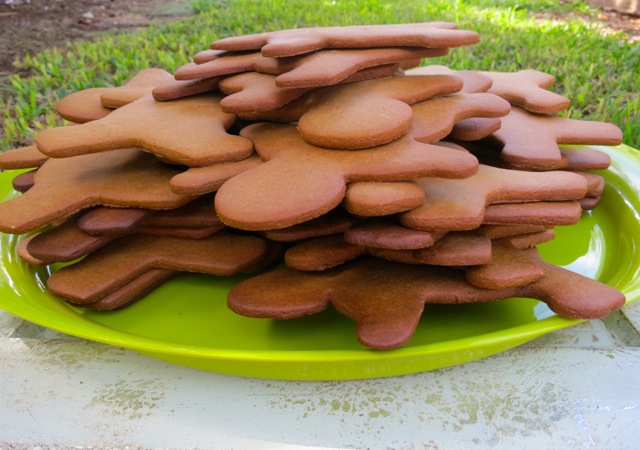 After baking the cookies, I grab a stool and sit at my kitchen counter and decorate the cookies.  Now I can see why my mom (who was a school teacher) asked me to help her decorate her gingerbread cookies (she made them for her young students). Depending on how many cookies you bake, it may take a full day from start to finish.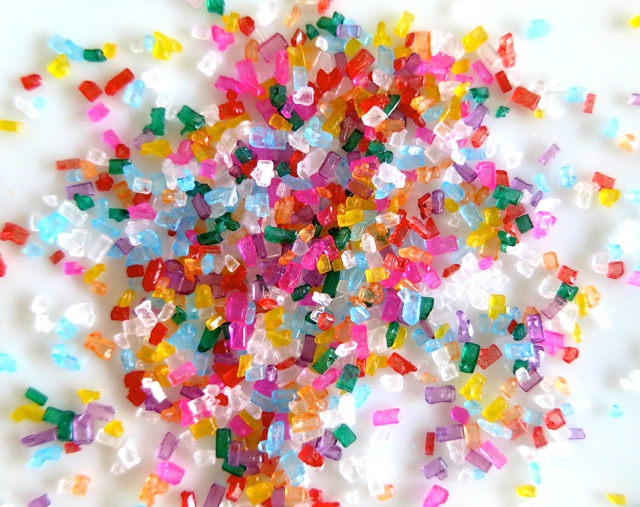 The recipe for these cookies came from my husband's Aunt Frieda. I'm not certain where she found it (the original recipe is entitled "Gingersnaps").  The dough is a bit tricky to work with because it's quite soft.  Chilling the dough well in the refrigerator at least 2 hours, then a brief stay in the freezer helps to firm it up a bit.  It's better to use smaller cookie cutters that have simple outlines. My gecko cutter is pushing the limit!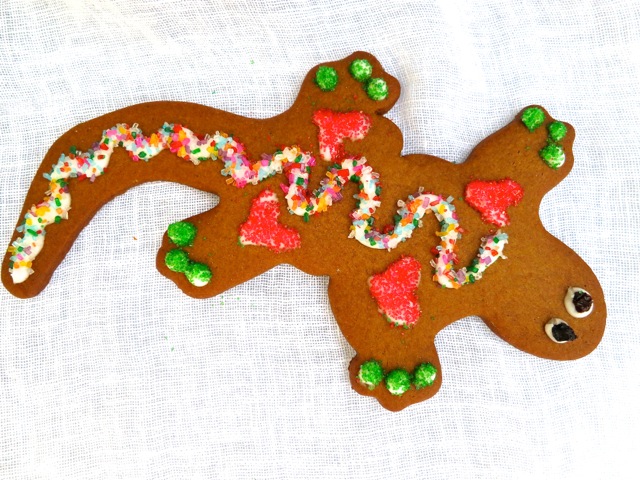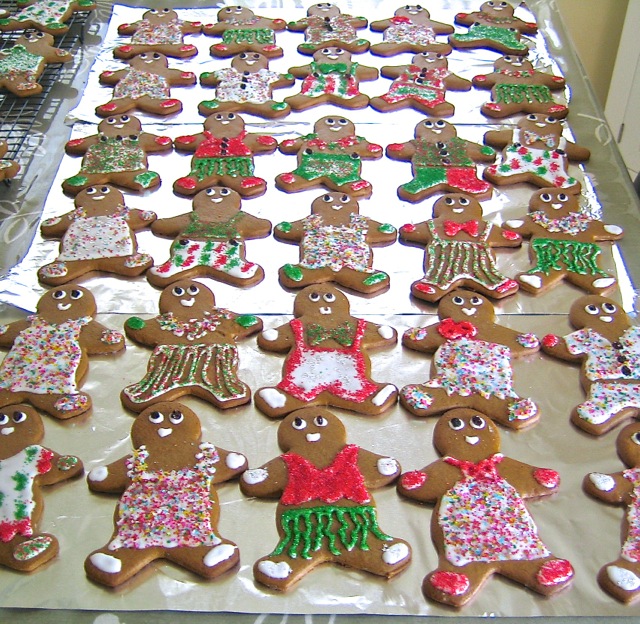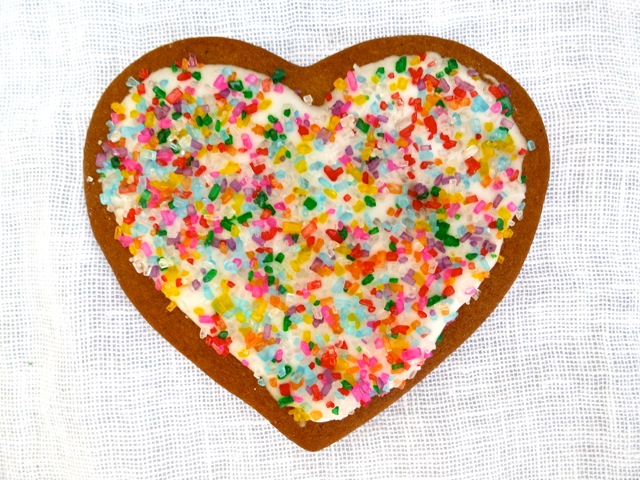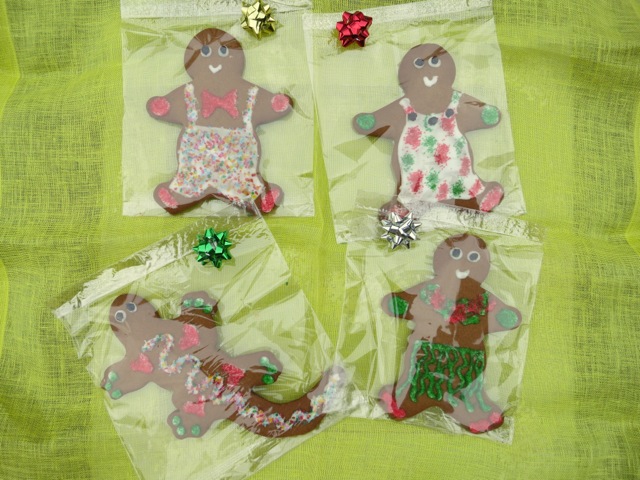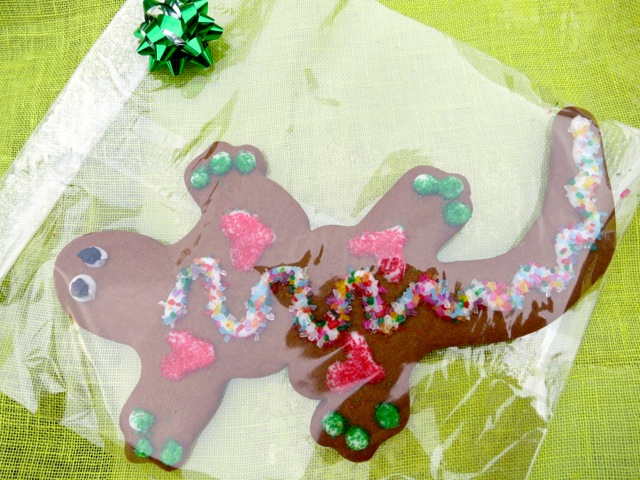 Crunchy Gingerbread Cookies
Makes about 45 cookies
Ingredients
1 1/2 cups shortening
1 1/2 cups plus 2 tablespoons sugar
1/3 cup strong hot coffee
1 cup molasses
7 1/2 cups cake flour
1 1/2 teaspoons salt
1 1/2 teaspoons baking soda
3 teaspoons ground ginger
1 1/2 teaspoons ground cloves
1 1/2 teaspoons cinnamon
Preparation
Cream shortening and sugar thoroughly in a very large bowl.  I find it best to use a firm spatula or wooden spoon and cut the shortening into the sugar.  It will make it easier to cream together the two ingredients.
Pour the molasses into a 2 cup measuring cup or bowl and add the hot coffee.  Stir to combine then add to the creamed mixture.  Stir well.
Sift dry ingredients together and gradually add to the liquid mixture. Stir well to combine ingredients.  The dough will be quite soft however you can add a bit more flour if you feel it needs it.  Divide dough into 5 pieces, pat into a disk and wrap separately in plastic wrap.  Chill for a couple of hours in the refrigerator.  You can also refrigerate the dough overnight for convenience.  Place the chilled dough disks in the freezer for about 15 – 30 minutes prior to rolling the dough.  Then remove them one at a time to roll out.
Preheat oven to 340 degrees.  The original recipe calls for 350 degrees however my oven seems to run hotter than it should.
Tear off large pieces of waxed paper to roll the dough on.  Flour the paper and roll the dough thin, about 1/8 inch thick.  I flour my rolling pin often too.  Remove the extra pieces of dough around the cut outs and form into a disk, wrap in plastic, and place back in the freezer to use later.  To transfer cut out shapes to cookie sheet, simply place your hand over the cut out and lift the waxed paper up and gently flip the cookie onto your hand loosening the edge of the dough from the waxed paper.  Carefully turn your hand over placing the cut out dough on to the cookie sheet.  Once the dough is on the cookie sheet, it can't be moved so do your best to space the dough so that you can fit others on the pan making use of most of the space. It takes a bit of practice but it works.  I usually roll out enough dough for 4 gingerbread men on one piece of waxed paper.  Start with a new piece of waxed paper each time you roll out the dough and remember to lightly flour it.
Bake the cookies for about 12 – 14 minutes.  Rotate the pans halfway through the baking process and check for doneness after 12 minutes.  The cookies should have a nice dark brown color.  Let the cookies cool on the pan for about 5 – 10 minutes until they firm up and can be easily transferred with a spatula to a cooling rack.  Let cool completely before decorating.
Icing & Decorating
4 1/2 cups sifted powdered sugar
3 egg whites (I use pasteurized eggs)
3 teaspoons fresh lemon juice
Assorted cookie sprinkles
Currants
Combine all ingredients and stir well.  If the icing is too thin, add more sugar.  If the icing is too thick, add a few drops of water or lemon juice.  Place icing in a  squeeze bottle with a narrow tip.  Start decorating!
Cookies can be stored in a air tight container at room temperature for a day or two, after which they should be frozen in Ziplock bags. They can also be sealed individually in cellophane bags as gifts.