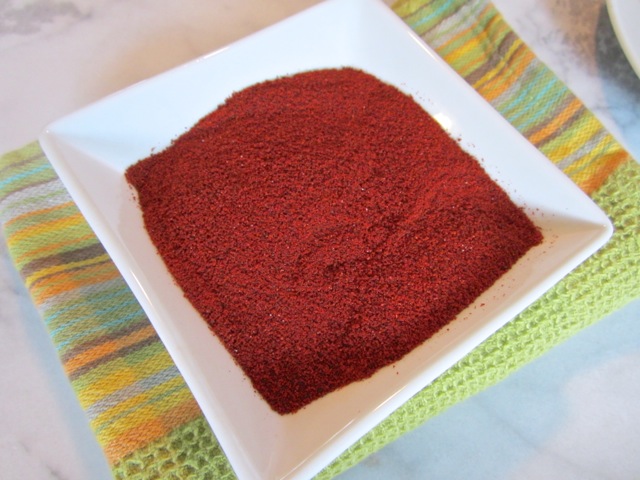 Most carne adovada recipes call for dried chiles which are not often found in most supermarkets.  A simple alternative is to use a good dried chile powder (I like to use Hatch Mild Chile available by mail order from The Chile Shop in Santa Fe, New Mexico). Whenever I have a craving for adovada I can whip up the sauce in a half hour and simmer beef or pork in the sauce until it's fork tender. Shred the pork and serve with Cuban Style Black Beans and Sopa de Arroz and warm tortillas.  Any leftovers make a delicious filling for tamales.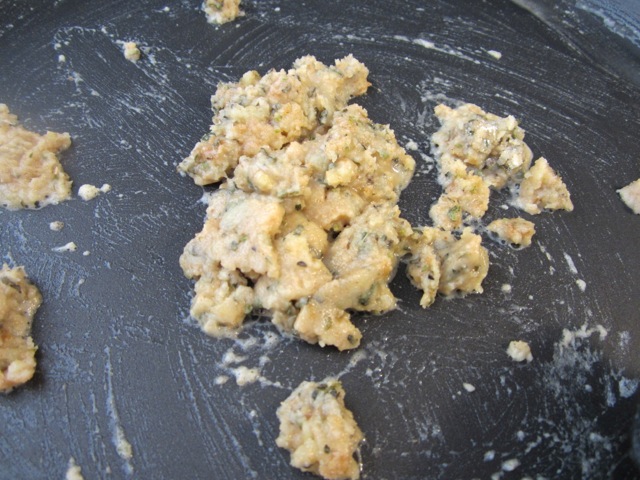 Cook oil, flour, garlic, oregano and cumin.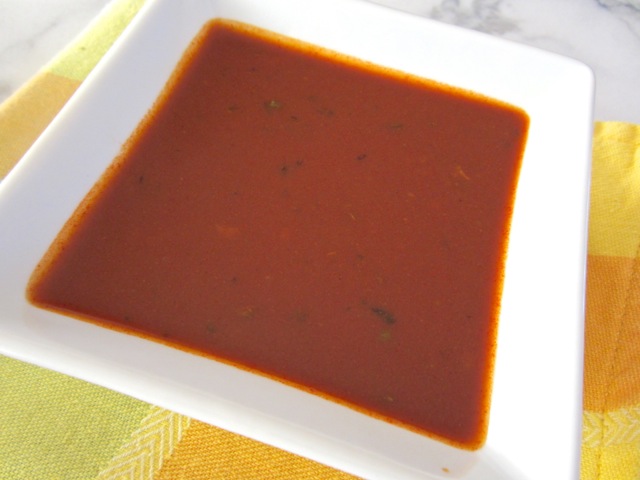 Adovada Sauce.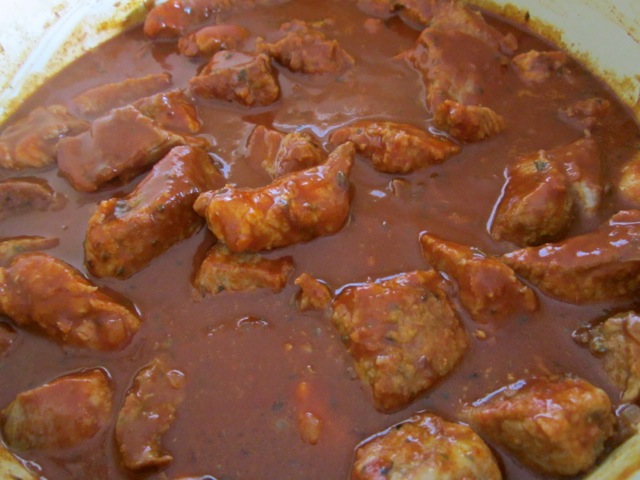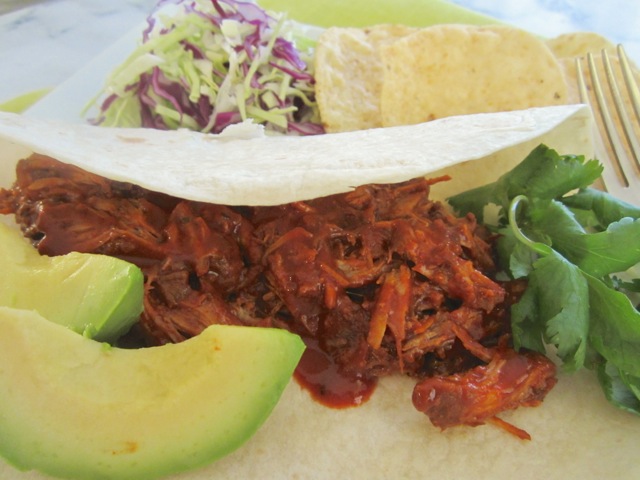 Carne Adovada
Ingredients – Sauce
4 tablespoons oil
3 large garlic cloves, pressed
5 tablespoons flour
1 teaspoon cumin
2 teaspoons dried oregano
2 cans chicken broth (14.5 oz. each)
1 cup water
8 heaping tablespoons (about 3 oz.) mild chile powder such as Hatch Mild, combined with chicken broth and water
1 tablespoon Dixon hot chile powder (optional) combined with chicken broth and water
2 teaspoons kosher salt
Ingredients – Pork
2 1/2 – 3 pounds trimmed pork butt cut into 1 1/2 inch cubes
1 teaspoon kosher salt
1 teaspoon dried oregano
1 teaspoon cumin
1 tablespoon flour
1 small onion finely diced, about 1 cup
Preparation – Sauce
Combine the flour, cumin and oregano in a small bowl and set aside.  Mix the chicken broth, water and chile powder in a large measuring cup or bowl.
Heat 4 tablespoons of canola oil in a large deep skillet over medium heat.  Add the garlic and cook for about 1 minute.  Add the flour, cumin and oregano to the pan mixing with the oil and garlic.  Continue to cook for a few minutes until lightly browned.
Slowly add the chicken broth mixture to the pan, stirring well making sure there are no lumps in the sauce.  Add the salt and simmer, stirring frequently for about 15 minutes on medium to medium-low heat until the sauce thickens up and coats the back of a spoon.  Remove from the heat and set aside.
Preparation – Pork
Place the cubed pork in a large bowl and mix in the salt, oregano and cumin.  Sprinkle on the flour, toss to coat and set aside while you cook the onions.
Heat 1 tablespoon of olive oil in a large, wide pot (I use a 5 1/2 quart Le Creuset Dutch oven) over medium heat.  Add the diced onions and sauté for about 5 minutes until the onions are soft but not browned.  Remove the onions from the pan and set aside.
Add more oil to your pan and once hot, cook the pork in batches until nicely browned.  Add only enough pork so the pieces are in a single layer and don't touch each other.  Cook the pork, undisturbed, until each piece is well-browned on one side, about 3 – 5 minutes.  Turn and brown on the other side.  Remove pork to a plate and continue to cook all of the pork adding more oil to the pan as needed.  Once all the pork has browned add it back to the pot along with the onions.  Pour enough chile sauce into the pan to cover the pork generously, give it a stir and simmer on low heat for 3 -4 hours until the pork is fork tender and can be shredded easily.  Check the pork each hour to ensure there is enough sauce in the pan, adding more sauce if necessary.
The ingredients are simple, and the finished dish is really, really good making for terrific tacos, burritos, tostadas and tamales.  Any leftover adovada sauce can be frozen for several months.
*I highly recommend Hatch Mild Chile Powder (A Mild New Mexico Red Chile powder great flavor, gentle heat). Using a good quality chile powder will make all the difference in this dish.  You can purchase a 1 pound bag for under $9.00 or a half pound bag for under $6.00 and it will be delivered to your doorstep!