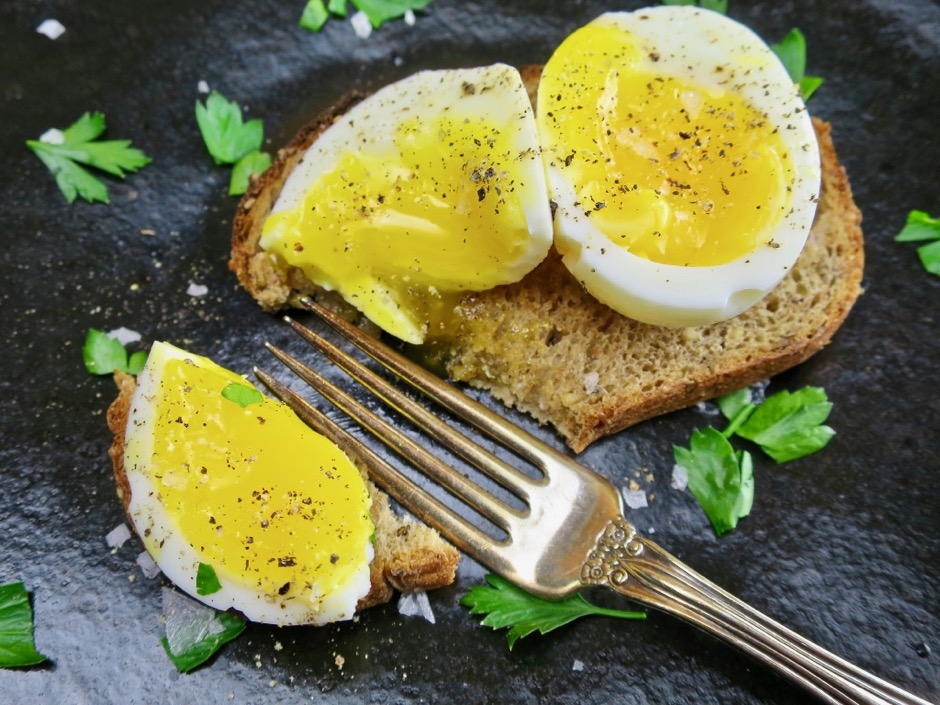 Over the years eggs have come in and out of favor with nutritional science.  Throughout all these ins and outs, they have remained one of my favorite foods. Now in good standing, eggs are recognized as a nutritious multi-purpose food. They are very inexpensive and can be prepared in numerous ways.  Fried, boiled, poached, scrambled, and steamed. They are delicious served for breakfast, lunch, or dinner.  I especially like eggs that have perfectly set whites with jammy yolks. This 6 1/2 minute egg achieves that ideal. The egg is steamed in a bit of water for exactly 6 1/2 minutes.  What you end up with is a beautiful egg that can be served in multiple ways.  Here I show you just a few of my favorite ways to eat this perfect food.
Besides being fond of eggs, I also love all types of rice.  A perfectly cooked egg atop steaming rice is divine.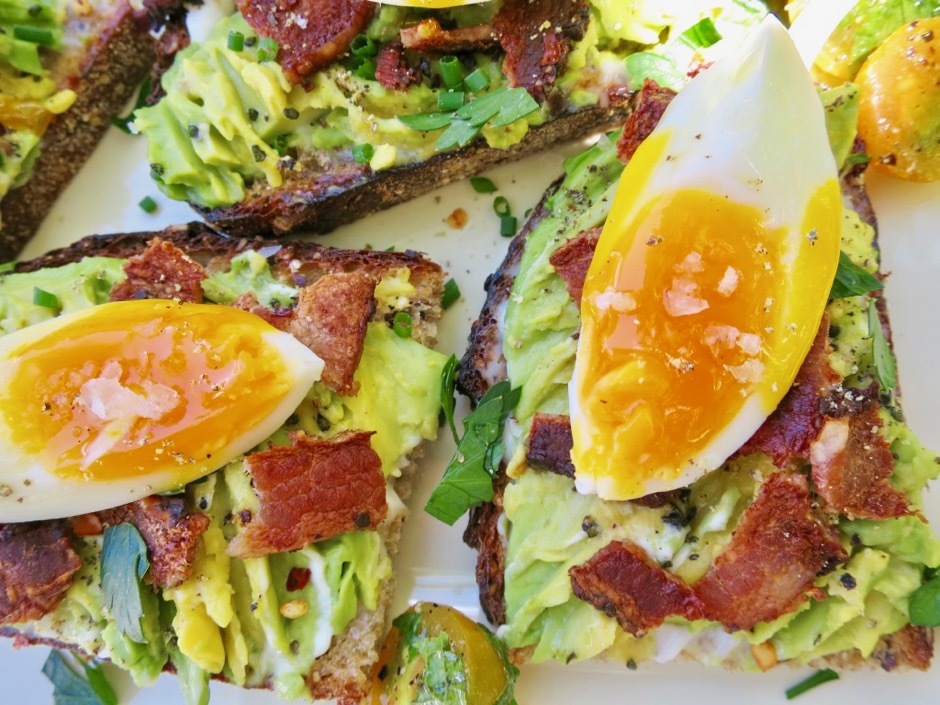 When avocado season comes around, we toast John's homemade country sourdough bread and top it with avocado, bacon and eggs. This is one of my favorite meals for lunch.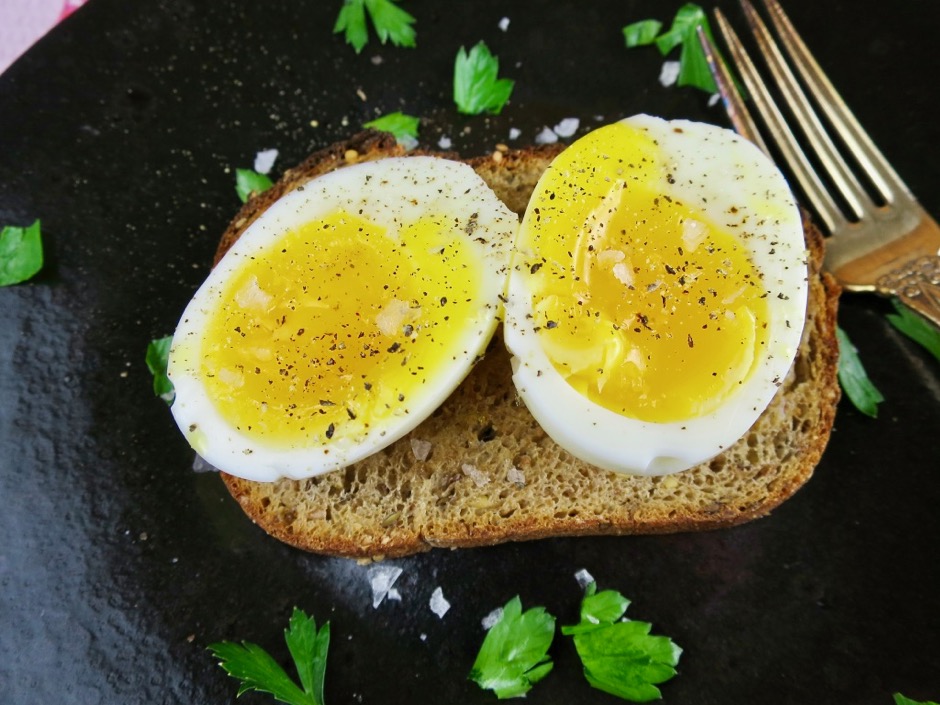 The simplicity of a perfectly cooked egg on good bread can't be beat.  Toast the bread, dab on some butter, and sprinkle Maldon sea salt over the egg.  A scattering of fresh parsley adds a wonderful fresh note to the egg toast.

The Perfect Egg
Ingredients
2 extra-large eggs (cold from the refrigerator)
flaky sea salt such as Maldon
freshly ground black pepper
toast or rice to serve with eggs
Preparation
Bring ¾-inch of water to a boil over medium-high heat in a small saucepan with a tight fitting lid.
Once the water begins to boil gently lower the eggs into the pan with tongs. Lower the heat to medium (water should still be boiling) cover the pan and start your timer. Six minutes and 30 seconds!
Once the timer goes off, remove the eggs immediately and run under cold water for a minute or so to stop them from cooking further. Peel and serve the eggs on toast or rice. If you prefer to save the eggs for later, chill eggs in an ice bath for a few minutes as soon as they are removed from the pan. Store in the refrigerator until ready to use.