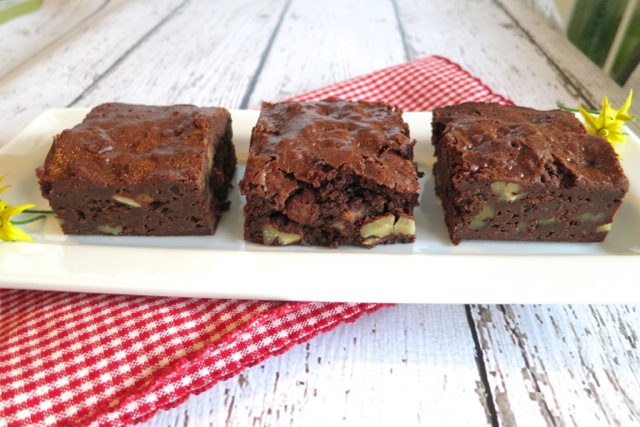 If I recall correctly, I found the recipe for these "Foggies" on the internet many years ago. The name of the recipe caught my attention. First, because I am very fond of San Francisco, and second, because of the ingredient list.  Barbara Feldman of San Francisco submitted this recipe and won first place in the chocolate confection category in  Chocolatier Magazine's The Great Chocolate Challenge back in 1986.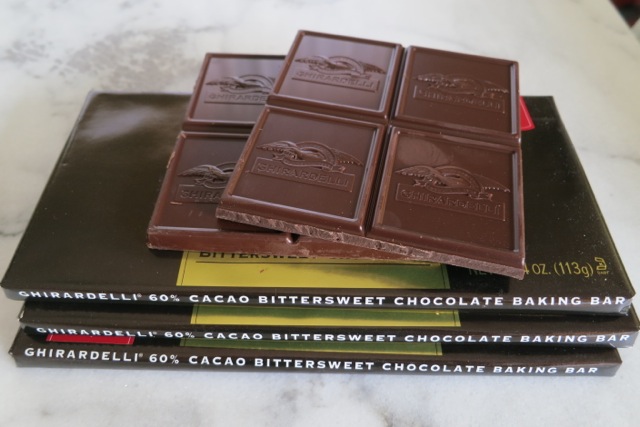 One pound of chocolate…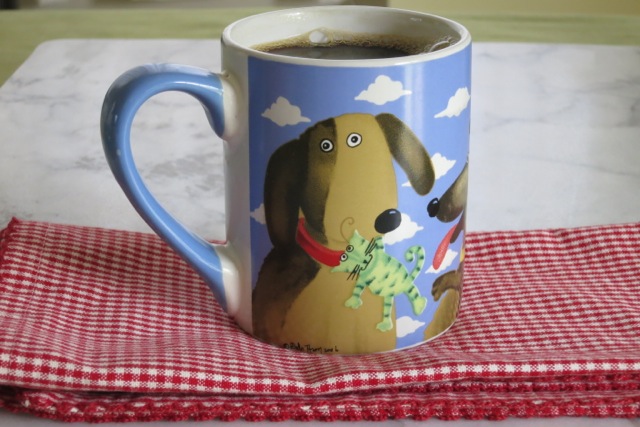 And coffee too…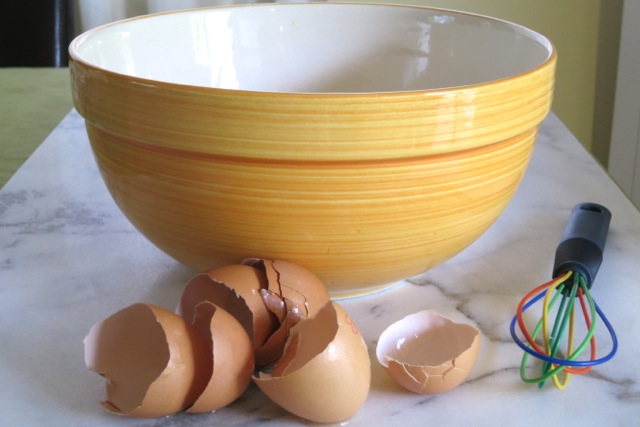 Four eggs and two cups of chopped nuts…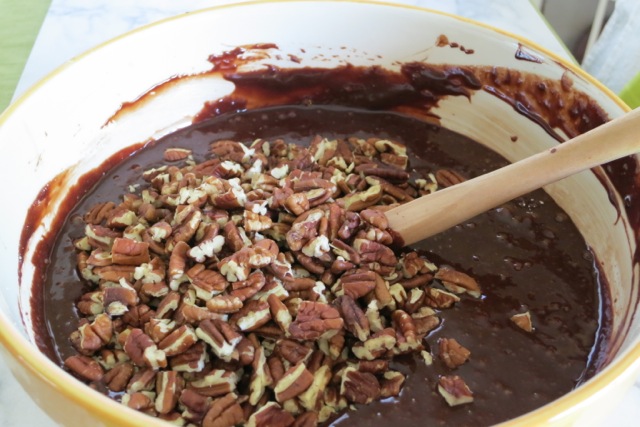 The original recipe calls for walnuts however I had a big bag of pecans so I used them in place of the walnuts.  Pecans are so tasty and I generally prefer them to walnuts.  They substitute nicely in most recipes.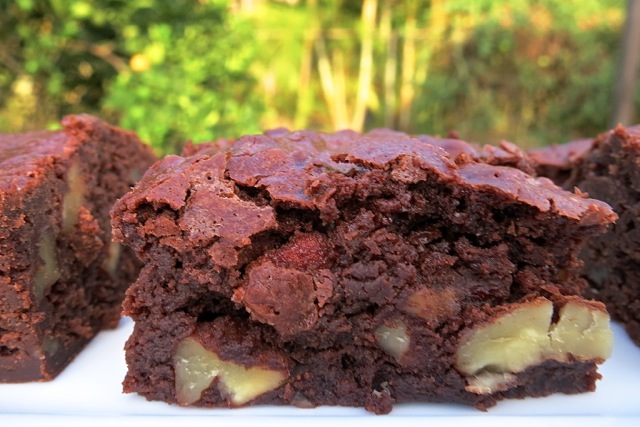 San Francisco Fudge Foggies
Adapted from Chocolatier Magazine
Ingredients
1 pound bittersweet chocolate – chopped
2 sticks unsalted butter cut into tablespoons
1/3 cup strong brewed coffee
4 large eggs at room temperature
1 1/2 cups granulated sugar
1/2 cup flour
8 ounces (about 2 cups) coarsely chopped pecans or walnuts
Preparation
Preheat oven to 375 degrees
Line a 9 x 13 inch baking pan with heavy-duty foil.  Let the foil extend 2 inches over the edge of the pan.  Butter the bottom and sides of the foil.
Melt chocolate with butter and coffee over medium low heat.  Cool for 10 minutes.
In a large bowl using a handheld mixer at high-speed, beat the eggs for 30 seconds until foamy.  Gradually add the sugar.  Beat 2 minutes or until the mixture is light and fluffy.
Reduce the mixer speed to low and gradually add the chocolate mixture until just blended.  Using a wooden spoon or spatula stir in the flour, then add the nuts.
Transfer mixture to your prepared pan and bake 28 – 30 minutes or until just set around the edges.  Test for doneness at 28 minutes by inserting a toothpick in the center of the Foggies.  The toothpick should have a  few wet crumbs clinging to it (moist in the center)  but not uncooked batter.  It's important to check the Foggies before you think they will be done so there's no chance of over baking them (if your toothpick comes out clean they are over done).  If they are not quite done, test again at 1 minute intervals.  Cool in the pan for 1 hour or longer, cover tightly with foil and refrigerate at least 6 hours or over night.  Using the extended foil lift the Foggies out of the pan and cut into squares.
Serve with a scoop of vanilla ice cream.  Leftover Foggies can be frozen (wrap them individually in plastic and place in a freezer bag).