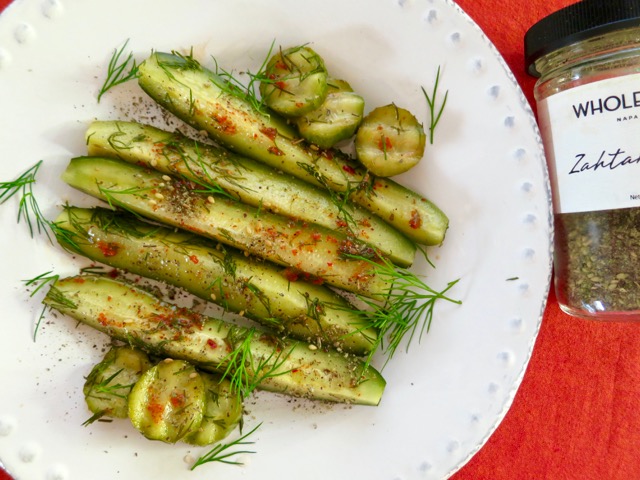 In earlier posts, I've mentioned that we love virtually all forms of pickles.  These refrigerator dill pickles are scrumptious.  Crunchy with a little heat from the Aleppo pepper flakes, they are ready to eat in just an hour. John, always on the lookout for different pickles, found the recipe in my Bon Appetit magazine and quickly ordered Aleppo pepper from Amazon knowing we wouldn't be able to find it here on Maui.  Featuring large flakes with a beautiful deep red color and medium heat, it is widely used in Middle Eastern cooking. This is our new favorite savory pickle.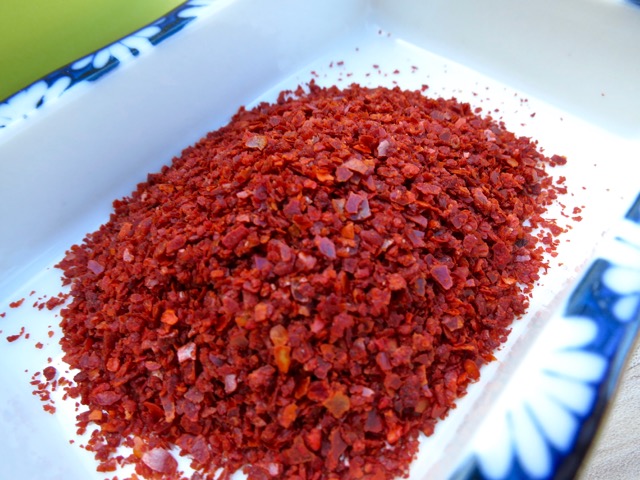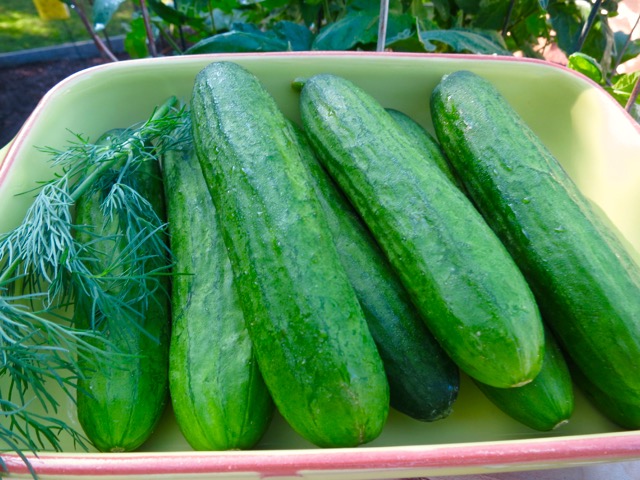 The original recipe called for Persian cucumbers which are difficult to find here on Maui. These beautiful Keiki Cukes are readily available at our local Costco and they are perfect for pickles.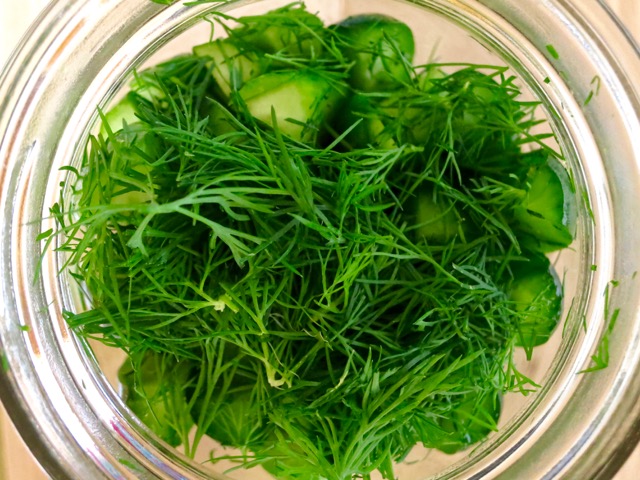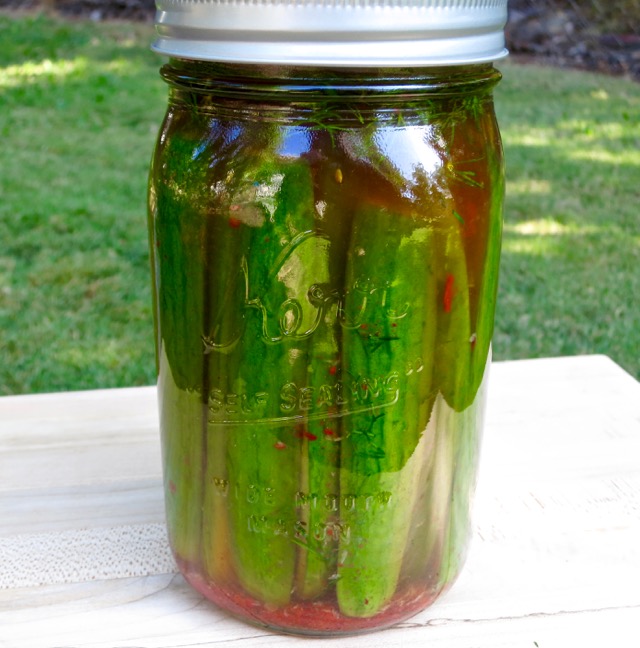 If you are in the mood for pickles, go ahead and make a batch of these crunchy dills.  Once you taste them you will want to have  a jar in your refrigerator at all times.  Sprinkle on za'atar for a delicious finishing touch just before serving the pickles.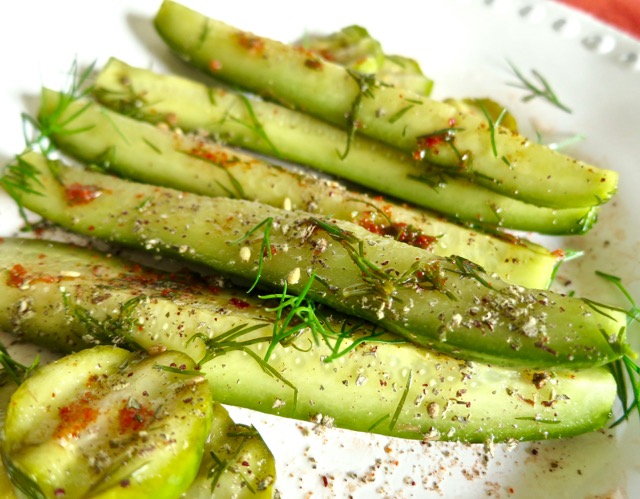 Quick Aleppo Dill Pickles
Updated 2/07/16: I reduced the salt from the original recipe.
Ingredients
8 Keiki Cukes or Persian cucumbers (about 1¼ pound) quartered lengthwise
¼ cup coarsely chopped fresh dill
2⅓ cups distilled white vinegar
⅓ cup sugar
1 medium garlic clove, finely grated
1 tablespoon Aleppo pepper
1 tablespoon fresh lemon juice
2 teaspoons kosher salt
1 teaspoon red pepper flakes
1 teaspoon freshly ground black pepper
Za'atar and flaky sea salt (for serving)
Preparation
Pack cucumber spears and dill into a large heatproof jar.
Bring vinegar, sugar, garlic, Aleppo pepper, lemon juice, kosher salt, red pepper flakes, and black pepper to a boil in a medium saucepan, stirring to dissolve sugar. Let cool slightly, then pour brine over cucumbers to submerge. Seal jar and chill at least 30 minutes.
To serve, remove cucumber spears from brine, lightly shaking off excess liquid but leaving on any seasonings. Sprinkle with za'atar and sea salt.