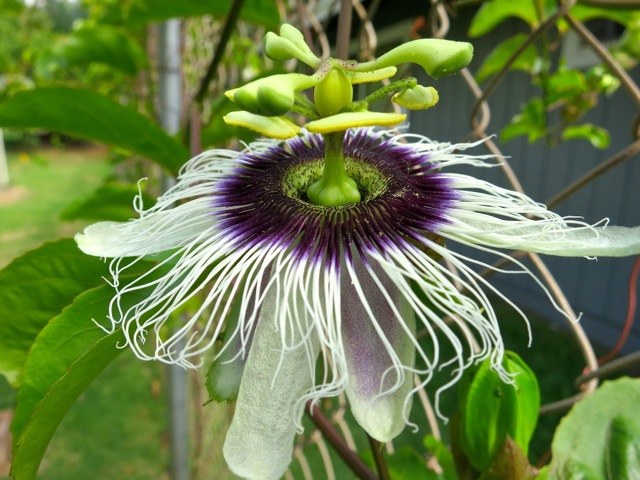 I was in the garden mid-morning yesterday checking out our first lilikoi fruits that are gracefully hanging from the vines.  There were many flowers that hadn't opened up yet so I went back to check on them at 3:00 p.m. Wow!  The flowers had opened up and I was able to take a few photos of these gorgeous Passion Flowers.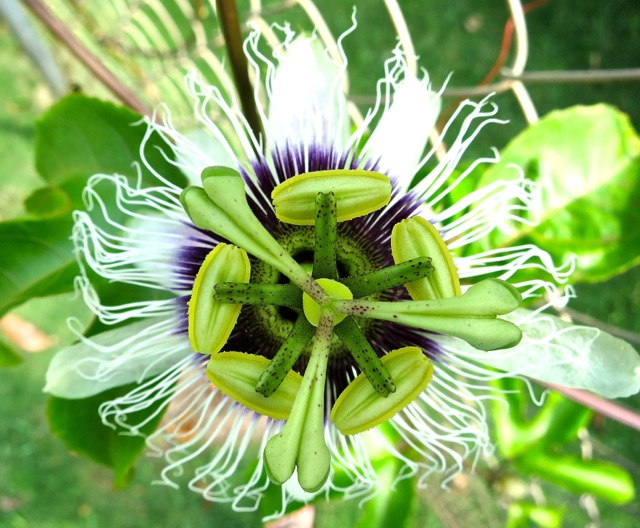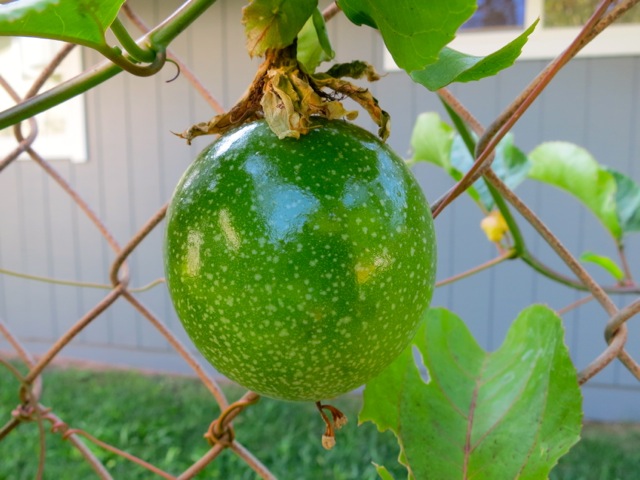 Beautiful lilikoi fruit.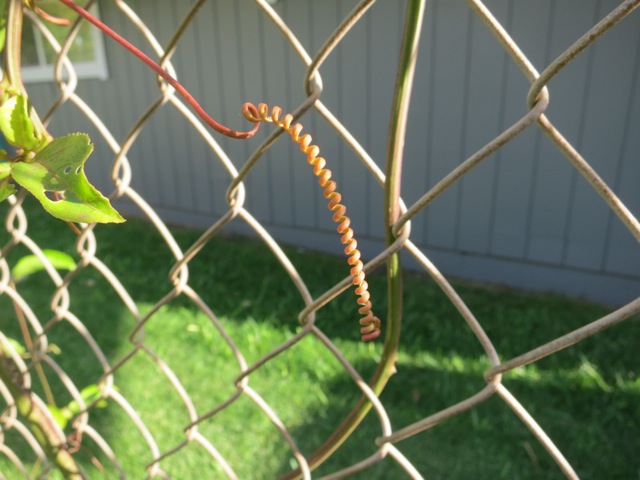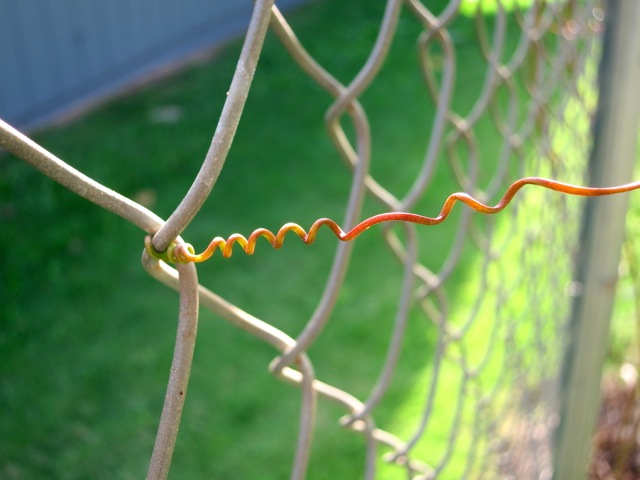 The tendrils grab on to anything they can reach.  We found one attached to one of our mango tree branches so we quickly put an end to that!  We'll have to keep an eye on these  feisty tendrils.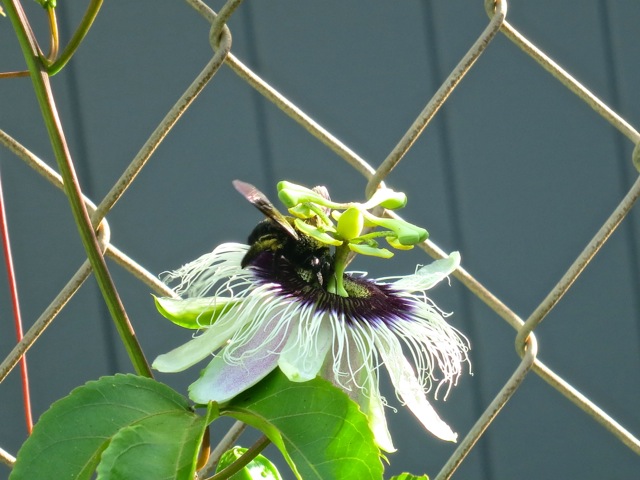 Look closely and you will see the large carpenter bee on the left of the flower.  We used to call these bumble bees however I found they are actually carpenter bees.  I read they were purposely introduced into other Pacific islands for the purpose of passion fruit (lilikoi) pollination.  Well they were certainly having the time of their life.
Lilikoi jellly, lilikoi bars, lilikoi margarita?