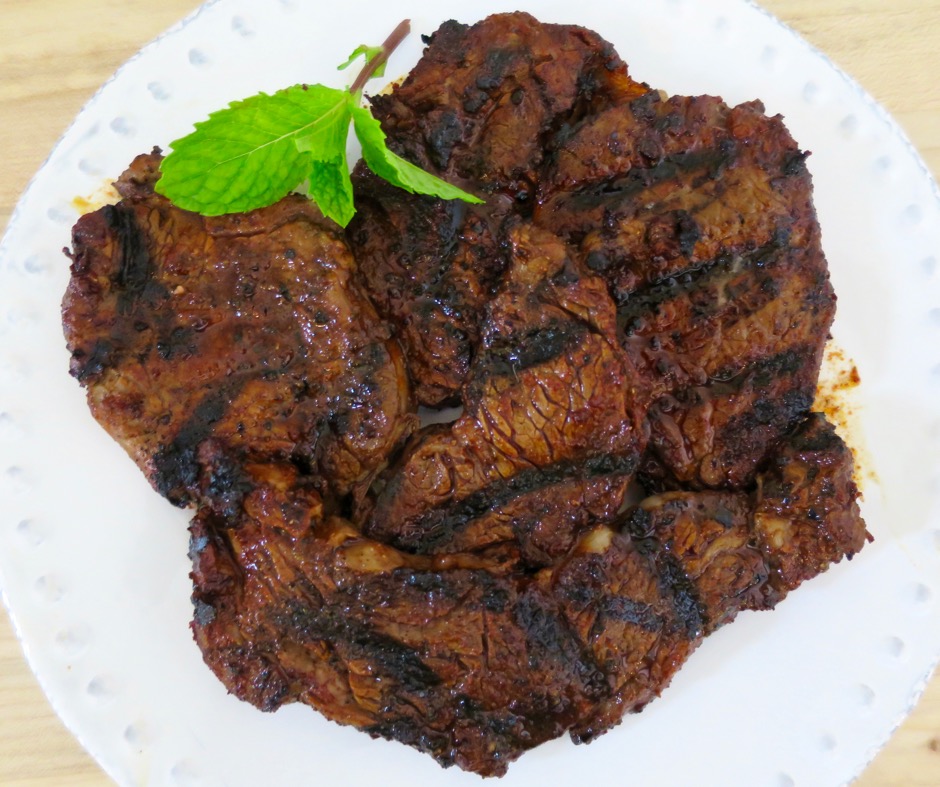 Grilling a steak always makes for a quick delicious meal, especially when that steak is liberally coated with a flavorful mixture of spices!  This particular dry rub is adapted from Bon Appetit magazine.  We used the dry rub on skirt and ribeye steaks.  Both were delicious, but there's something about the tenderness and flavor of a ribeye that is truly satisfying.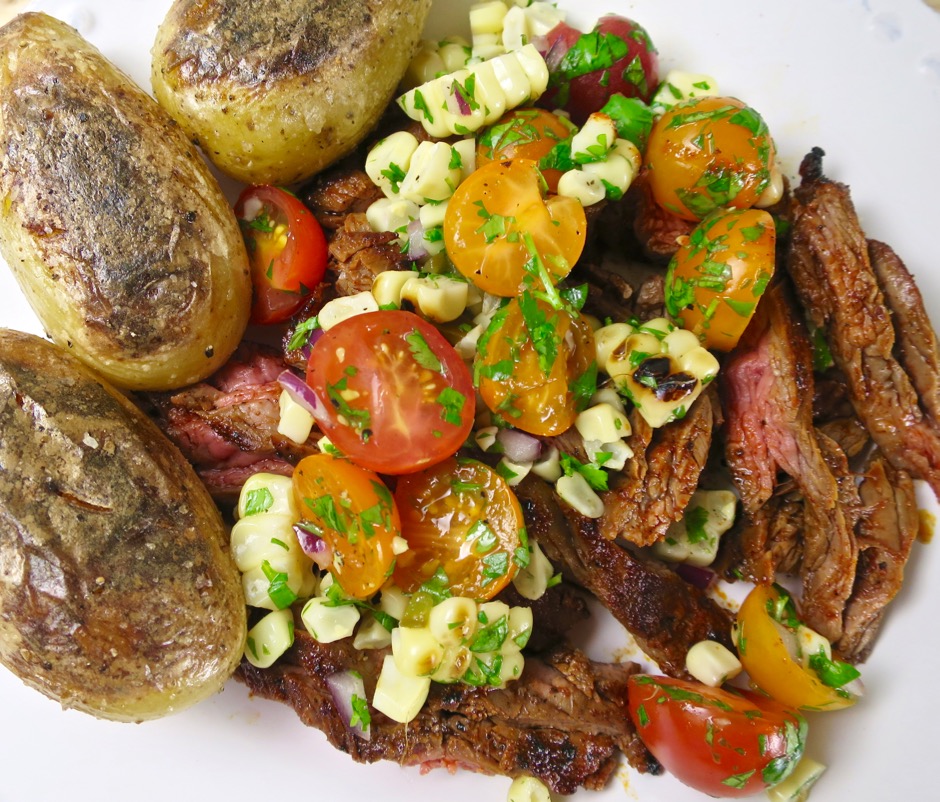 Serve the steak thinly sliced with grilled corn salsa and roasted potatoes.  This is a wonderful meal to make for a small group of friends.  You can prepare the salsa and potatoes in advance, grill the steak and serve everything on a big platter.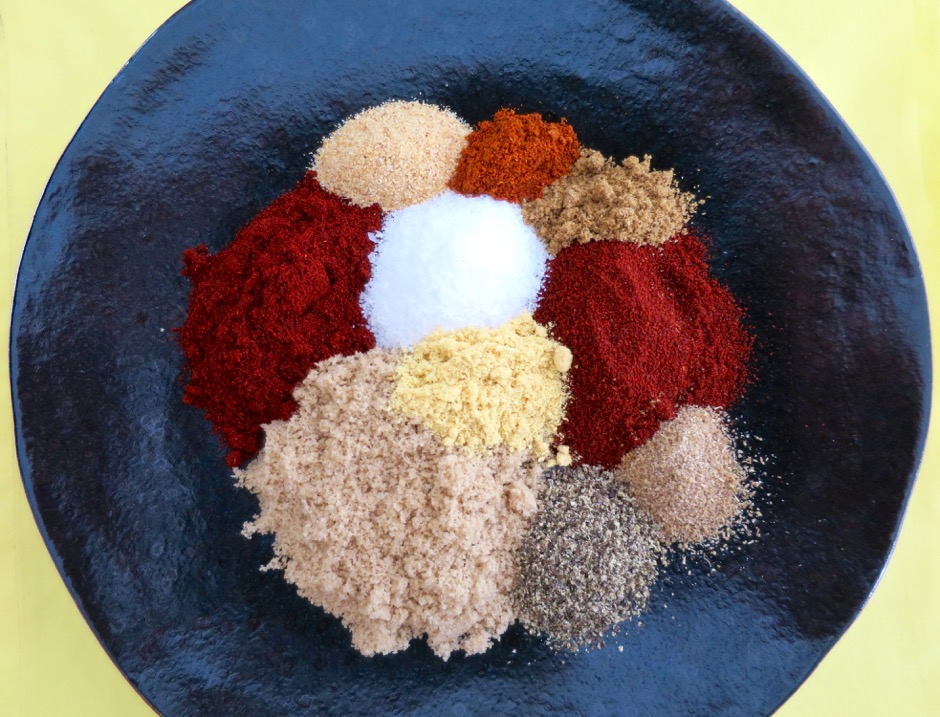 If you like your steak quite spicy, use the 1 teaspoon of cayenne called for in the original recipe. I used a half teaspoon instead, and it was perfect since I like to drizzle our homemade hot sauce over my tacos.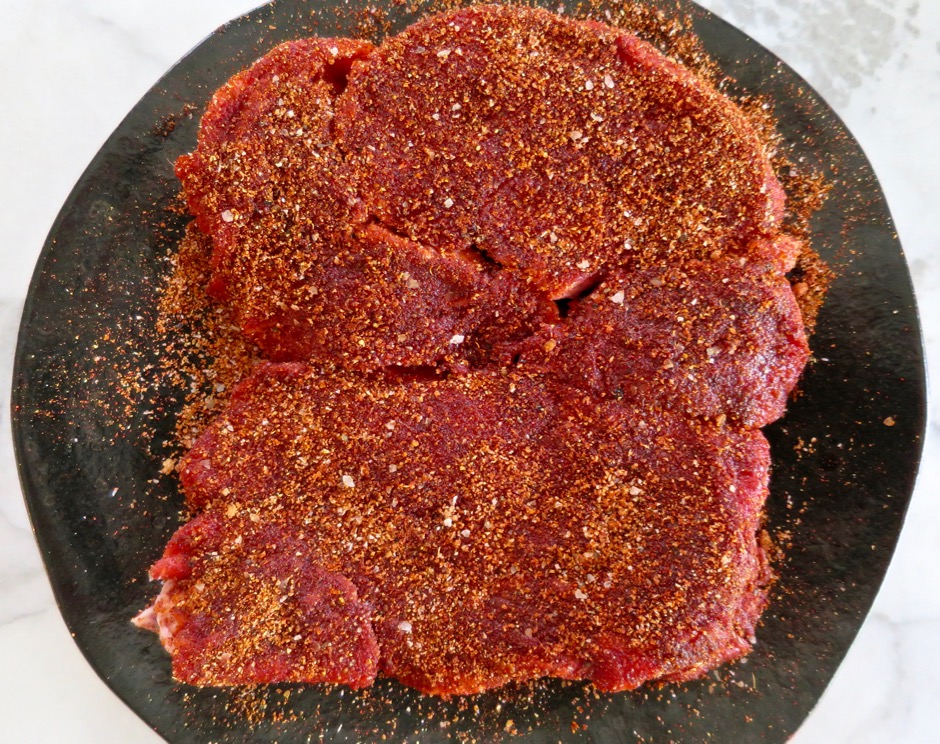 We butterflied two center-cut ribeye steaks then liberally coated each side with the dry rub and a drizzle of canola oil to help the dry rub adhere better.  One of our favorite ways to serve the grilled steak is in crispy tacos (a tasty version of carne asada).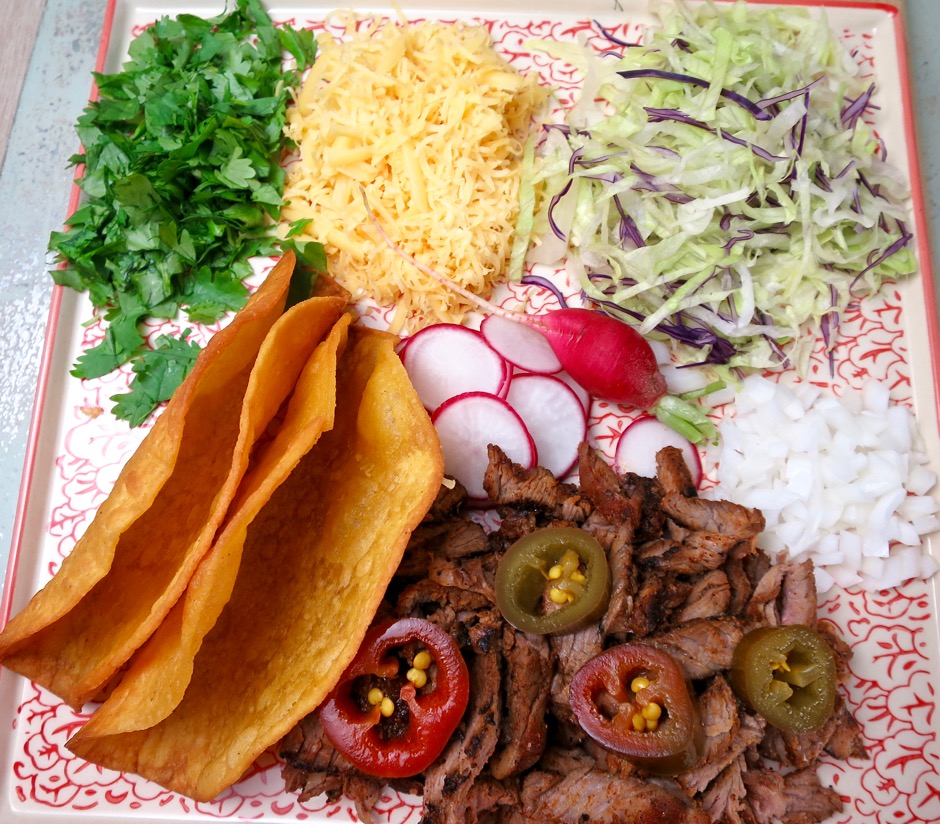 Dry-Rubbed Ribeye Steak
Adapted from Bon Appetit magazine
Ingredients
2 tablespoons light brown sugar
1 tablespoon hatch mild chile powder (or ancho chile powder)
1 tablespoon paprika
2 teaspoons kosher salt
1 teaspoon freshly ground black pepper
½ teaspoon cayenne pepper
1 teaspoon granulated garlic
1 teaspoon English mustard powder
½ teaspoon ground coriander
½ teaspoon ground cumin
1½ pounds ribeye steak (butterflied to make thinner steaks)
Preparation
Combine all dry rub ingredients in a small bowl.
Coat steaks with all of the dry rub. Drizzle a little canola oil over the steaks to help the rub adhere.
Grill steaks to your desired doneness. Serve steaks with roasted potatoes and grilled corn salsa or as a filling in crispy tacos.