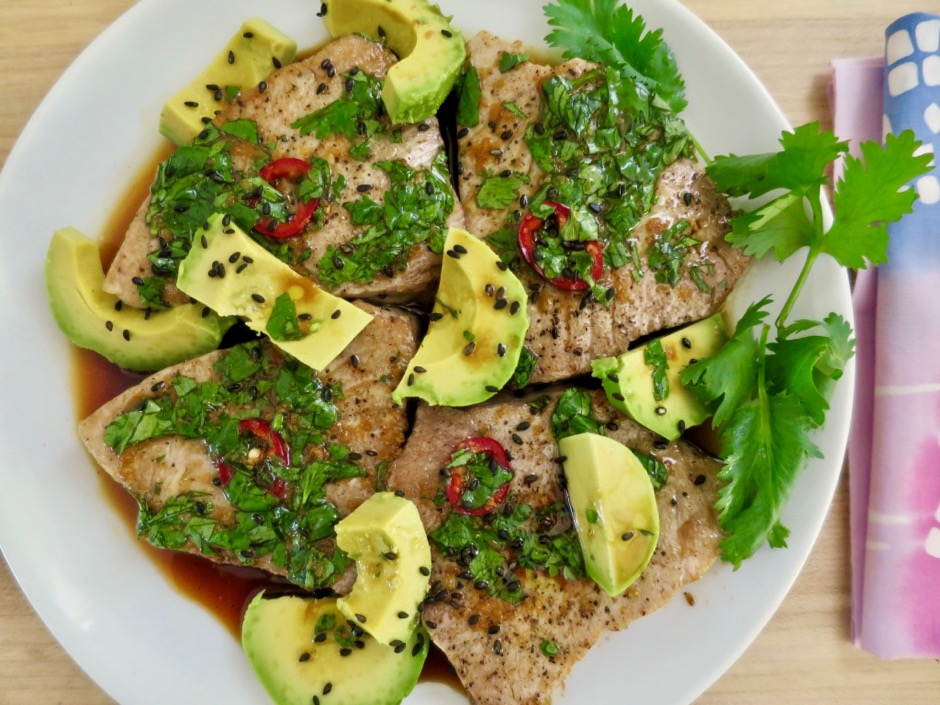 Finding good fresh ahi tuna has been a hit and miss endeavor until I discovered Oki's Fish Market in the Kahului Foodland market. They always seem to have the freshest fish on a regular basis. So whenever I'm in the area, I'll stop by to pick up a nice piece of ahi for dinner.  This Tyler Florence recipe caught my attention for a few reasons.  It's quick, tasty, and uses lots of cilantro and avocado, two of my favorite ingredients.  Now those of you who are cringing about cilantro, don't give up yet.  You could certainly switch out the cilantro and substitute it with a smaller amount of chives or parsley.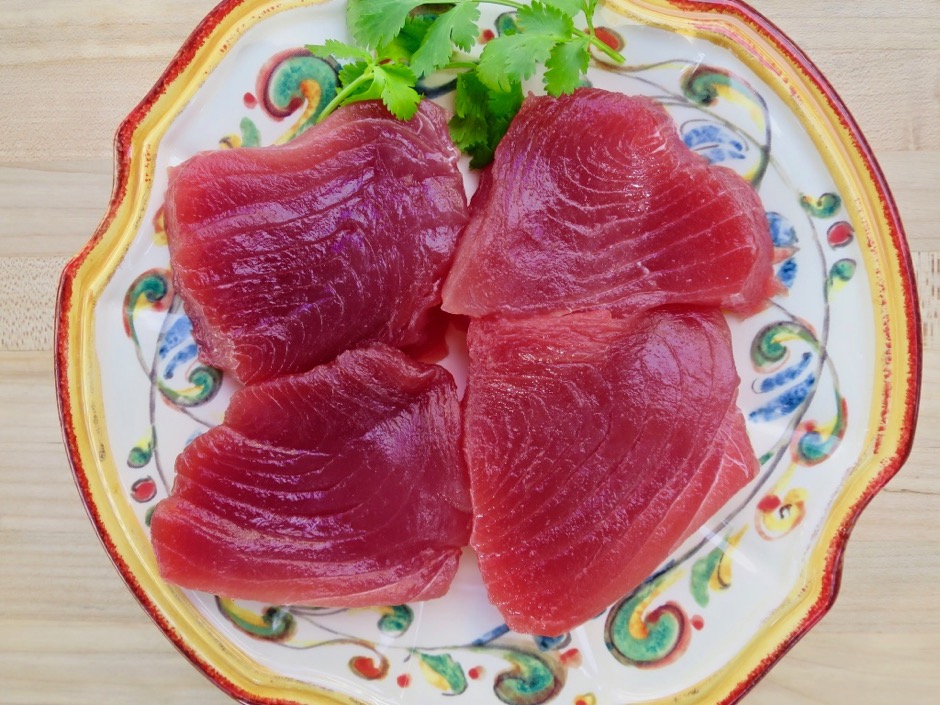 I cut the ahi into 1-inch thick steaks but you could certainly cut yours thicker if you prefer to.
The original recipe says to use the juice of two limes however that can mean 2 tablespoons or up to 4 tablespoons in my case.  So try the 2 1/2 tablespoons noted in the recipe first, then add more if you want to.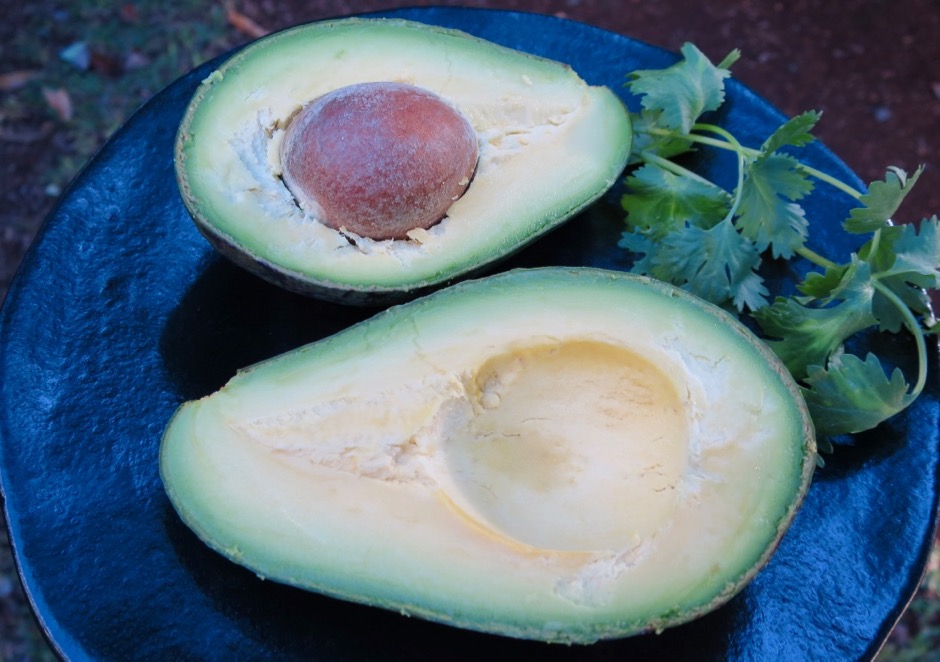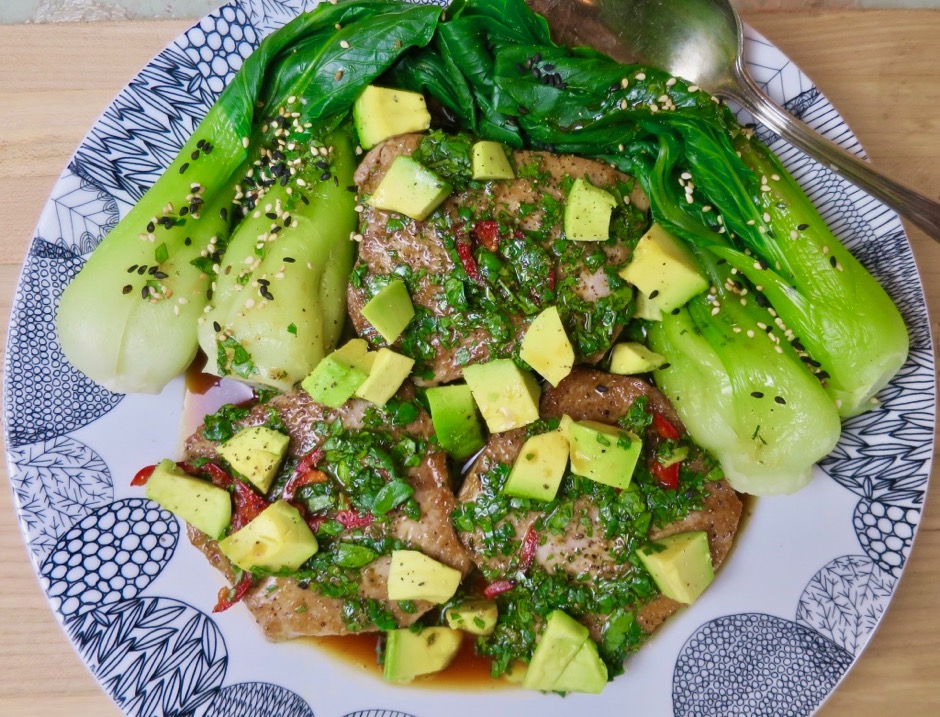 Sometimes I serve steamed bok choy with the ahi, and other times a green salad or baked sweet potatoes and broccoli.  I always have a pot of Japanese white rice to go along with this dish.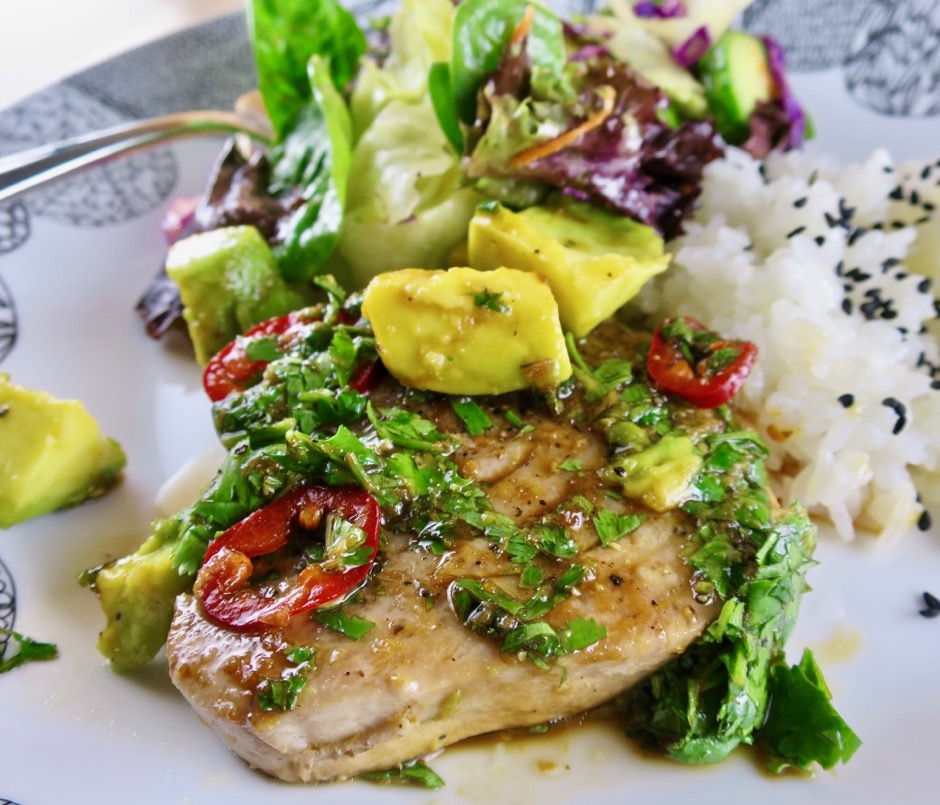 If you prefer a little spicier sauce, use a jalapeño instead of the Fresno pepper.  I like the burst of red color from the Fresno however I have seen red jalapeños in the markets on occasion.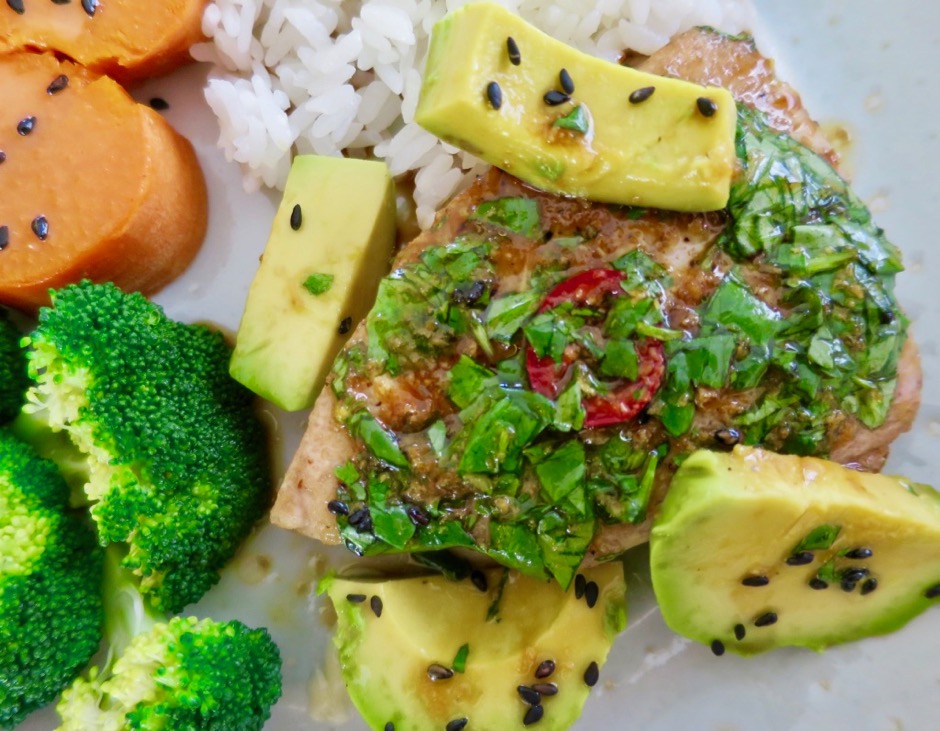 Pan-Seared Tuna with Avocado, Soy, Ginger & Lime
Adapted from Tyler Florence's recipe
Ingredients
¾ cup lightly packed cilantro leaves, finely chopped
1 Fresno pepper, thinly sliced (or ½ jalapeño)
2 teaspoons grated fresh ginger
1 teaspoon grated garlic
2½ tablespoons freshly squeezed lime juice
4 tablespoons soy sauce
2 teaspoons granulated sugar
3 tablespoons extra virgin olive oil, divided
4 ahi (tuna) steaks, about 6 ounces each
kosher salt and freshly ground black pepper
2 small or 1 large avocado, peeled, pitted, cut into small chunks
Preparation
Combine the cilantro, Fresno pepper slices, ginger, garlic, lime juice, soy sauce, sugar, and 2 tablespoons of the olive oil in a small bowl. Stir ingredients until well incorporated. Set aside while you prepare the ahi.
Place a skillet over medium-high heat and coat with remaining 1 tablespoon of olive oil. Season ahi steaks generously with kosher salt and black pepper. Sear ahi for about 1 minute on each side to form a light crust. The cooking time will depend on how thick your ahi is cut, and whether you prefer your fish to be medium-rare or more well done. Drizzle a few tablespoons of the sauce over the ahi steaks to coat the fish (once you start searing on side #2). Transfer the ahi to a platter. Top with avocado and drizzle remaining sauce over the fish.