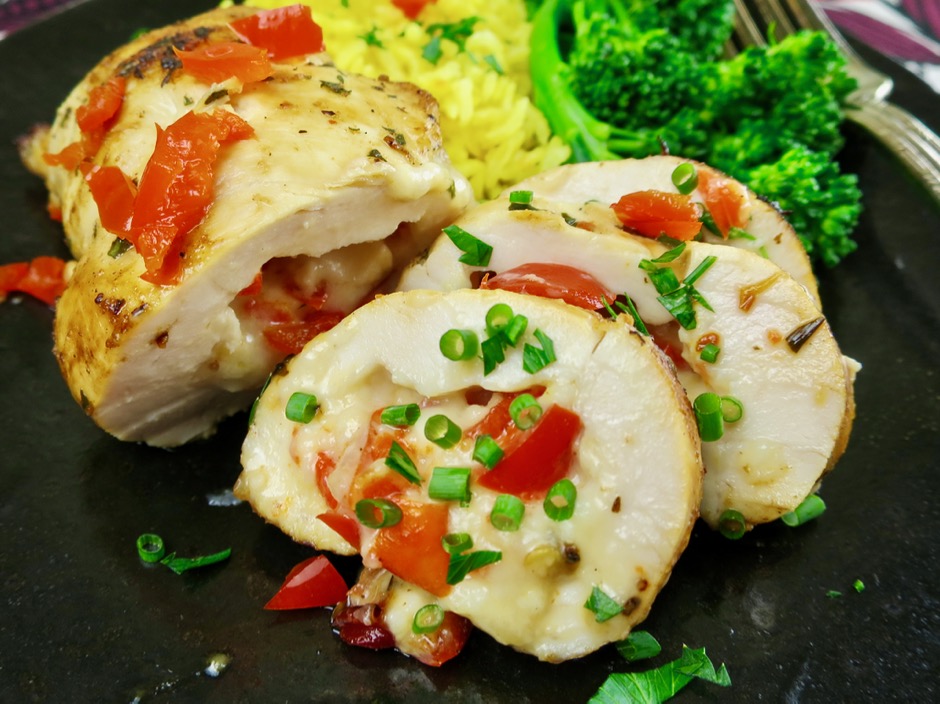 A recipe in a recent Bon Appetit magazine caught my attention with its beautiful bright red Peppadew peppers scattered over grilled chicken skewers.  I was curious to know more about these mild & sweet peppers. Peppadew peppers are adored by many not only for their delicious flavor and vibrant color, but for their versatility in recipes.  A quick visit to the internet will reveal numerous recipes such as stuffed Peppadew peppers, Peppadew poppers, Peppadew mac & cheese, Peppadew cheese spread, and more.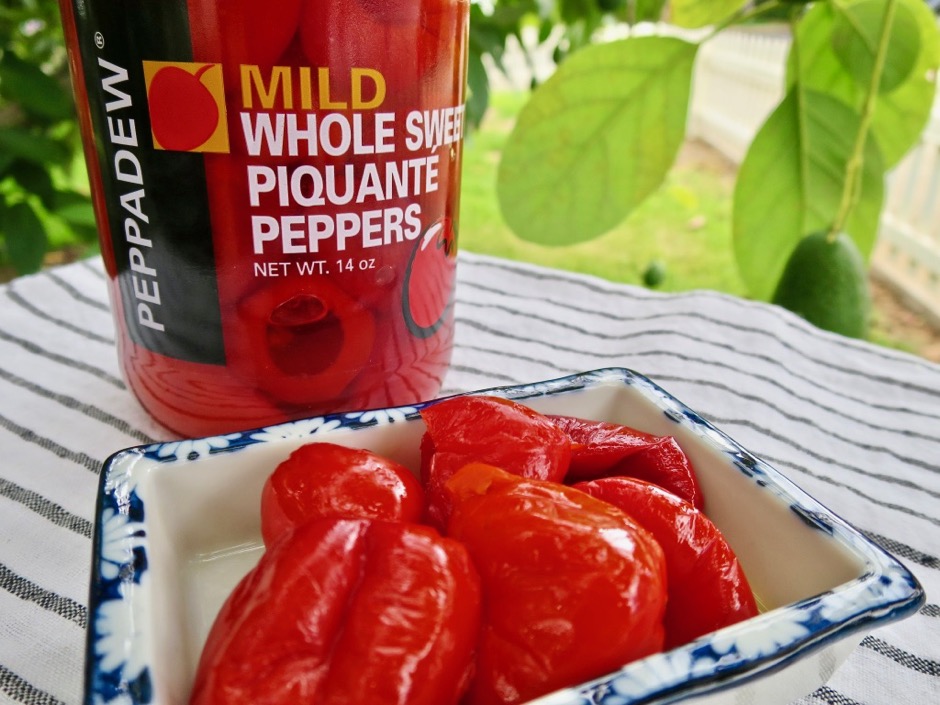 I ordered a couple of jars of peppers on-line only to find out later that they are available at our local Whole Foods and Foodland Farms markets at their olive bars. Upon receiving my order I was dying to taste a Peppadew. I found  the pepper to be crisp, tangy, sweet, and quite delicious.  I'm always searching for new ways to dress up the common chicken breast.  The idea of the peppers paired with chicken sounded perfect. After a brief search, I stumbled upon this recipe at the Peppadew-USA web site. With just a few ingredients and quick preparation, I had the makings of a tasty dinner.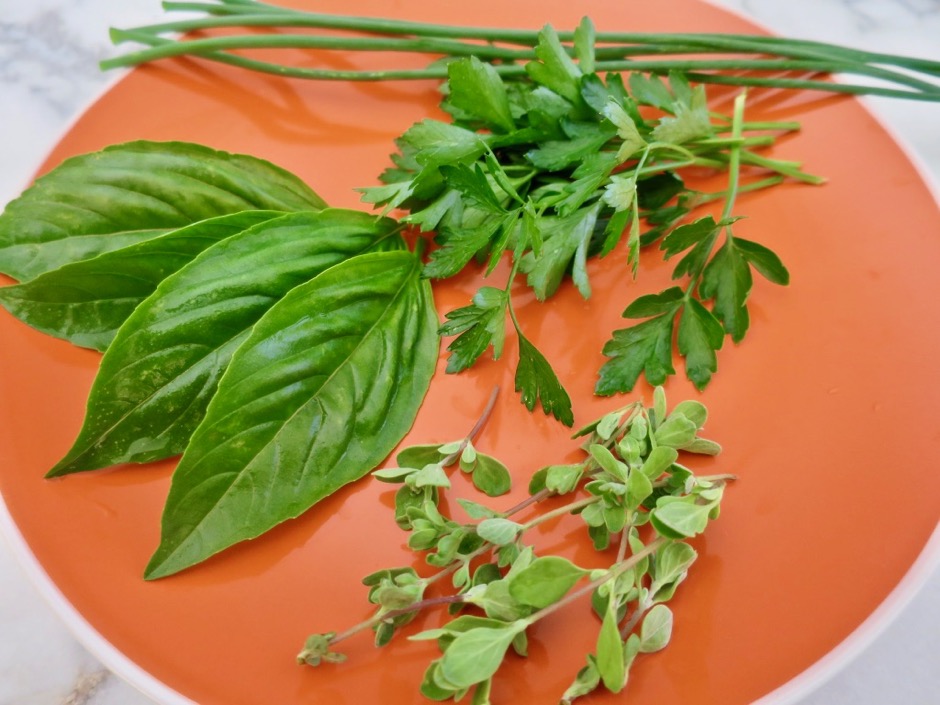 The recipe doesn't note what herbs to use so I picked herbs from the garden that I thought would compliment the chicken; basil, chives, parsley, and marjoram.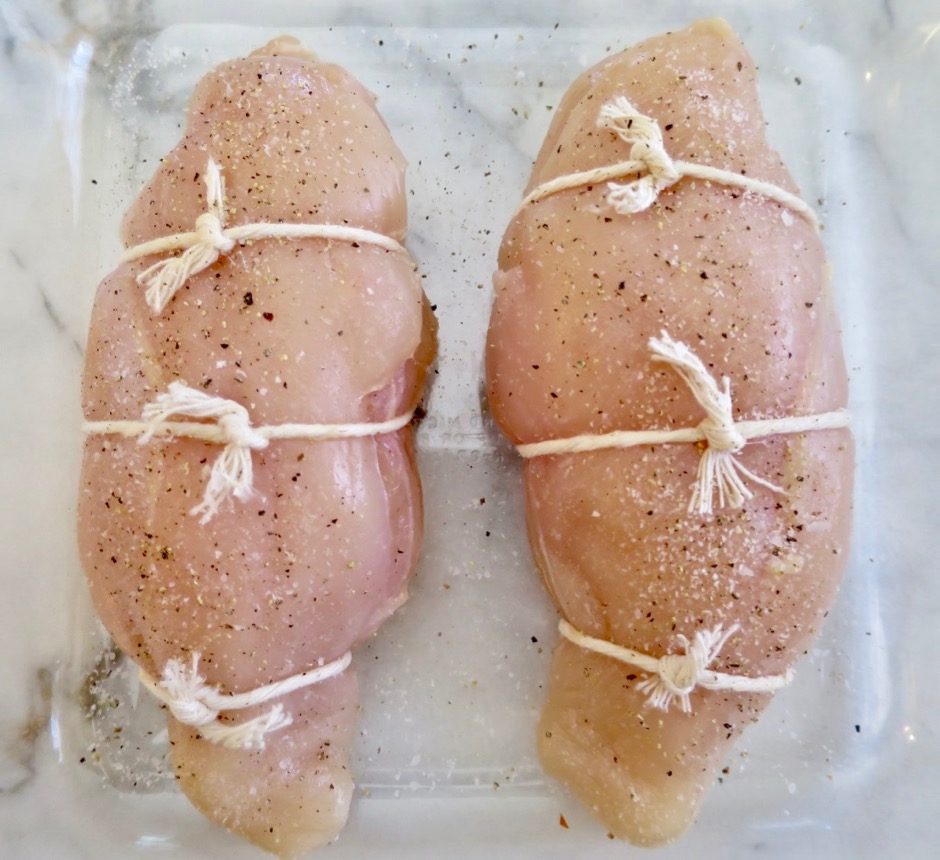 After stuffing the chicken I thought it would be best to tie the chicken breasts to ensure the filling stayed put, especially the cheese.  Making a small incision in the thickest part of the breast is suggested rather than  slicing a larger incision along one side of the chicken breast which would allow more of the filling to escape while baking.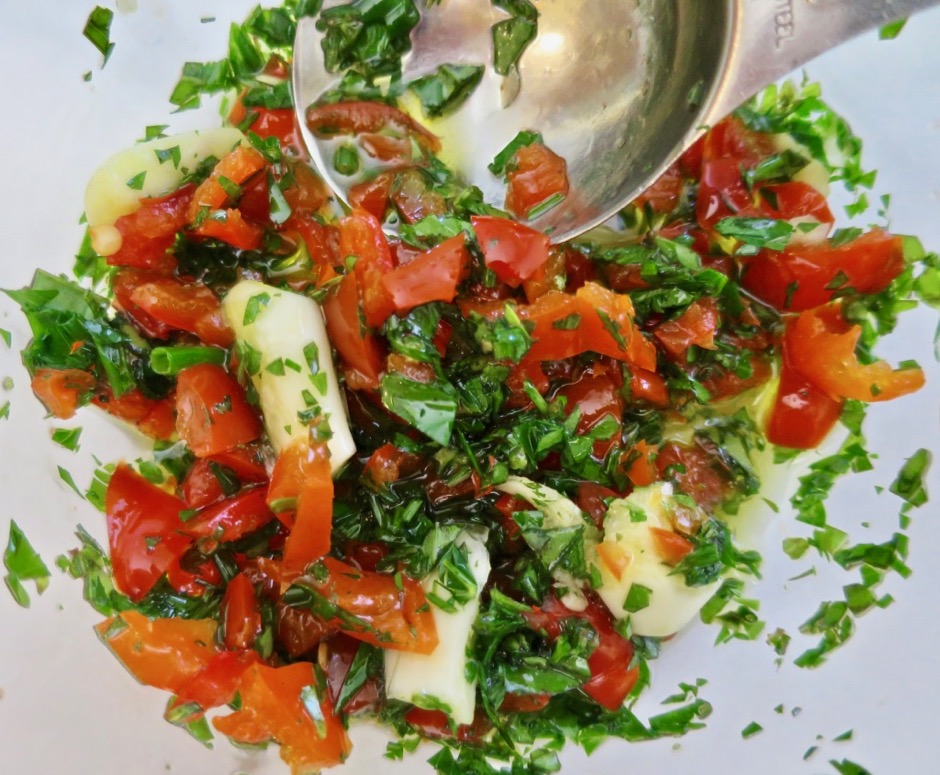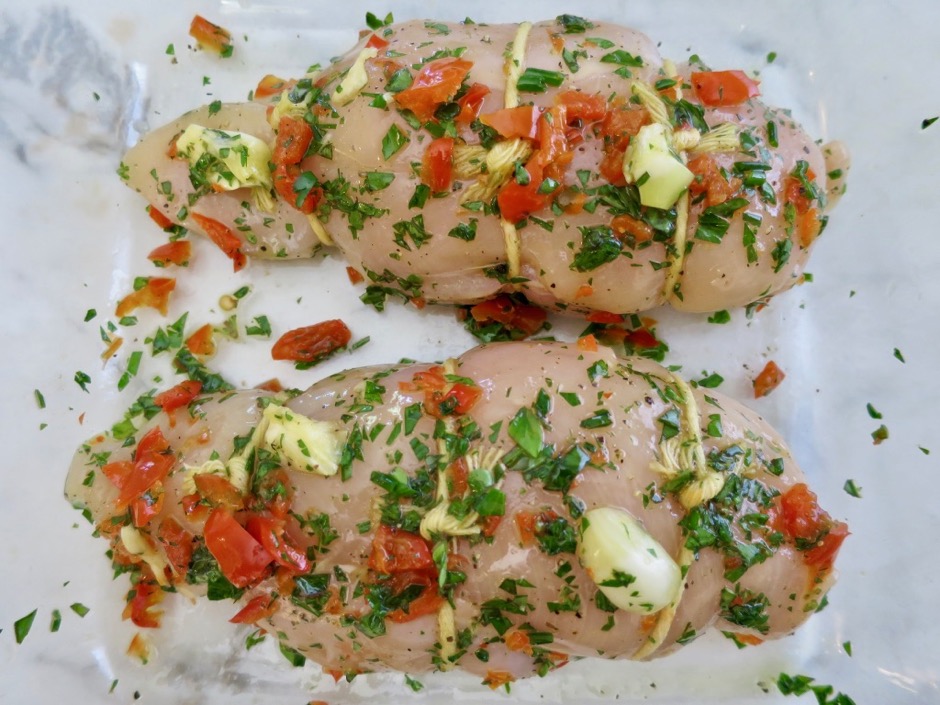 The chicken can be marinated overnight however if you are running out of time, a few hours will suffice. The stuffed chicken is first browned on the stove top then finishes baking in the oven.  This recipe turned out to be a favorite of ours.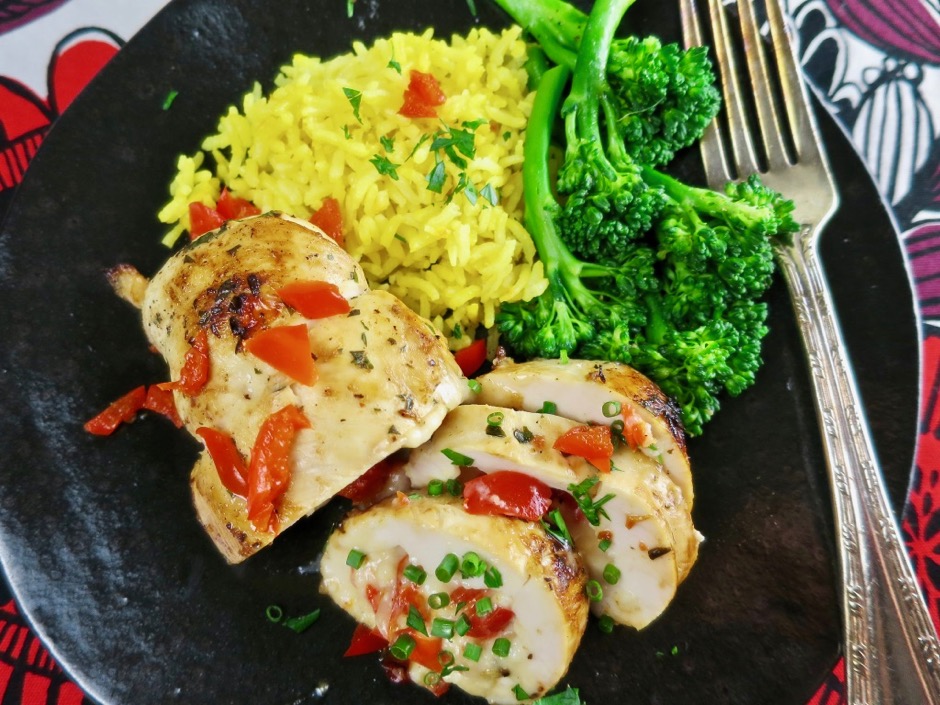 Peppadew Stuffed Chicken
Adapted from Peppadew USA website
Ingredients
2½ ounces Peppadew peppers, chopped
1½ tablespoons extra virgin olive oil plus more for the pan
1 garlic clove, crushed
2 tablespoons fresh herbs, chopped (basil, parsley, marjoram, chives)
2 boneless, skinless chicken breasts
2½ ounces yogurt cheese, an ideal substitute for those looking for lactose free cheese (or gouda)
kosher salt and freshly ground black pepper
Preparation
Mix half of the chopped Peppadew peppers with the olive oil, crushed garlic, and herbs.
To create a pocket in the chicken breast insert a sharp knife into the thickest part of the breast and make a 2½-inch incision without going through the opposite side. Stuff chicken with the cheese and remaining Peppadew peppers. Sprinkle chicken with kosher salt and freshly ground black pepper. Tie chicken breasts to secure filling.
Transfer chicken breasts to a shallow dish and coat both sides with the marinade. Cover and refrigerate at least 4 hours or overnight.
Preheat oven to 350 degrees.
Heat a tablespoon of olive oil over medium to medium-high heat in a stainless steel pan or one that can be used in the oven. Add the chicken breasts and brown on each side. Transfer the pan to the oven. Bake for about 15 minutes or until the thickest part of the breast registers 165 degrees.
Serve with broccolini, a salad, or other greens and saffron rice or your favorite rice pilaf.