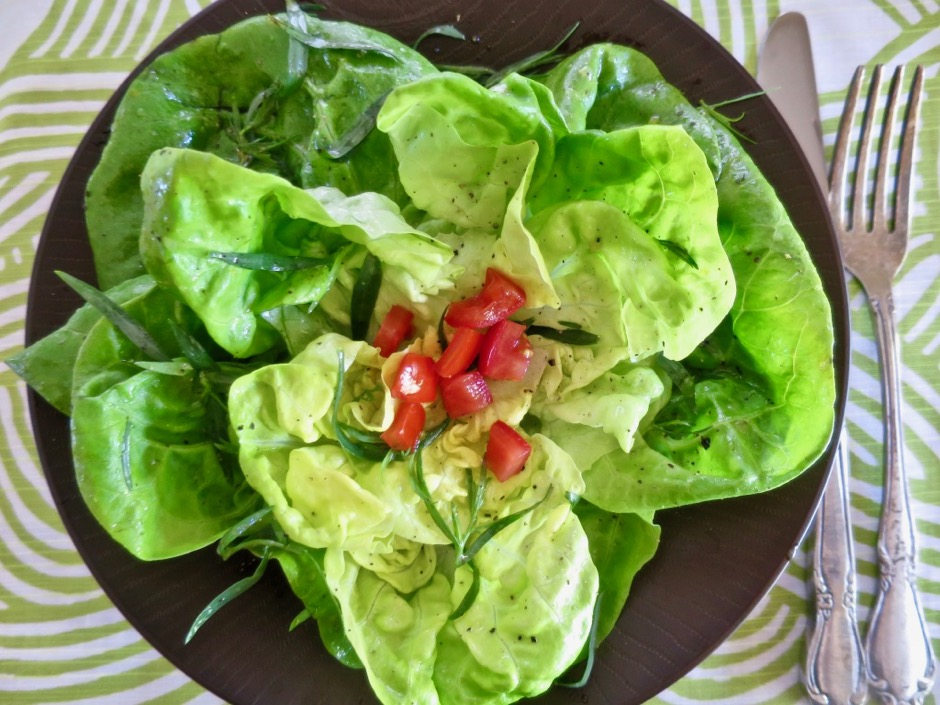 This is a simple and refreshing salad that you can put together at a moment's notice. With its crisp, whole leaves it makes an impressive first course to any meal.  The citrus dressing is what highlights this beautiful salad.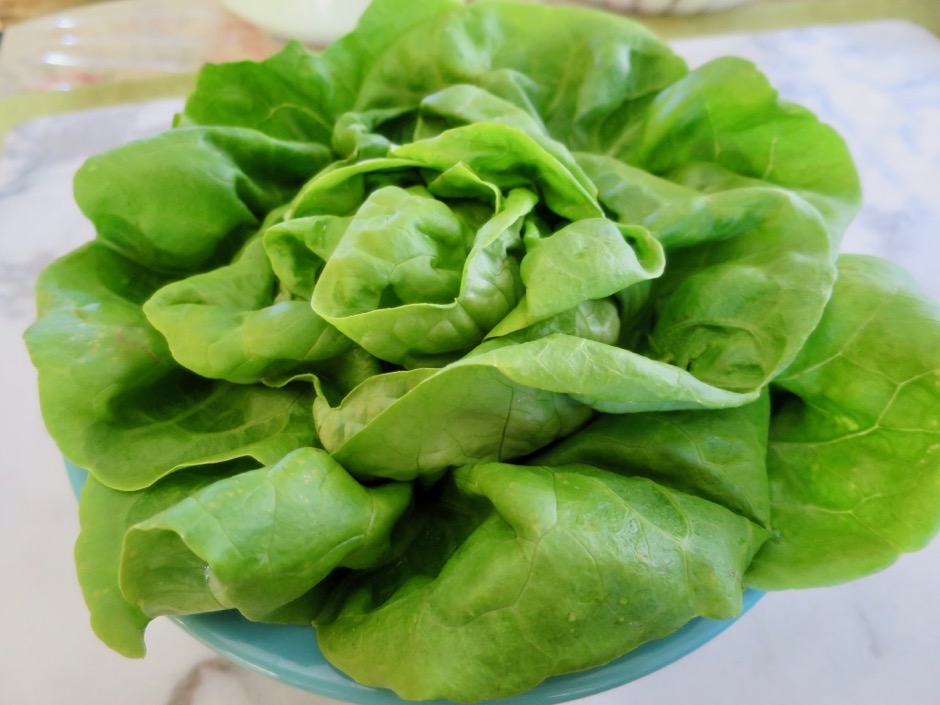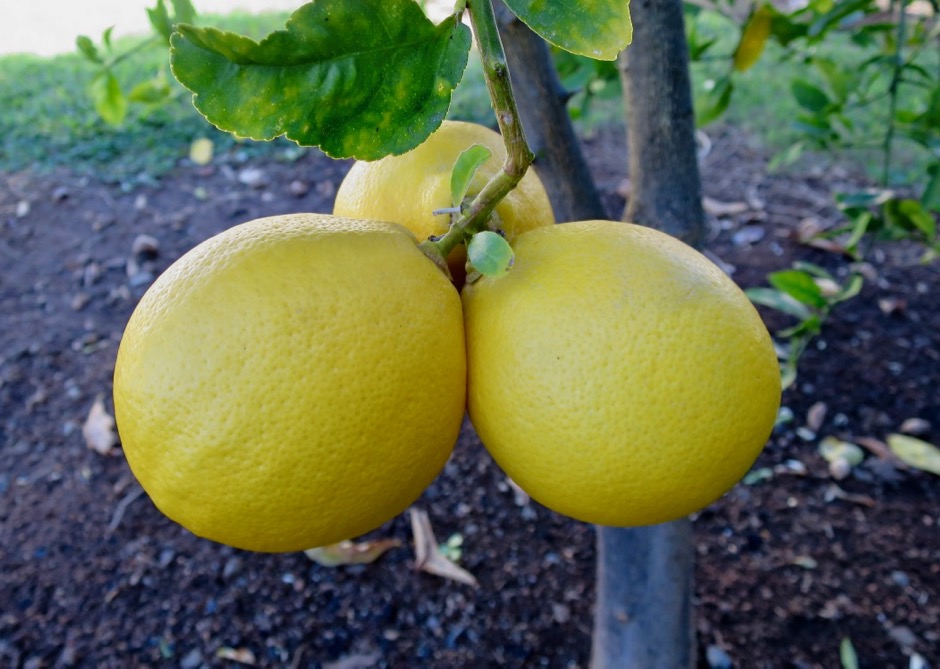 This year our little Meyer lemon tree produced a huge crop.  There was so much fruit we pruned the tree to prevent the branches from breaking off from excess weight. I often use fresh lemons and limes in my recipes so I appreciate having these two citrus trees in our garden.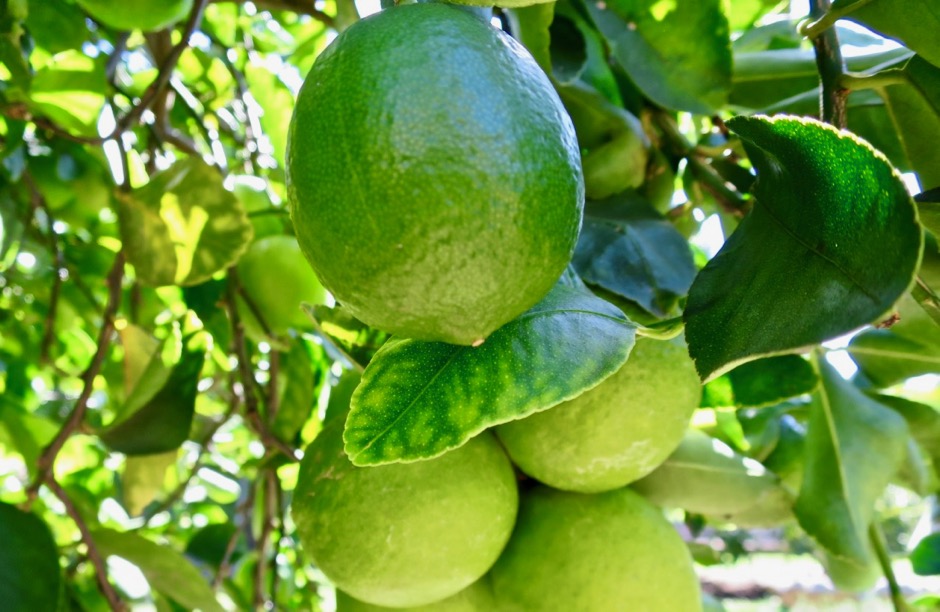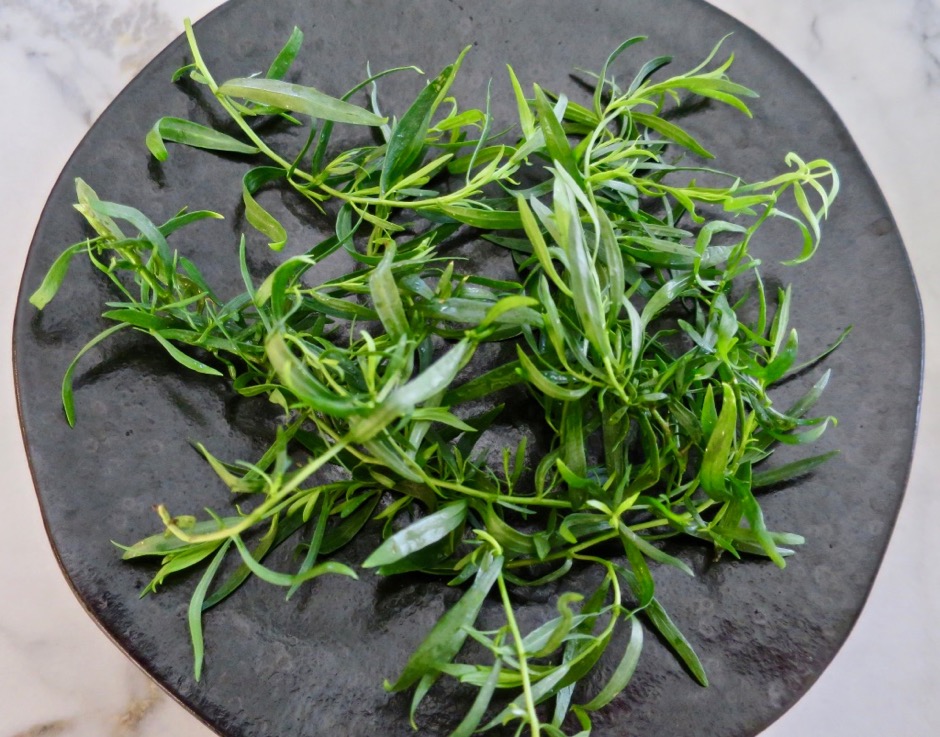 Tarragon has a bright herbal flavor with notes of lemon, anise and basil.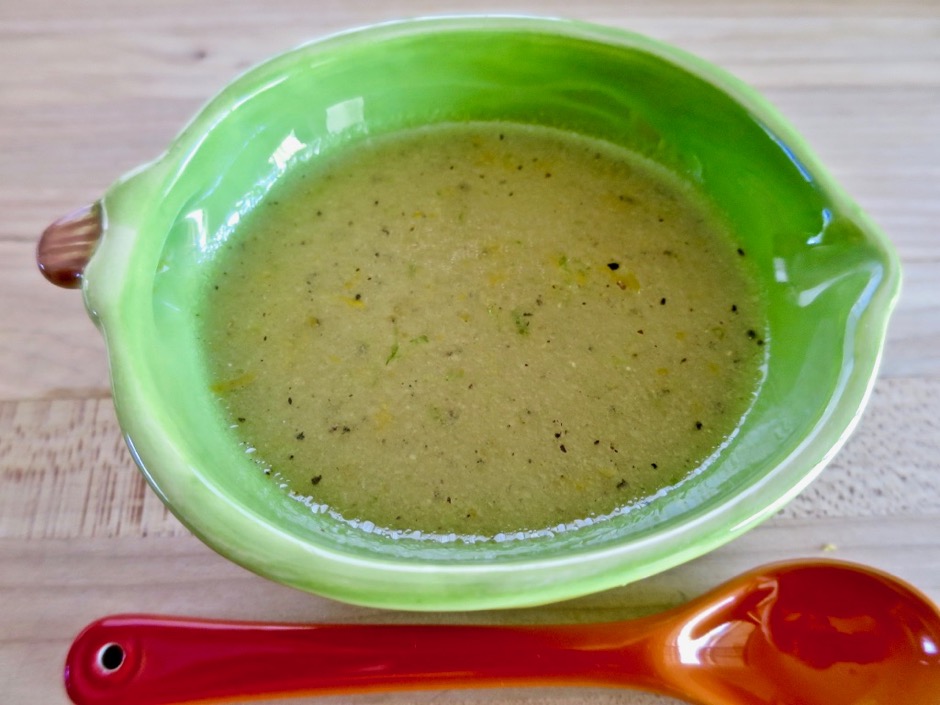 This citrus vinaigrette is delightful.  The lemon and lime zest add a subtle zing that goes perfectly with this salad.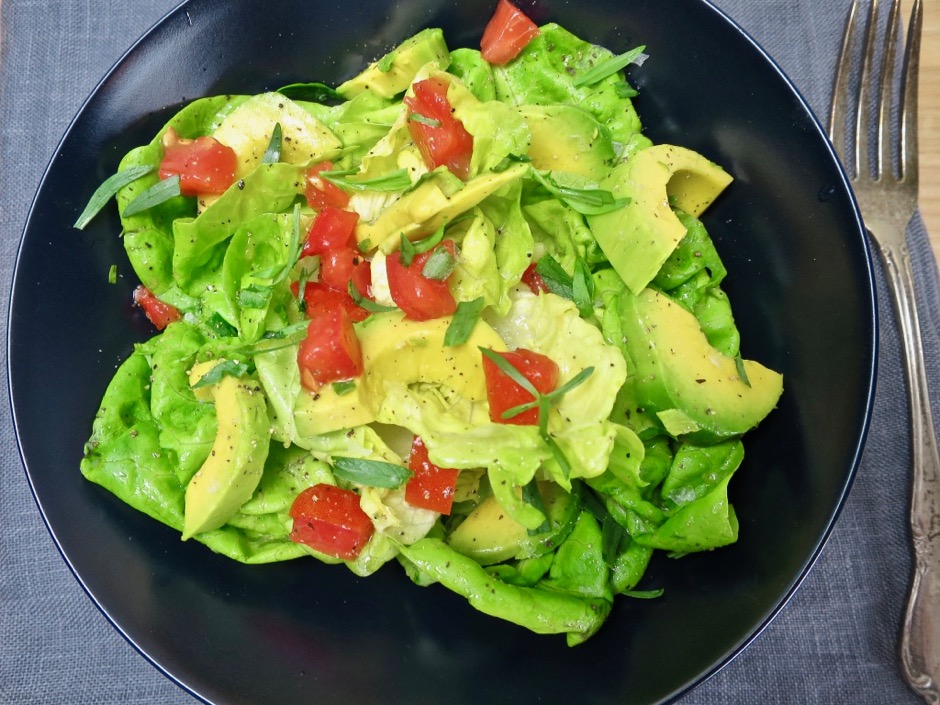 The tomatoes and avocado are optional but the addition of one or both make for a colorful and flavorful salad.  I can never turn down a good avocado.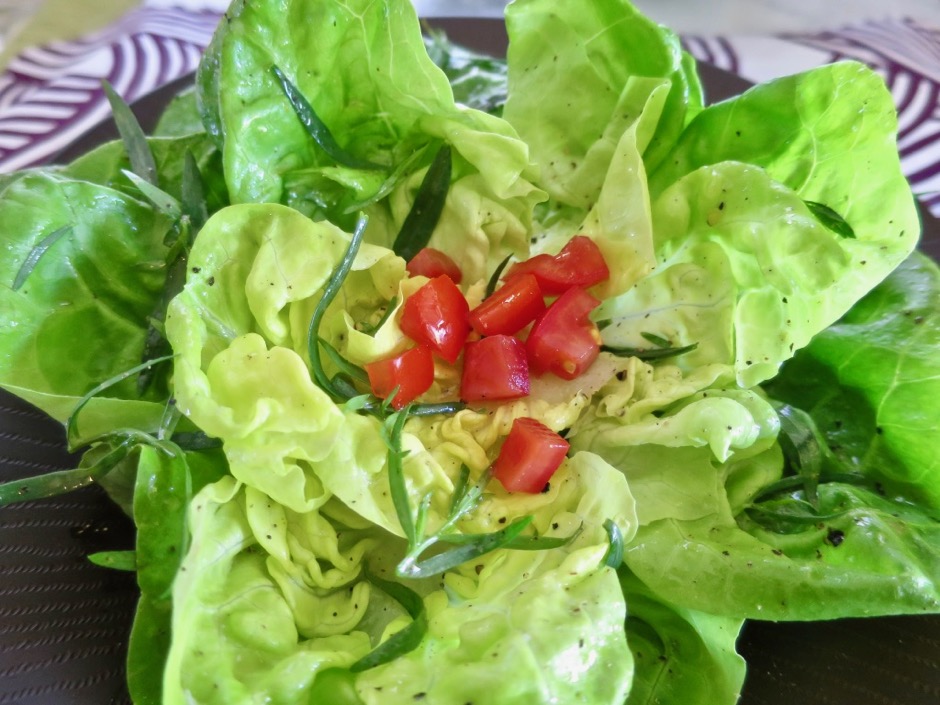 Butter Lettuce Salad with Tarragon & Citrus Vinaigrette
Adapted from Serious Eats Blog
Ingredients
1 teaspoon lemon zest
1 tablespoon lemon juice
1 teaspoon lime zest
1 tablespoon lime juice
2 teaspoons honey
1 teaspoon Dijon mustard
salt & pepper
5 tablespoons canola oil
2 large heads butter lettuce
¼ cup fresh tarragon leaves
Diced tomato (optional)
Diced avocado (optional)
Preparation
Whisk the lemon zest and juice, lime zest and juice, honey and mustard in a small bowl. Season to taste with salt and pepper. Whisk in the canola oil until completely emulsified.
Trim off the cores of the lettuce, discarding the tough outer leaves. Wash lettuce in a bowl of cold water. Spin or pat dry.
Place whole lettuce leaves in a large bowl along with the tarragon leaves and drizzle enough vinaigrette to coat thoroughly. Season with additional salt and pepper. Stack lettuce leaves in 4 wide salad bowls, starting each stack with the large outer leaves on the bottom and ending with the smaller leaves on top. Scatter diced tomatoes and or sliced avocado over the lettuce leaves. Drizzle with additional dressing if desired before serving.