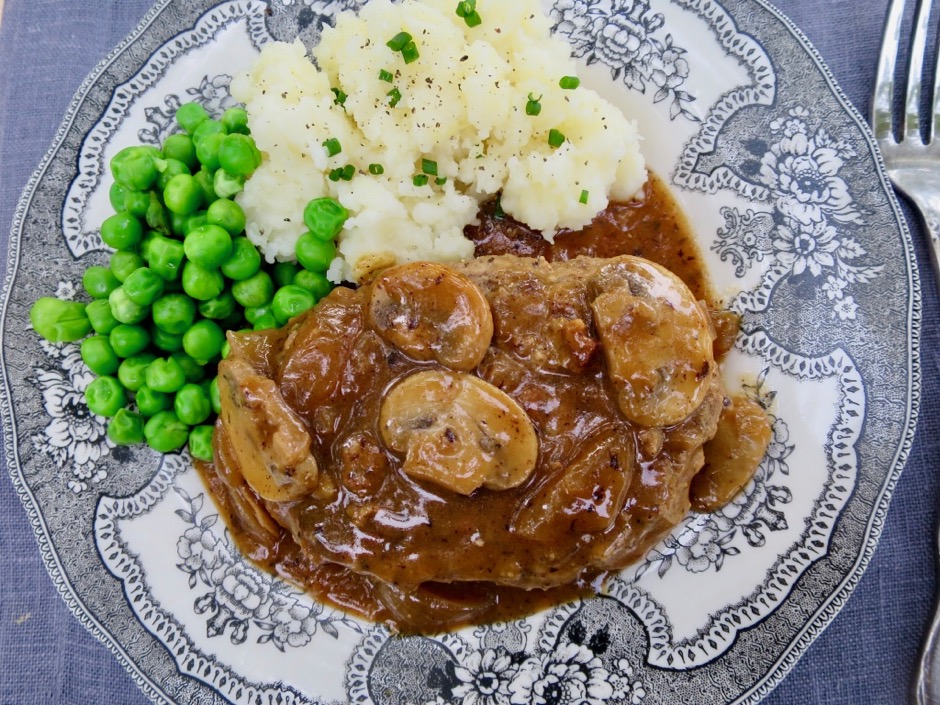 Sometimes only the classics will do, Mozart's Clarinet Concerto, Coltrane's My Favorite Things, or Salisbury Steaks. When you're in the mood for a simple, unfussy but seriously satisfying supper, there's nothing better in my mind than a classic Salisbury steak with lots of gravy.  Boil a few potatoes, mash and serve with green peas.  And, if you happen to have any leftovers, this meal heats up nicely the next day.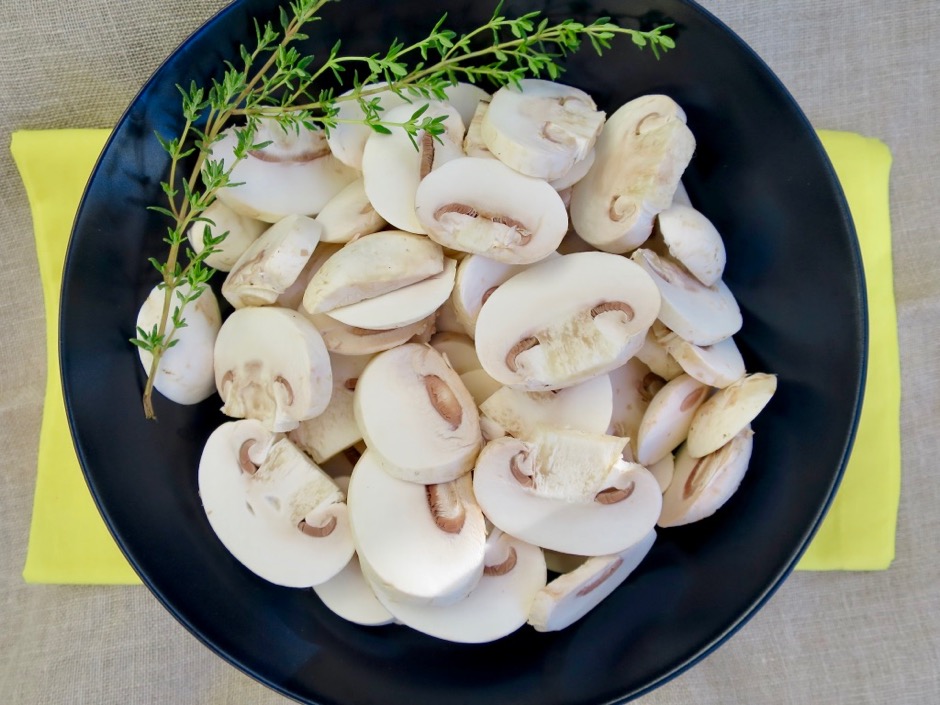 Lots of mushrooms and onions ensure the sauce is hearty and flavorful.  Sauté the mushrooms before you make the sauce.  They will be added back once the patties have been cooked.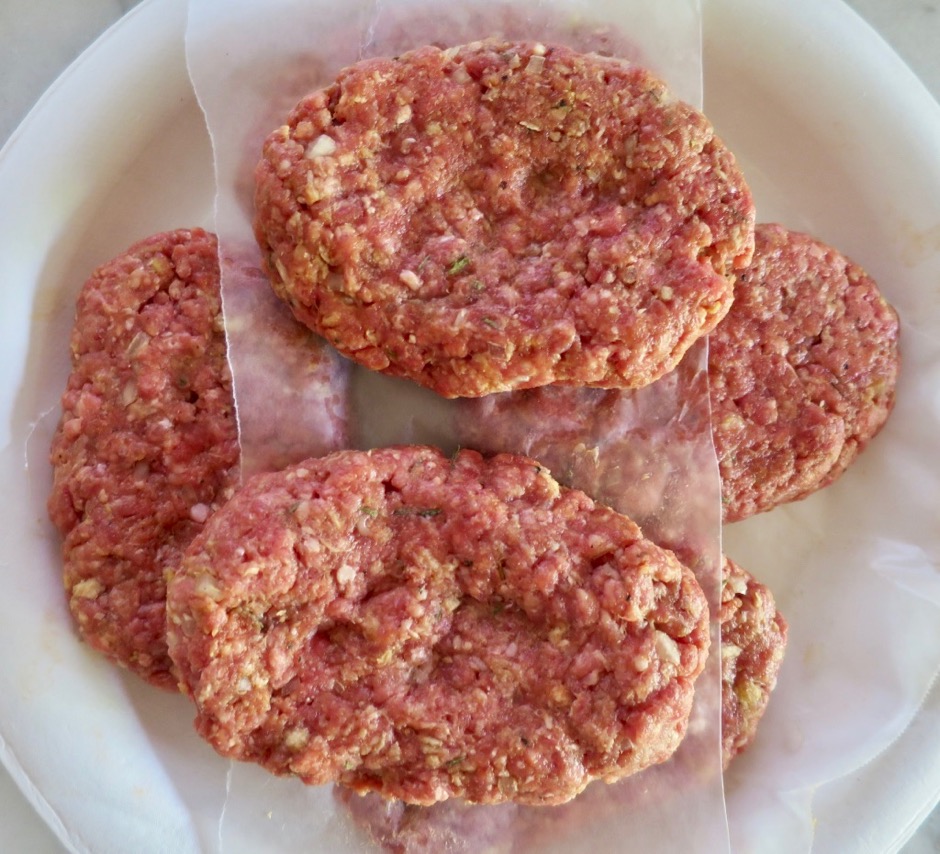 Though it may take a little extra time, I mix the ingredients using two forks.  This ensures the patties are moist and tender and never compacted or dense.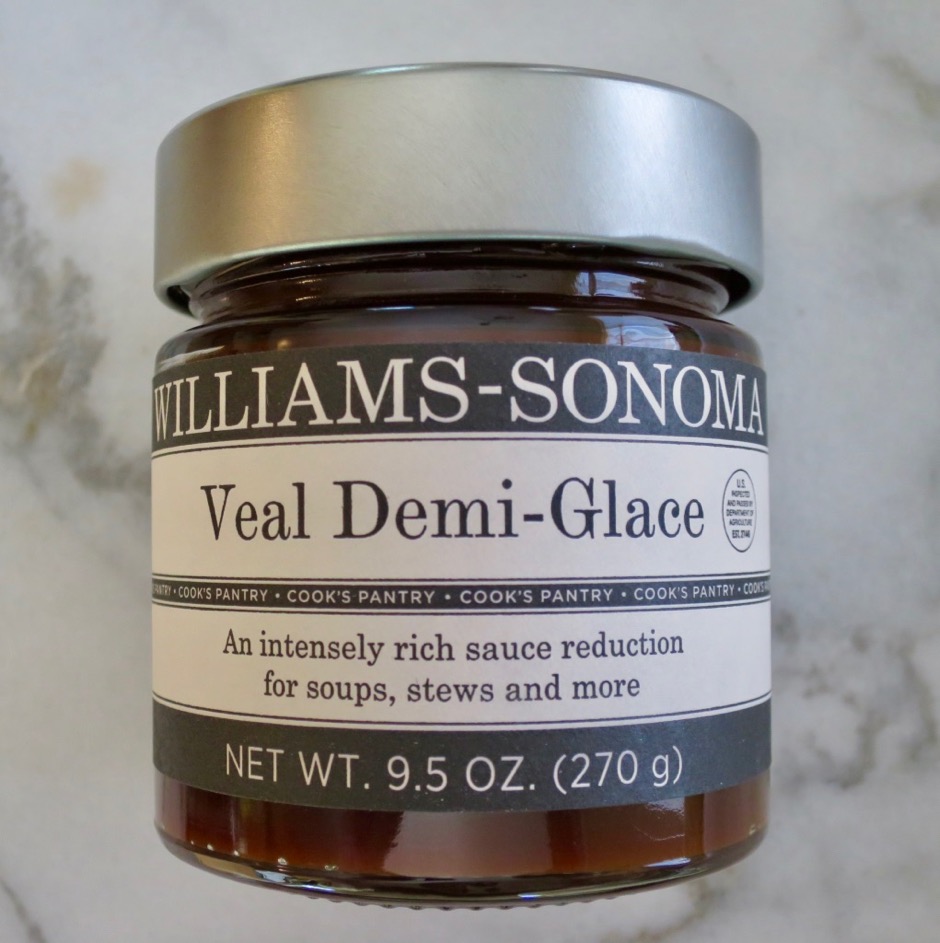 There is no such thing as too much gravy when it comes to Salisbury steaks.  The secret ingredient to making a good sauce is demi-glace.  It adds a luxurious richness to all types of brown sauces and gravies.  I always have veal demi-glace portioned out in tablespoon measurements in the freezer.  If there is one item you should splurge on, it should be demi-glace.  You won't regret it.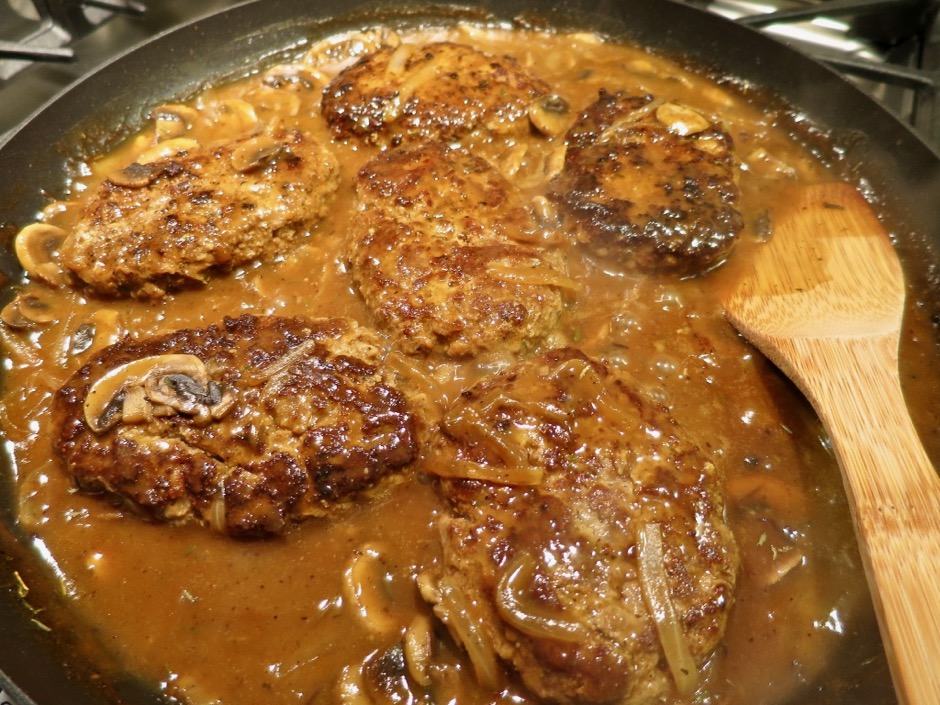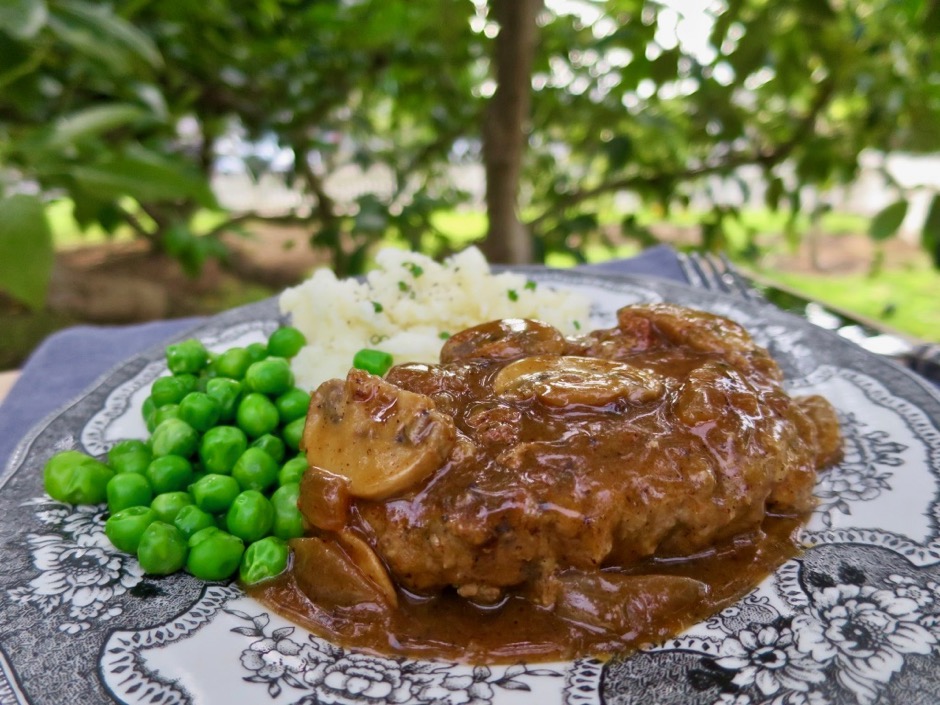 Salisbury Steaks
Ingredients
For Salisbury Steaks
½ pound ground chuck (or ground beef 80/20)
½ pound ground sirloin (or ground beef 90/10)
1 tablespoon yellow mustard
1 tablespoon tomato paste
1 tablespoon Worcestershire sauce
1 large egg
¼ cup panko
½ teaspoon garlic powder
½ teaspoon dried thyme
¼ cup minced sweet onion
1½ teaspoons kosher salt
½ teaspoon freshly ground black pepper
Buttery Sticks (dairy free) for sautéing patties (or regular butter)
For Sauce
8 ounces white mushrooms, thinly sliced
olive oil or Buttery Sticks (or regular butter) for sautéing mushrooms
1 medium onion (8 ounces) sliced into ⅓-inch strips
Buttery Sticks for sautéing onions (or regular butter)
3 tablespoons all-purpose flour
¼ teaspoon dried thyme
2 cups beef stock
1 tablespoon demi-glace whisked with 3 tablespoons warm water
½ teaspoon Worcestershire sauce
salt and pepper
Preparation
Combine the first 12 ingredients (meat through pepper) in a large bowl. Gently mix to combine all ingredients. I use two forks to mix everything together. It takes a bit longer but ensures the patties stay light (not compacted) and tender. Form mixture into 4 oval shaped patties. If you prefer smaller patties shape mixture into 6 equal portions. You may prepare the patties a few hours in advance, store covered in the refrigerator.
Meanwhile sauté mushrooms in a bit of olive oil or butter until softened. Transfer to a small bowl and set aside.
Heat a large skillet over medium heat with a tablespoon of Buttery Sticks (or butter). Place the meat patties in the pan and cook for about 4 minutes on each side, until they are just cooked through and nicely browned. Transfer patties to a plate, cover with foil and set aside while you prepare the sauce.
Reduce the heat to medium low. Wipe out the skillet and add 2 or 3 teaspoons of Buttery Sticks (or butter) and sliced onions. Cook until the onions are soft and translucent, about 10 minutes. Add thyme to pan. Sprinkle the flour over the onions and thyme stirring to coat them evenly. Cook for another minute stirring constantly. Increase the heat to medium and gradually stir in the beef stock, demi-glace mixture and Worcestershire sauce. Whisk mixture constantly so no lumps form. Return reserved mushrooms to the pan and heat sauce slightly before placing patties back in the skillet with sauce. Gently warm through before serving.