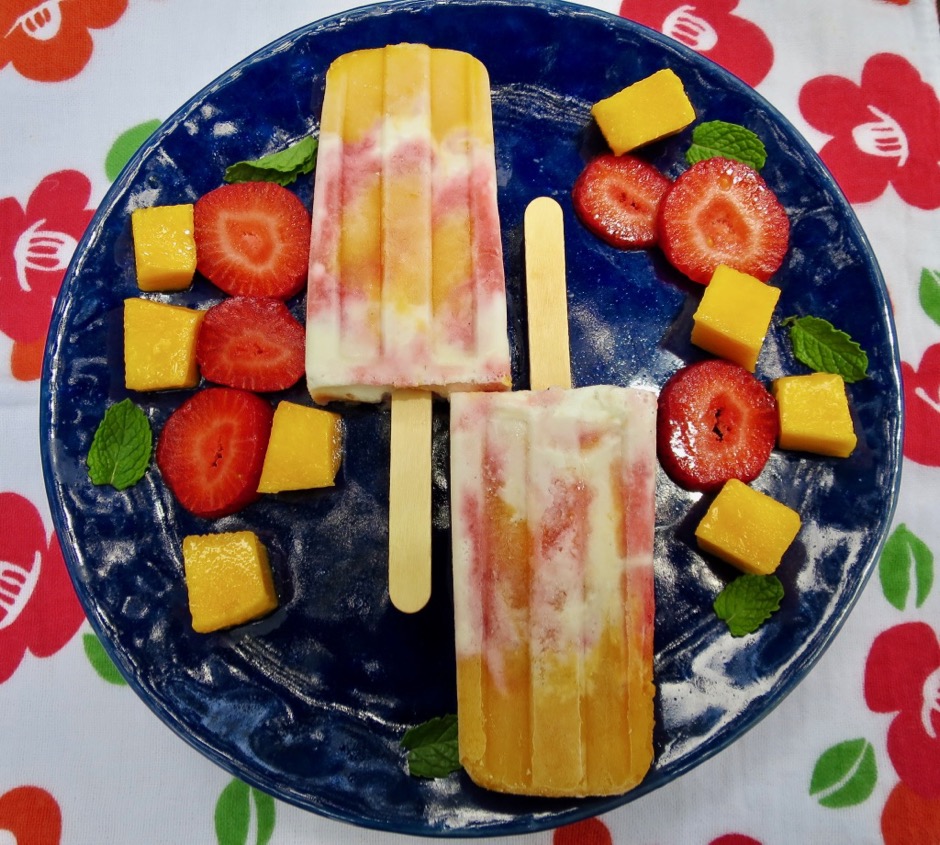 Most of us loved eating popsicles as children, a favorite summer treat. Embrace your inner child with these homemade delights. You won't regret it and neither will your children, grand children, friends, and whoever else is lucky enough to eat one of your homemade creations.  All you need for this recipe is fresh fruit and vanilla ice cream.  Since our mango trees are at their peak summer harvest now they are the major ingredient here.  Strawberries and vanilla ice cream added a beautiful color palette to the bright orange mangos.  If mangos are not available, fresh peaches would be an excellent substitution.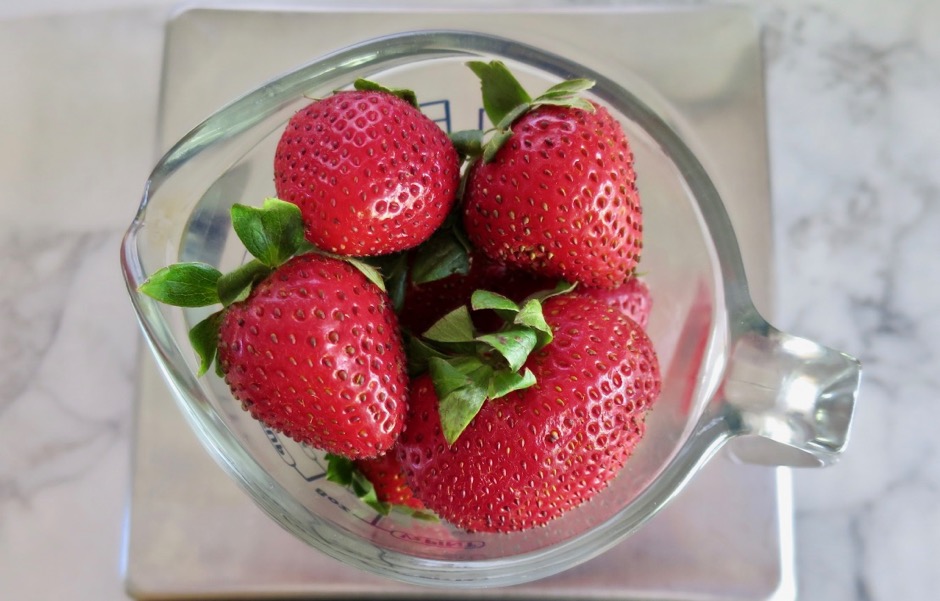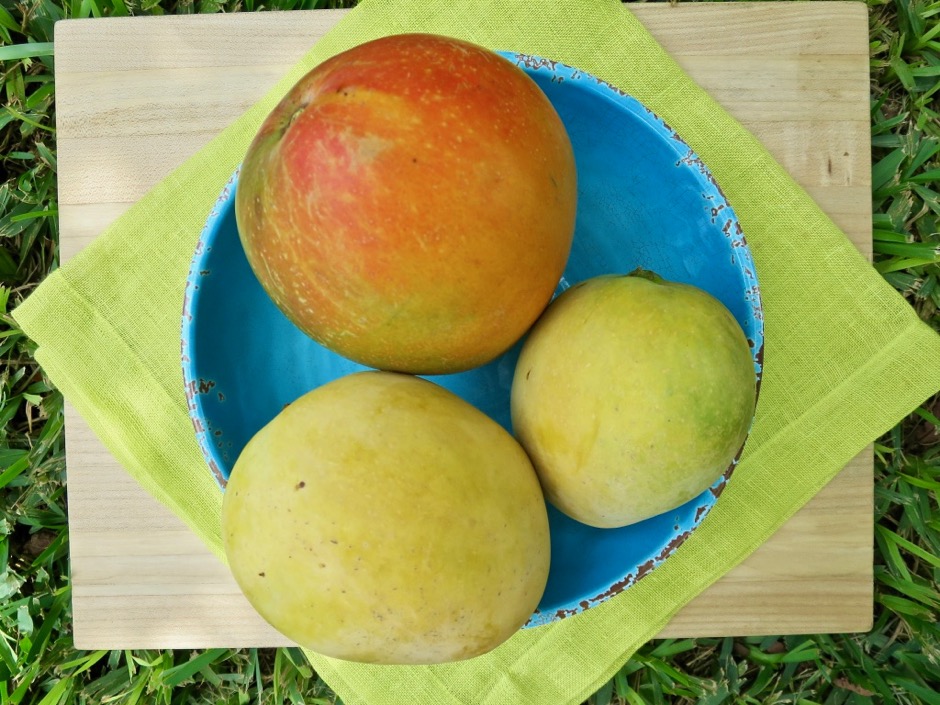 Our Pirie mango tree is 30 years old and is a heavy bearer that produces the sweetest mangos I have ever tasted.  It has a long production period of at least 6 months.  The large and beautiful Rapoza mango is delightfully smooth and sweet with a texture similar to a peach.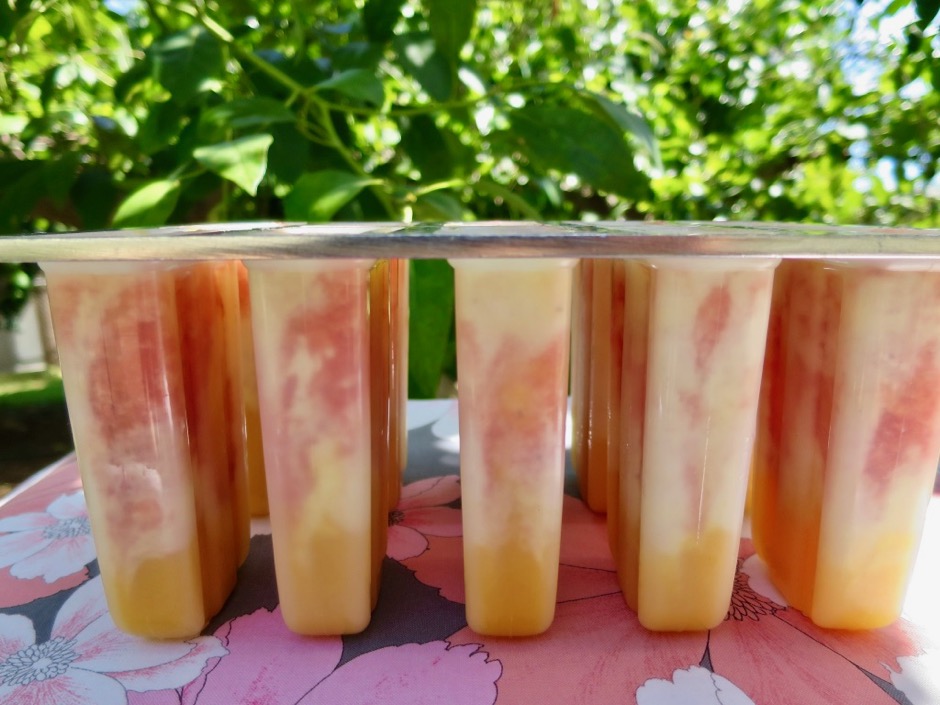 Swirl the ingredients around a bit to make beautiful popsicles that taste delicious especially on a warm summer day.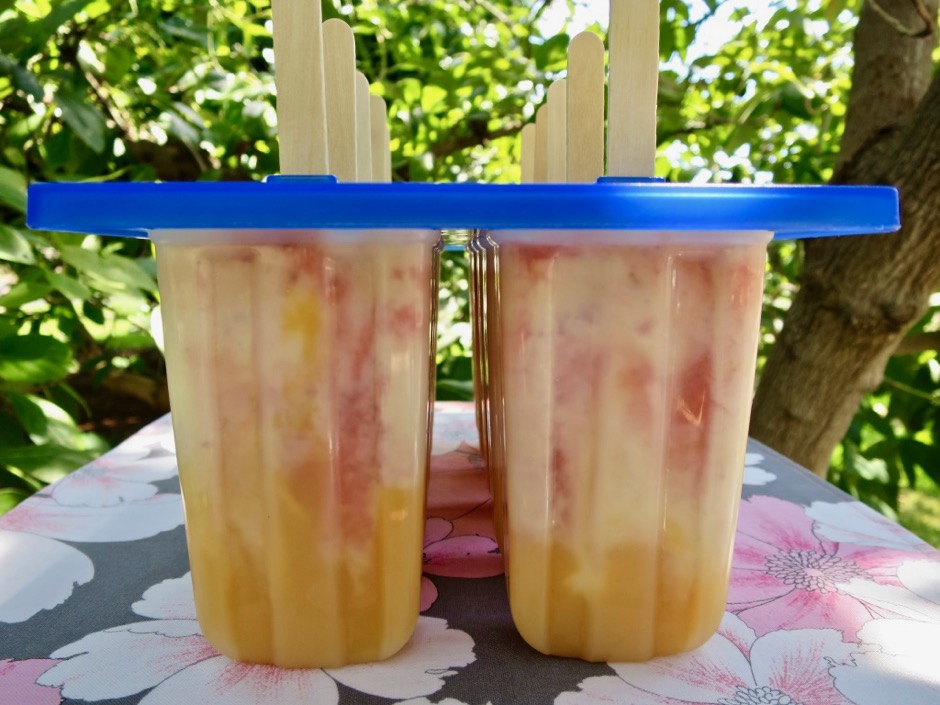 There is a myriad of popsicle molds available on-line.  I bought this inexpensive Norpro Frozen Ice Pop Maker and it works like a charm.  The popsicles are just the right size and the entire mold fits nicely in the freezer. Plus, you get 10 popsicles at a time.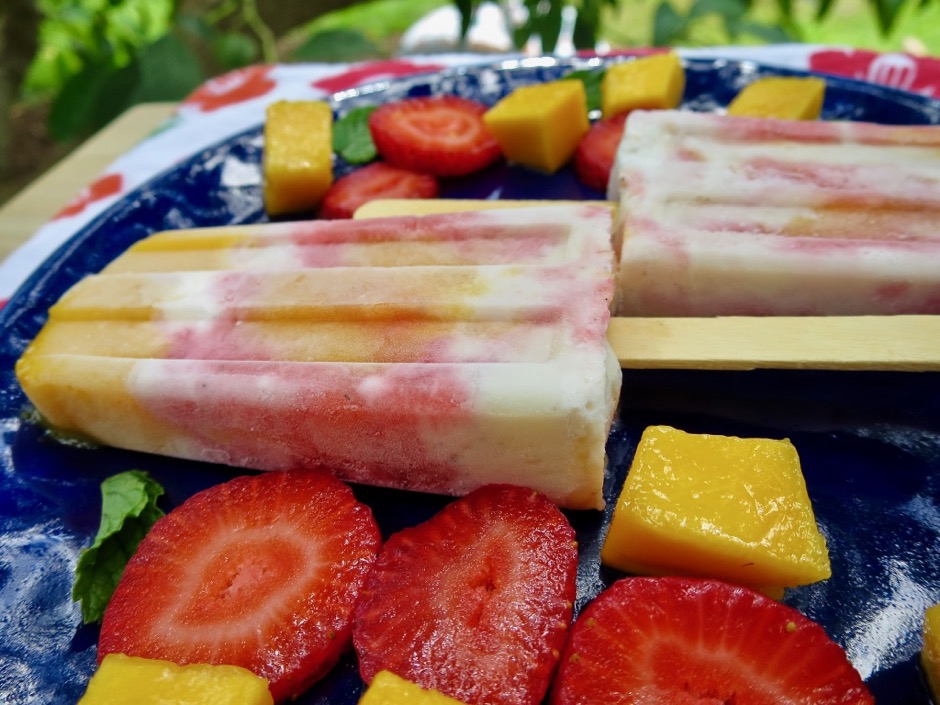 Mango Strawberry Vanilla Ice Cream Popsicles
Ingredients
6 ounces strawberries, chopped
1¾ cup (heaping) chopped mango
¼ cup + 2 tablespoons sugar
2 tablespoons lime juice
1½ cups lactose free vanilla ice cream slightly softened (or regular vanilla ice cream or non-dairy vanilla ice cream)
Preparation
Mix chopped strawberries with ¼ sugar in a small bowl. Set aside.
Using an immersion blender puree chopped mango, 2 tablespoons sugar and 1 tablespoon lime juice until mixture is smooth. Pour into a 2 cup measuring cup. You should have 1½ cups (or more) mango puree.
Rinse immersion cup and puree strawberries with remaining 1 tablespoon of lime juice. Pour into a 1 cup measuring cup. You should have 1 cup of strawberry puree.
Layer popsicle molds beginning with mango puree, followed by strawberry puree, and ice cream. Continue to layer with fruit purees and ice cream leaving ¼-inch space from the top to allow for expansion. Using a chopstick or wooden skewer, lightly swirl the mixtures together. Place lid on mold and insert sticks. Freeze at least 8 hours or overnight. Run popsicle mold under warm water for easy removal.