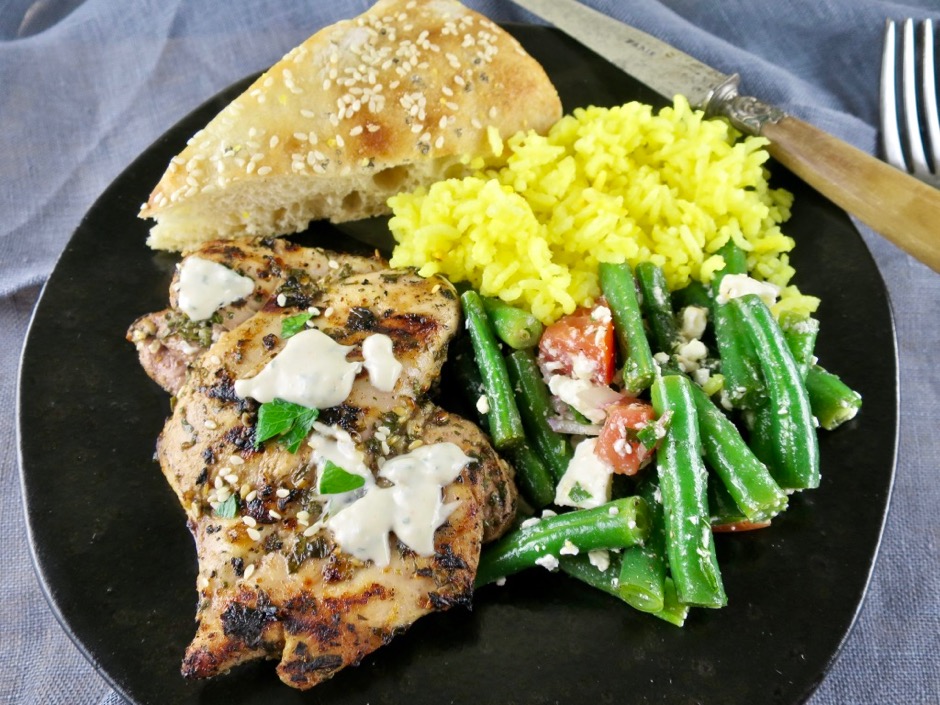 Once upon a time, I thought the only part of the chicken worthy of my attention was the breast.  However, I have since learned that there's something to be said about chicken thighs and how moist and tender they remain after cooking.  This herby, garlicky grilled chicken is a perfect example.  It doesn't hurt either, that it marinates in olive oil, lemon juice, garlic and lots of herbs for a few hours rendering it even moister.  It's a quick and delicious meal, and because the thighs are boneless, they cook quickly on high heat and that gives it a nice char and extra flavor.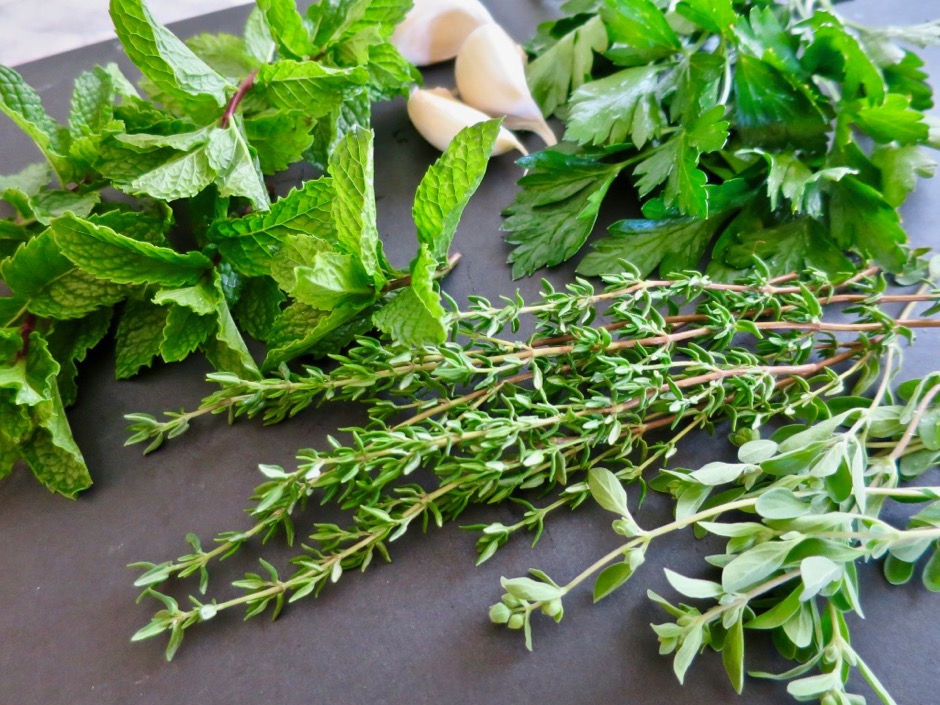 Our garden has seen tomatoes, cucumbers and peppers come and go with the seasons however the herbs are true blue.  They tolerate the hot weather we have and rarely do they get bothered by disease or pesky insects.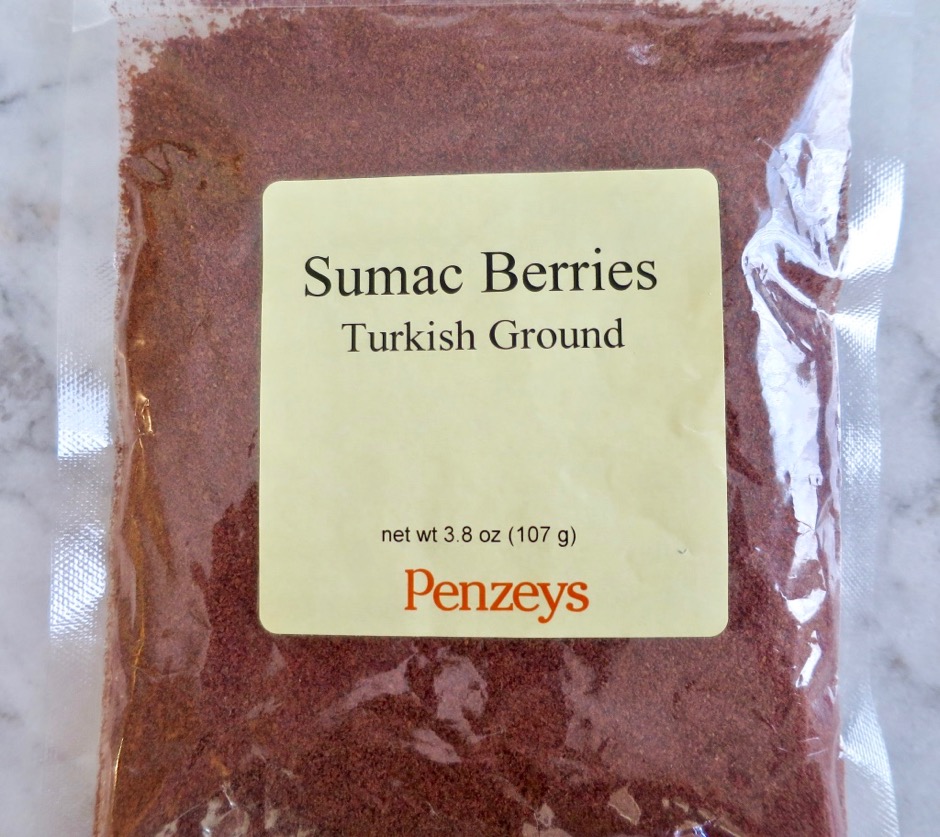 The sumac bush grows in the Middle East where the berries are dried and crushed and used in numerous dishes.  It has a lemony tart flavor that goes well in salad dressings, kabobs and rice dishes. It is a main ingredient in one of my favorite spice blends, za'atar.  I had never heard of it until a few years ago but now I see it frequently used both by chefs and home cooks.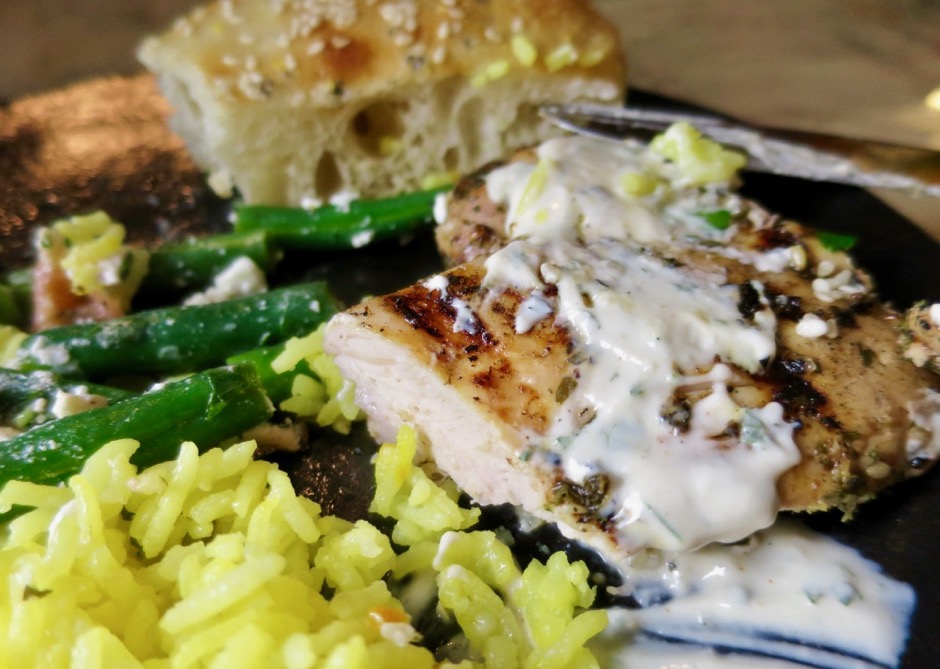 This recipe comes from Melissa Clark at the New York Times.  She serves the chicken with a yogurt sauce that adds a creamy tanginess and compliments the chicken perfectly.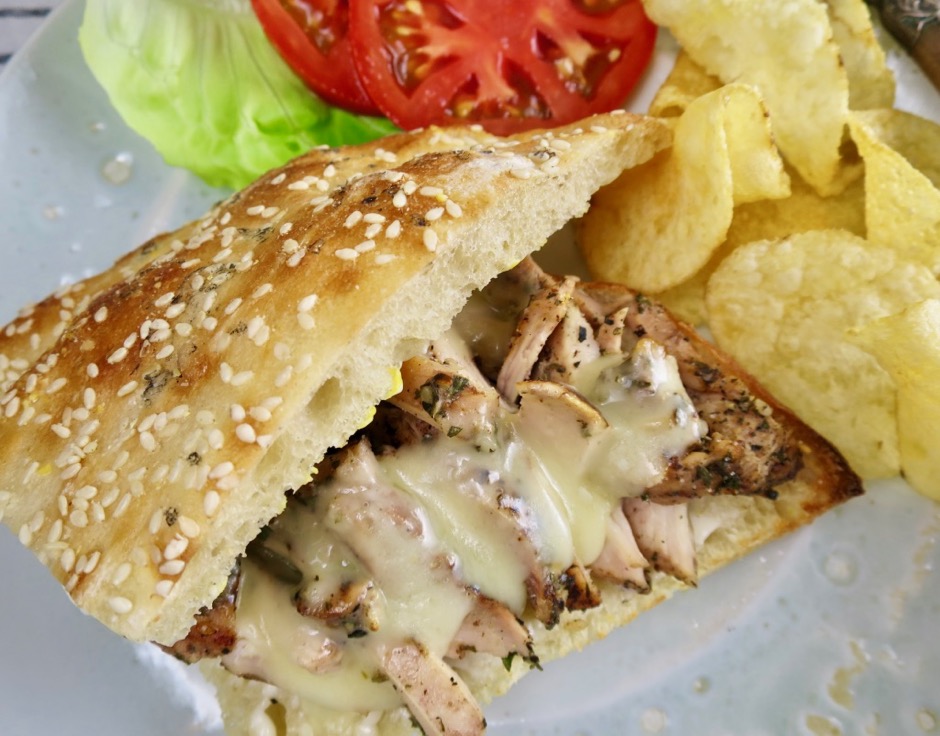 Some of the leftover chicken was sliced and used in a sandwich with a little melted cheese.  It's a good recipe to double so that you have leftovers for the next few days.  Use it in salads, stuffed in pita bread, or in sandwich as I did.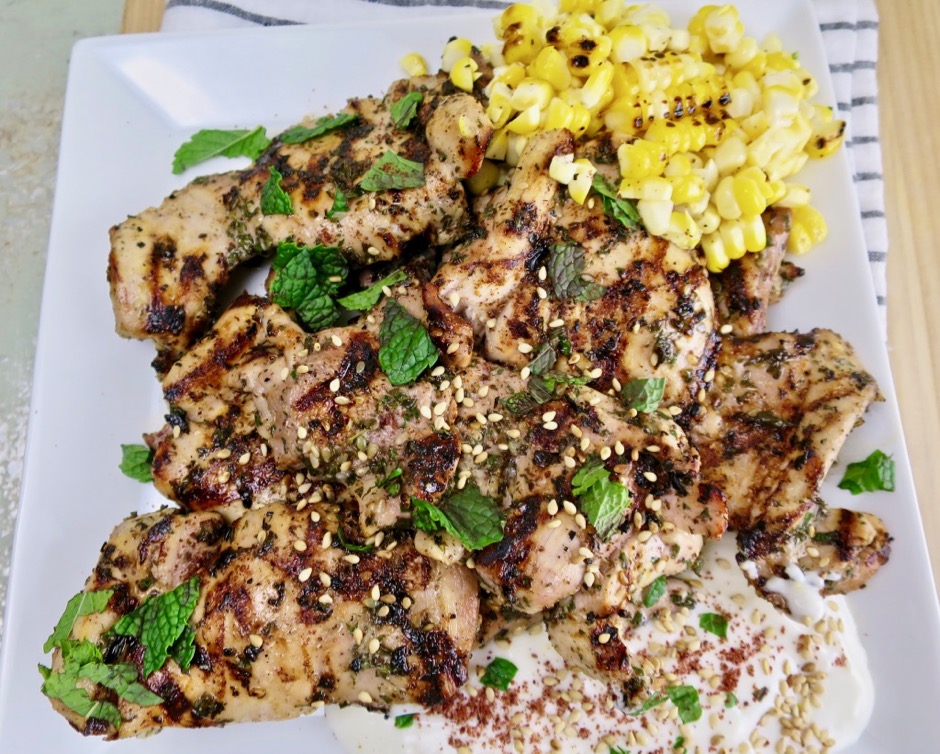 Middle Eastern Herb & Garlic Chicken
Adapted from Melissa Clark's recipe
Ingredients
6 boneless skinless chicken thighs (about 1½ - 1¾ pounds)
4 medium garlic cloves, grated on a Microplane or minced finely, divided (reserve ½ teaspoon for yogurt sauce)
juice and zest of 2 lemons (more for the marinade if the lemons are very small and if you prefer a more tangy marinade)
3 tablespoons extra virgin olive oil
2 tablespoons minced fresh parsley
2 tablespoons minced fresh mint
1 tablespoon minced fresh thyme
1 tablespoon minced fresh marjoram (or oregano)
1½ teaspoons kosher salt
1 tablespoon sesame seeds + extra for yogurt sauce
¾ teaspoon sumac (optional)
1 6 ounce container whole milk plain yogurt
Preparation
Trim chicken thighs and combine with garlic (reserve ½ teaspoon for yogurt sauce), zest and juice of 1 lemon, olive oil, parsley, mint, thyme, marjoram, salt, sesame seeds and sumac (I use a Ziploc bag). Marinate the chicken in the refrigerator for 6 - 8 hours.
Heat your grill and cook chicken over high heat until charred in spots, about 4 - 6 minutes. Flip pieces and continue grilling until just cooked through, another 4 minutes or so.
While the chicken is cooking, combine yogurt with ½ teaspoon reserved garlic, lemon zest & juice. Season to taste with salt and freshly ground pepper. Sprinkle sesame seeds over the top. Serve chicken with yogurt sauce on the side.