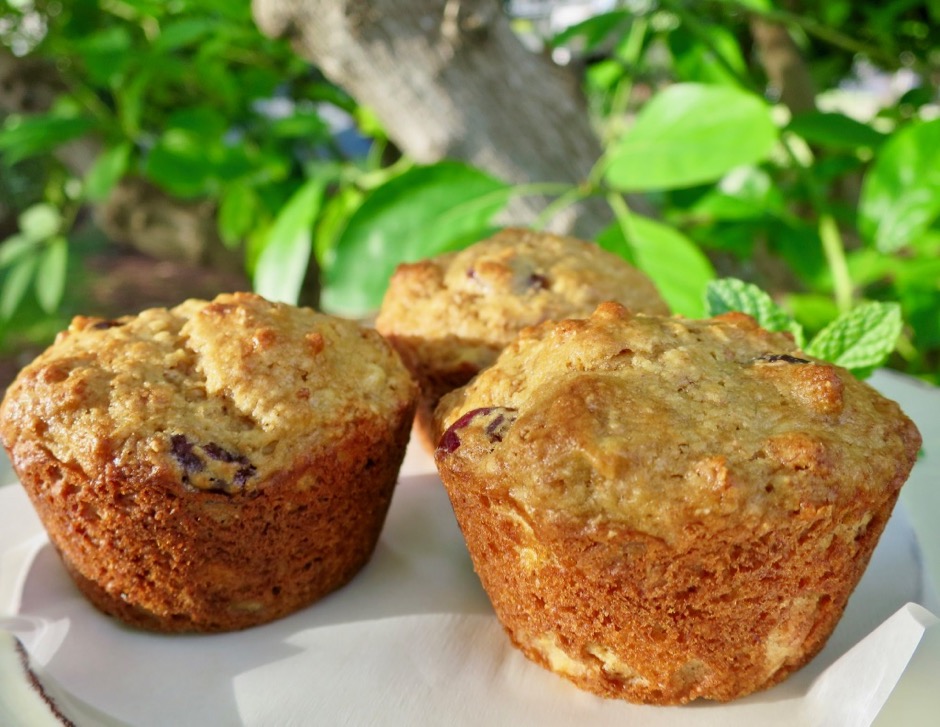 These little beauties are my favorite mid-morning snack.  They are 100% whole grain muffins that have the perfect texture and flavor.  Sometimes I add dried tart cherries to the batter but they are just as good without adding any additional ingredients.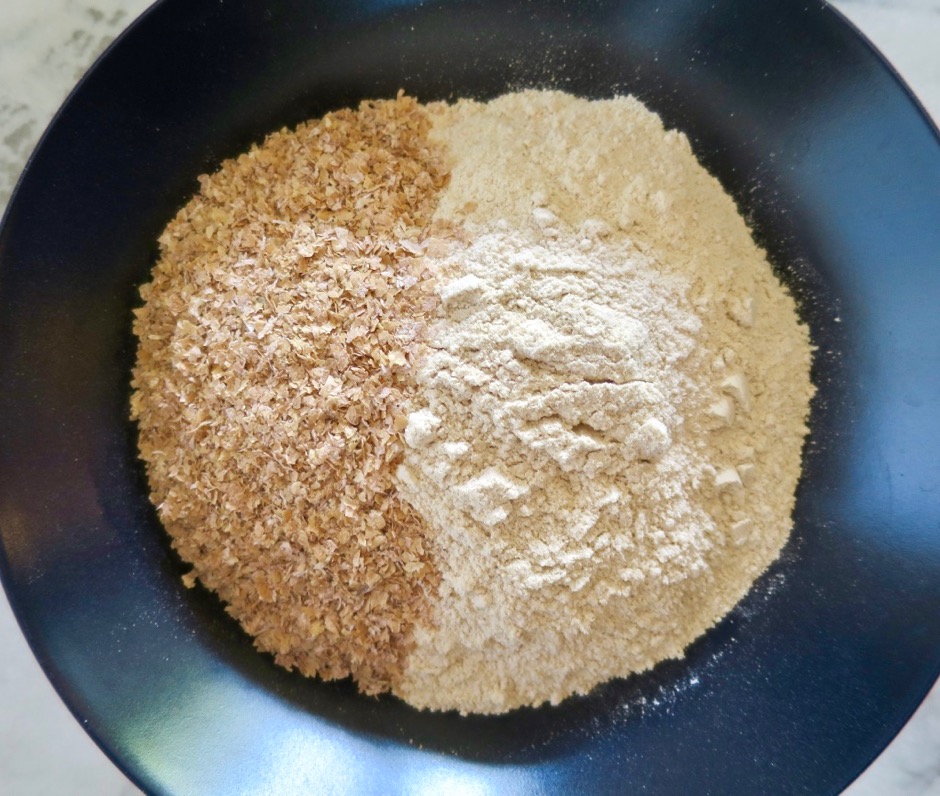 Whole wheat flour and additional wheat bran make this a very nutritious muffin.  I take one to work each day and enjoy it with my morning cup of coffee. They are low in calories, high in fiber and protein, and just plain delicious.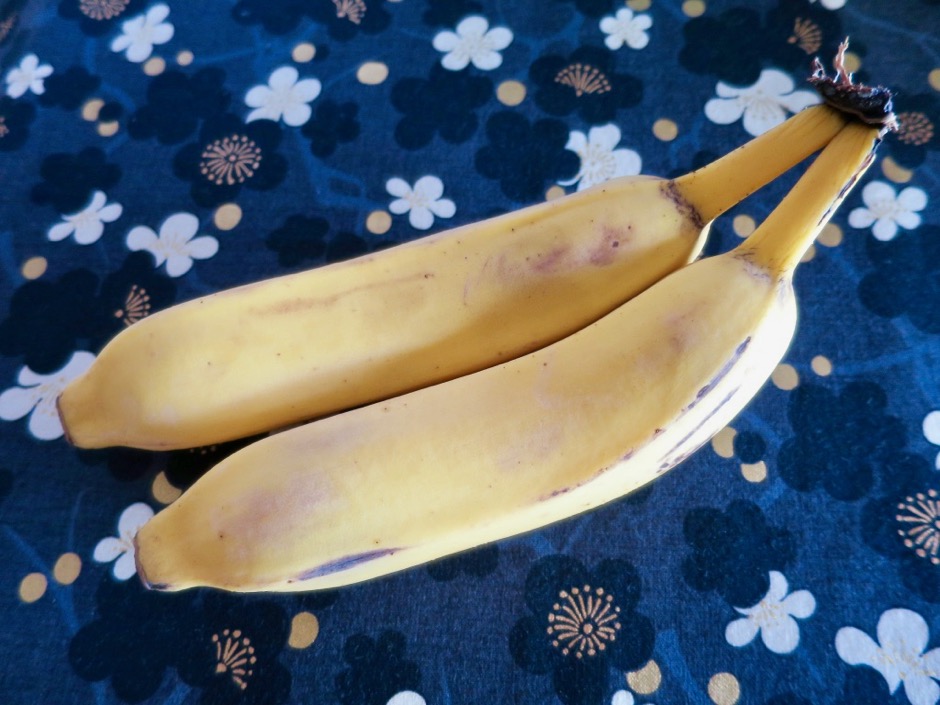 A very ripe banana helps to moisten the batter as well as improve the flavor. These are not tall domed muffins.  The batter makes just enough to fill a dozen standard 12-cup muffin pan.  Use a spoon to fill each muffin cavity 1/2 full then divide any leftover batter between the 12 cups.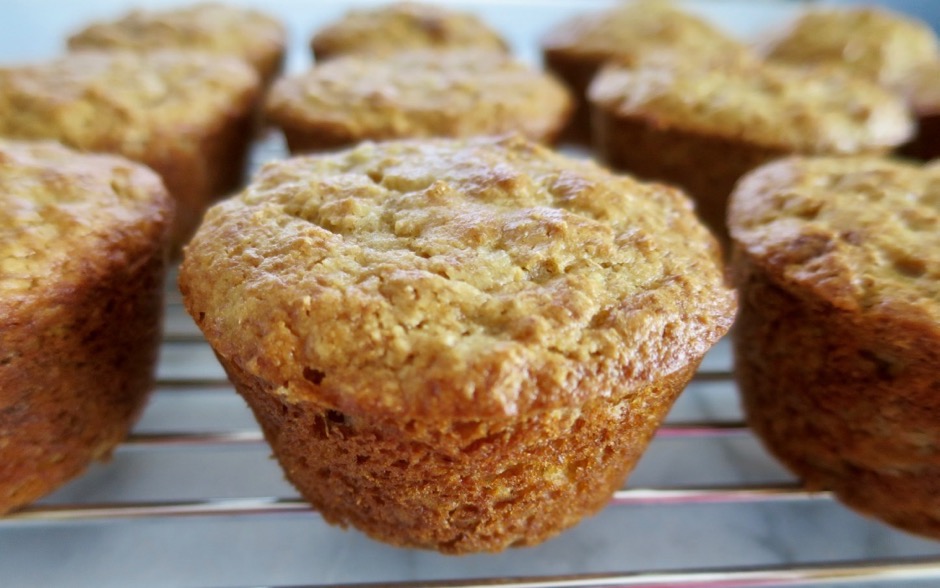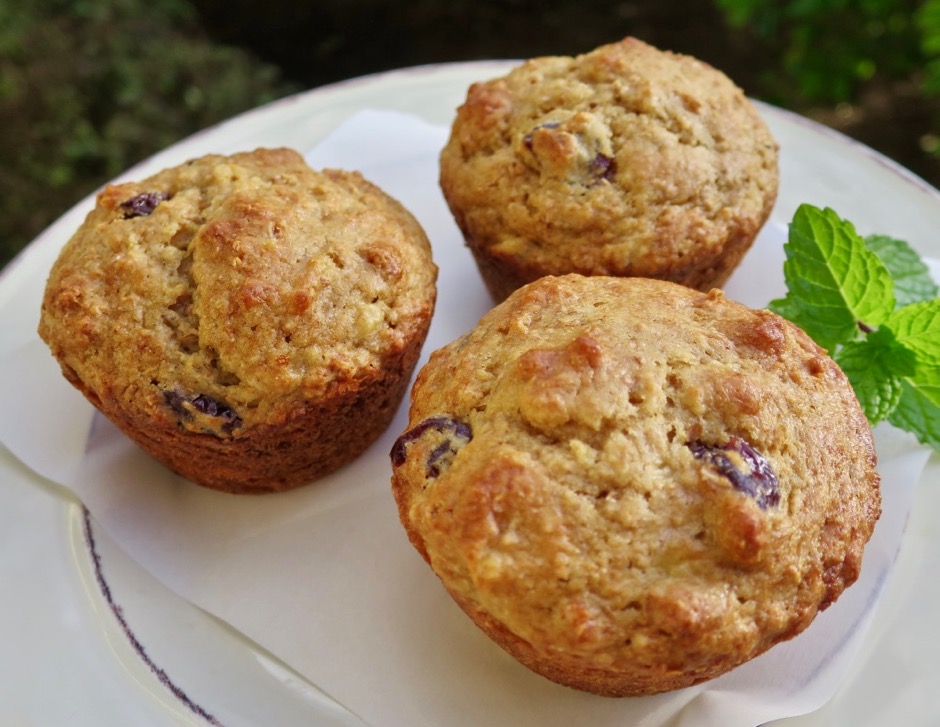 I love to split the muffins and toast them until they are nicely browned and crisp around the edges. Slather some Earth Balance Buttery Spread and homemade lilikoi jelly over the warm muffins and serve them for breakfast with cheesy scrambled eggs and bacon.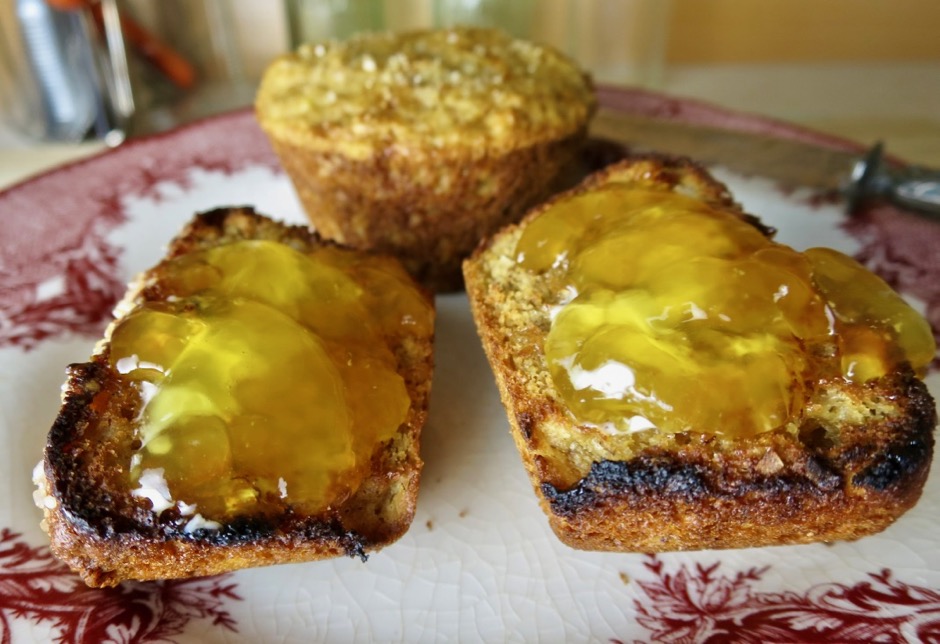 Whole Grain Muffins
Adapted from Cooking Light
Ingredients
6 ounces white whole-wheat flour (about 1⅓ cups)
¼ cup wheat bran
1 teaspoon baking powder
1 teaspoon baking soda
½ scant teaspoon kosher salt
2 tablespoons Earth Balance Buttery Sticks, melted
¾ cup plain 2% lactose free yogurt
¼ cup lactose free sour cream
½ cup packed light brown sugar
1 teaspoon vanilla extract
1 large ripe banana, mashed (1/2 cup)
1 large egg
½ cup coarsely chopped dried tart cherries, optional
Preparation
Preheat oven to 375 degrees. Lightly butter the cups of a 12-cup muffin pan (I use a non-stick pan lightly buttered)
Weigh or lightly spoon flour into dry measuring cups; level with a knife.
Combine flour, wheat bran, baking powder, baking soda, and kosher salt in a large bowl. Stir with a whisk to combine ingredients.
Combine 2 tablespoons melted Buttery Sticks, yogurt, sour cream, sugar, vanilla, banana, and egg in a bowl. Add yogurt mixture to flour mixture, stirring just until combined. Divide the batter evenly among 12 muffin cups (fill each cup ½ full then divide the remaining batter between the 12 cups)
Bake for 15 minutes or until a wooden toothpick inserted in the center comes out clean. Cool in pan for 5 minutes. Remove from pan and cool completely on a wire rack.