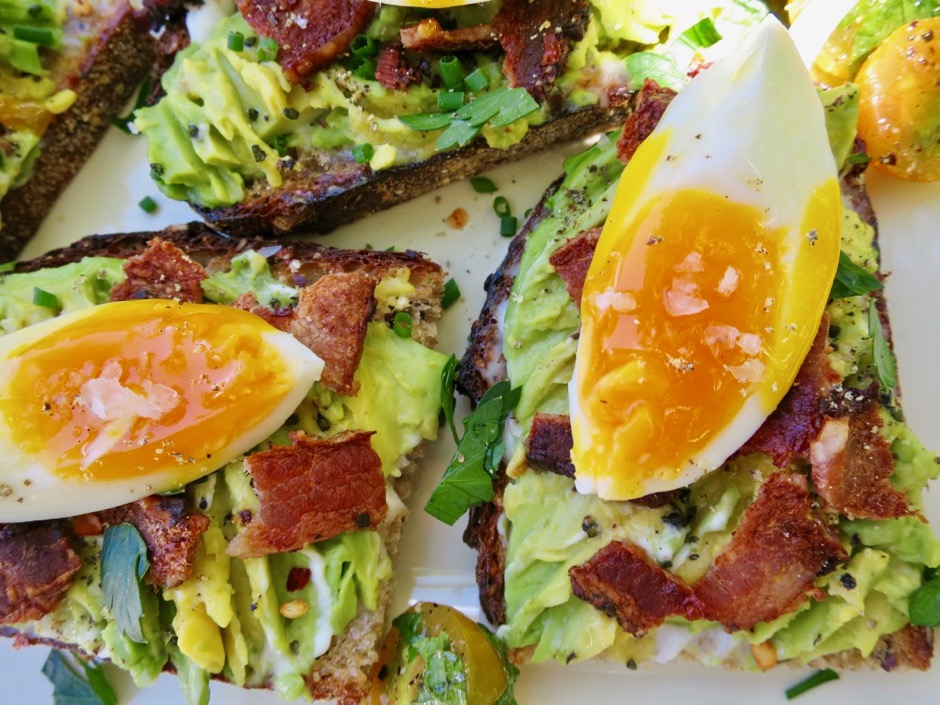 Before the last of our avocados disappeared for the season, I decided to make a quick lunch using the creamy and rich Green Gold fruit.  Nothing could be easier and more satisfying than avocado toast.  All you need is good bread, an avocado and salt and pepper.  And maybe a dash of hot sauce too.  But if you want to take it up just a notch, scatter some crispy bacon over the avocado and top it off with a jammy egg.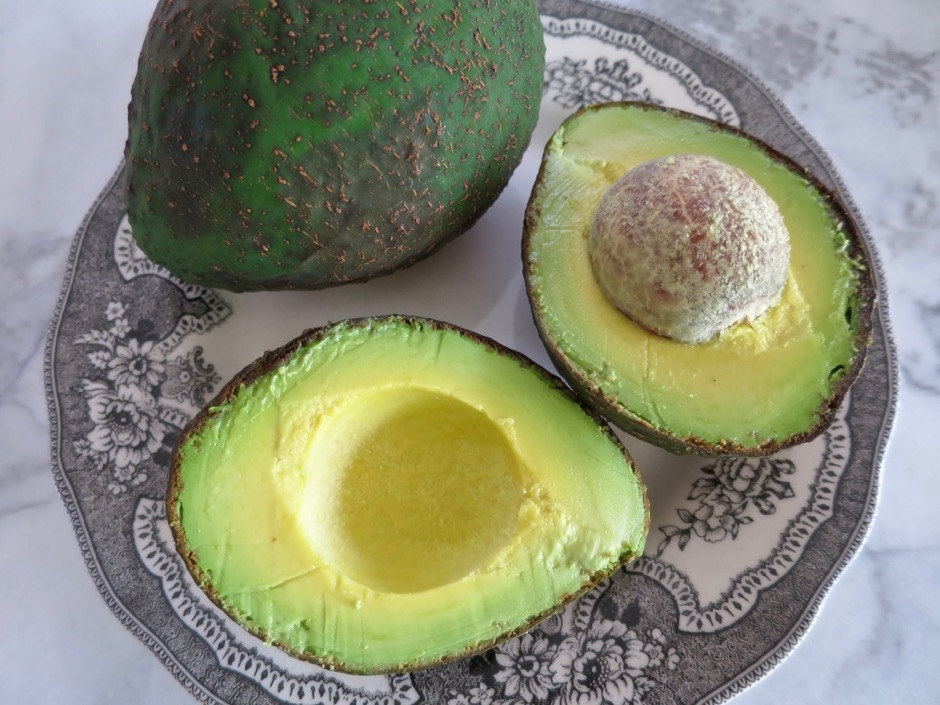 We have two varieties of avocados in our garden, both of which are winter bearing.  The Sharwil is very popular here in Hawaii. It produces beautiful fruit, rich and creamy with small seeds.  The Green Gold's flesh is dense, rich and creamy, perfect for guacamole and avocado toast. I love both of our trees however, the Green Gold is a bit more dependable in producing a large crop each year.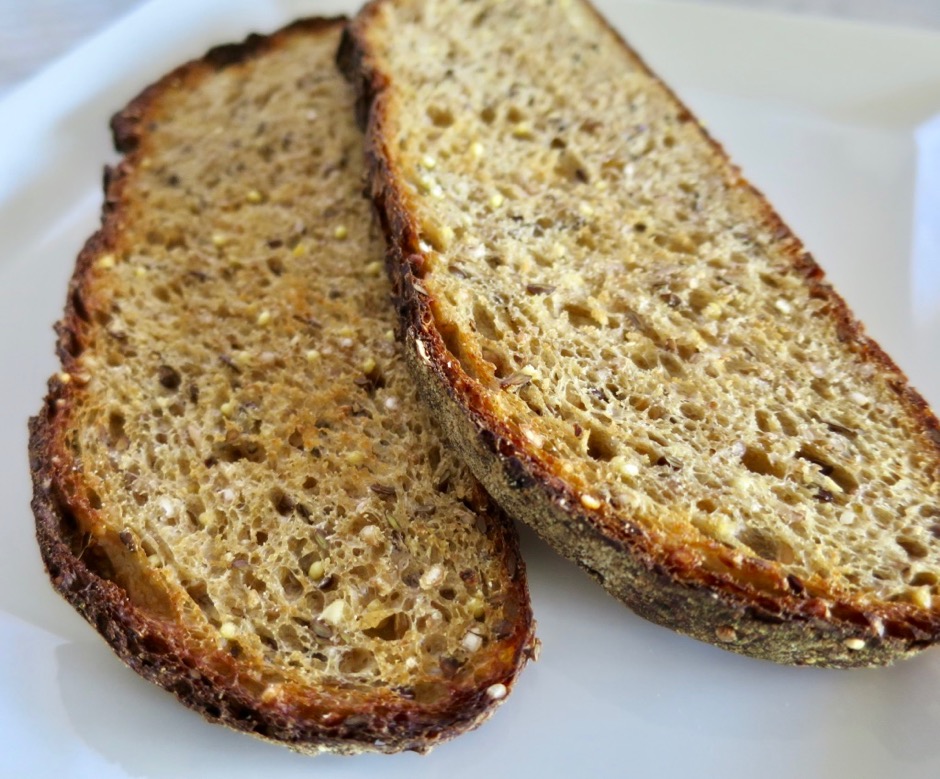 John makes 9-grain bread that is perfect for avocado toast.  It's hearty and full of flavor from all of the grains that go into the bread.  Whatever bread you use for avocado toast, make sure that it has structure and is not the airy, flavorless type you might find on some supermarket shelves.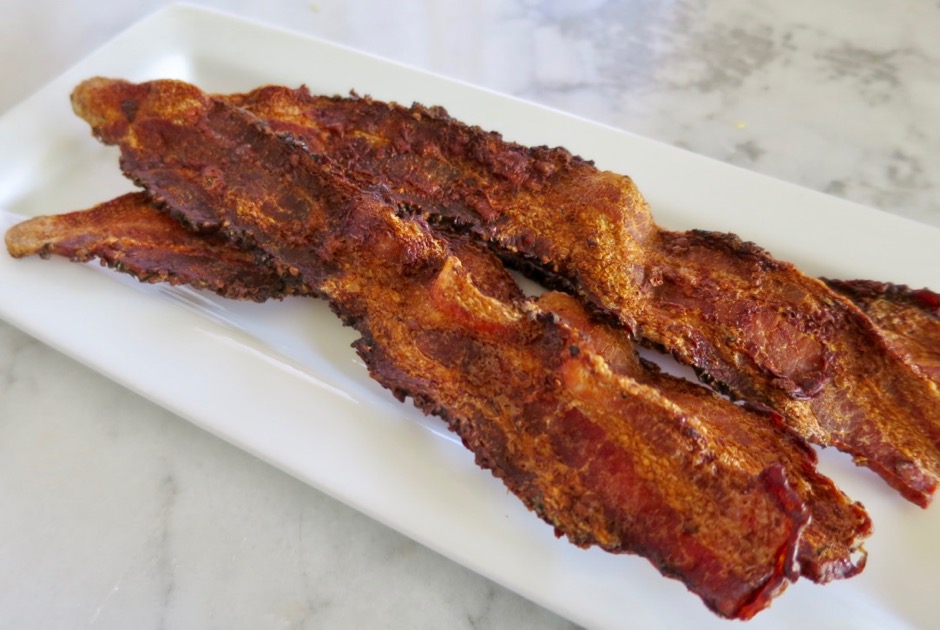 One of the best supermarket brands of bacon is Daily's. Use the best bacon that you can find.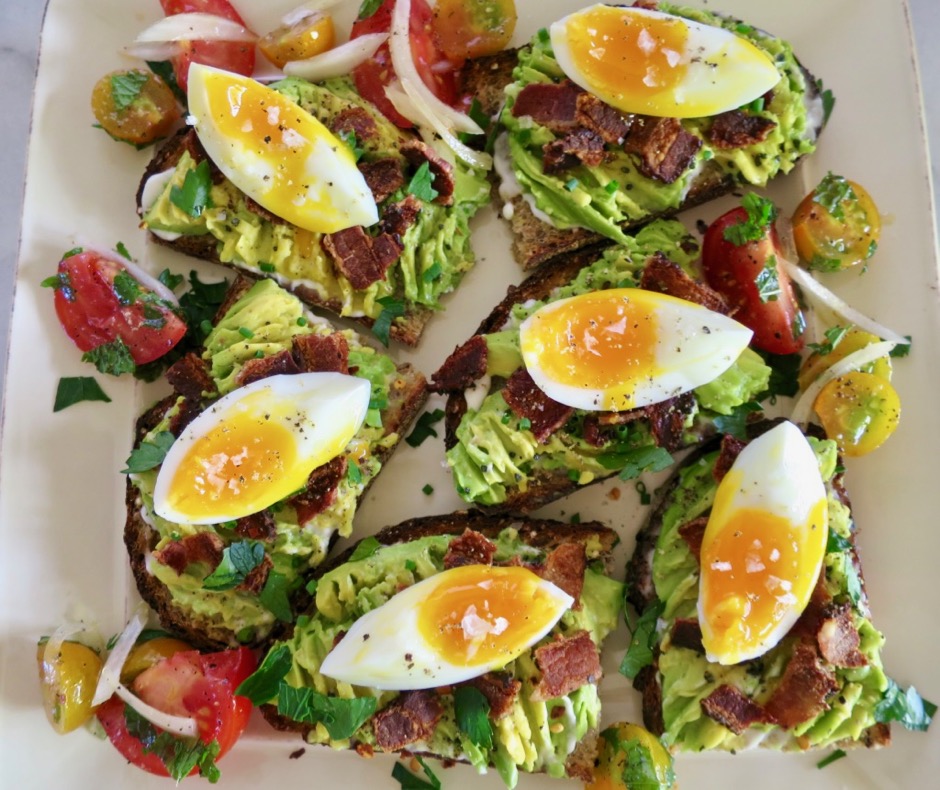 Avocado Toast with Bacon & Egg
Ingredients
2 large eggs
2 - 4 pieces of good bread, toasted
1 tablespoon of your favorite mayonnaise
1 medium avocado, thinly sliced
2 - 4 pieces of crispy bacon, broken into bite-sized pieces
chives and Italian parsley, chopped
Preparation
Cook the eggs: Bring ½-inch of water to a boil over medium high heat in a small pot (one with a tight fitting lid). Using tongs, gently lower eggs into the water and cover the pot. Adjust heat to maintain a gentle boil. Set a timer and cook the eggs for 6 minutes and 30 seconds. Remove the eggs from the pot and run under cool water to stop the cooking (or place in an ice bath for a minute or two). Peel the eggs and set aside.
Spread mayonnaise on the toasted bread. Place avocado slices on the bread and mash lightly with a fork. Season with a little coarse salt and black pepper. Scatter bacon pieces over the mashed avocado. Slice each egg into even pieces, enough for each avocado toast. Season with coarse salt and pepper. Scatter chives and parsley over the top.