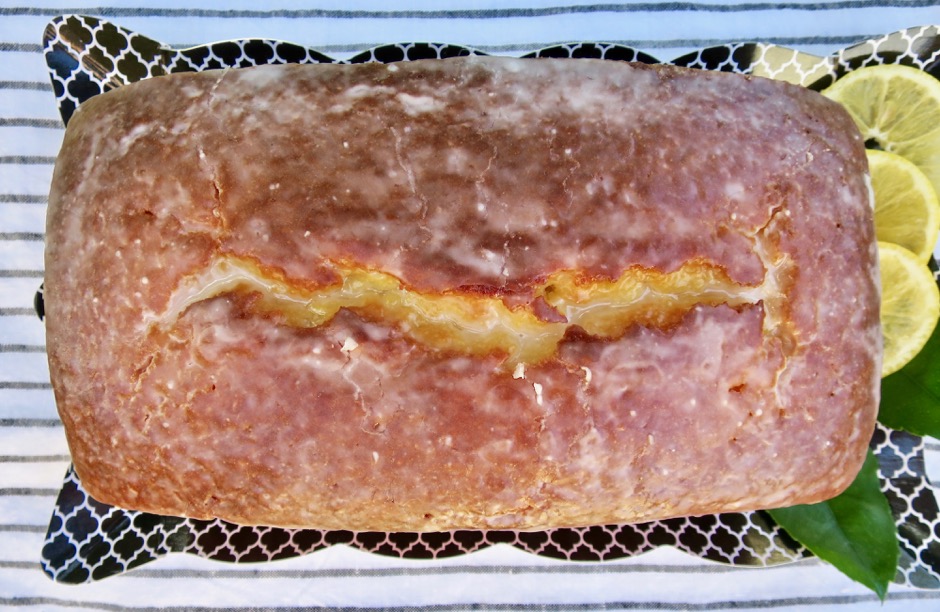 Whenever I spot a recipe by Ina Garten (she hosted one of my favorite food shows) that sparks my interest, I know that I'm in for a treat.  You can always count on Ina for foolproof recipes that taste delicious.  I discovered her lemony infused cake right when our little tree was full of ripe lemons.  The timing was perfect.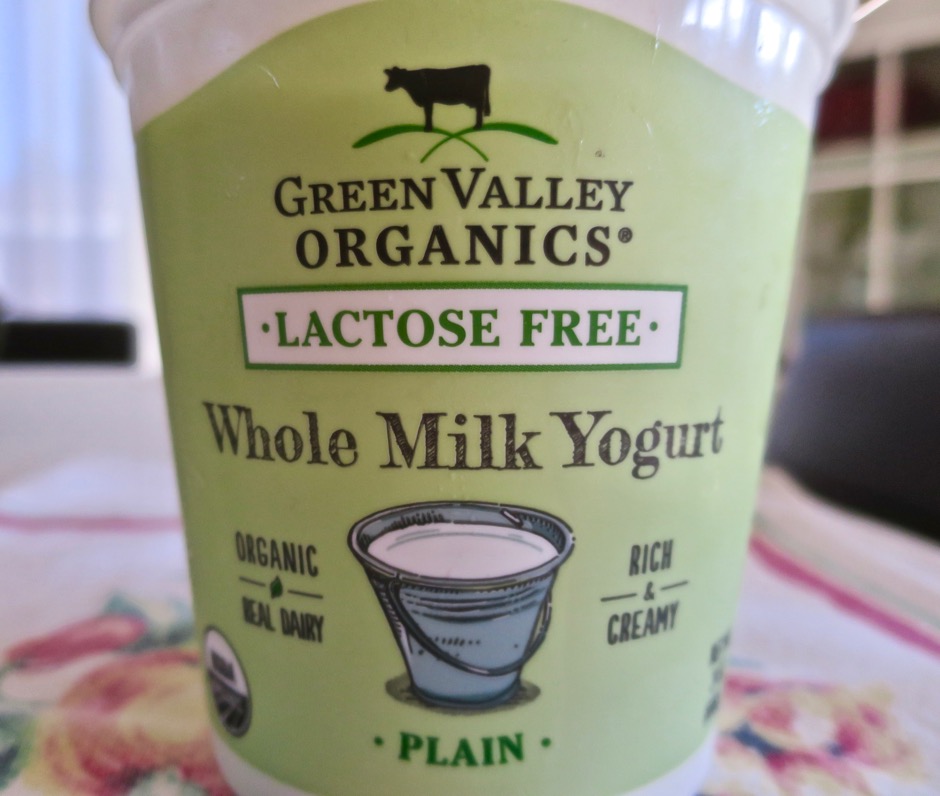 Lucky for me and all of you who are lactose intolerant. There are really great products available to us in the markets these days.  Green Valley makes high quality yogurt, sour cream, butter and cream cheese that are lactose free.
Our little lemon tree produced so many large, juicy fruits this year.  It was a bit stressful to see so many lemons hanging from the tree's lanky branches.  We removed some of the green fruit so that the tree wouldn't topple over.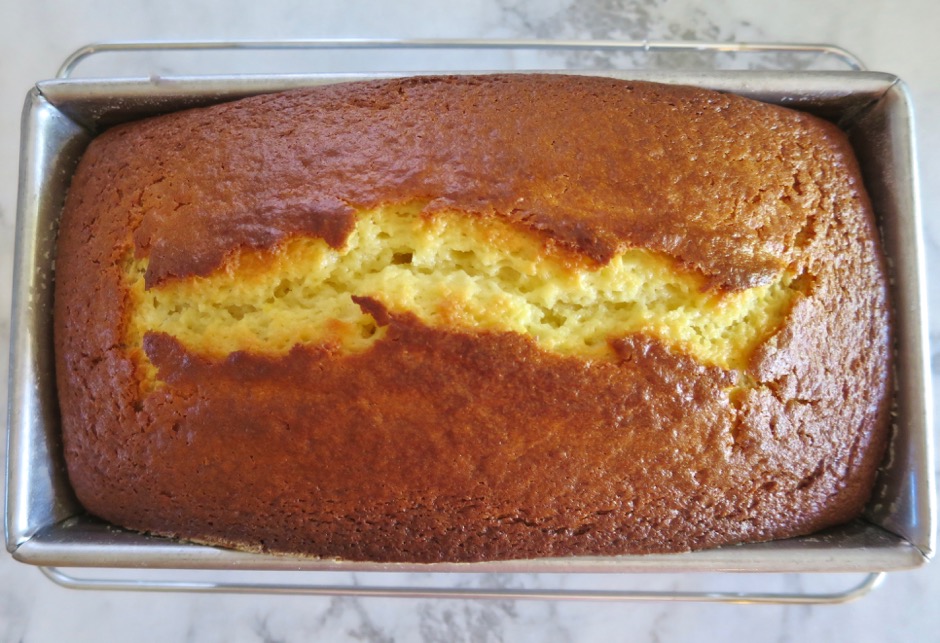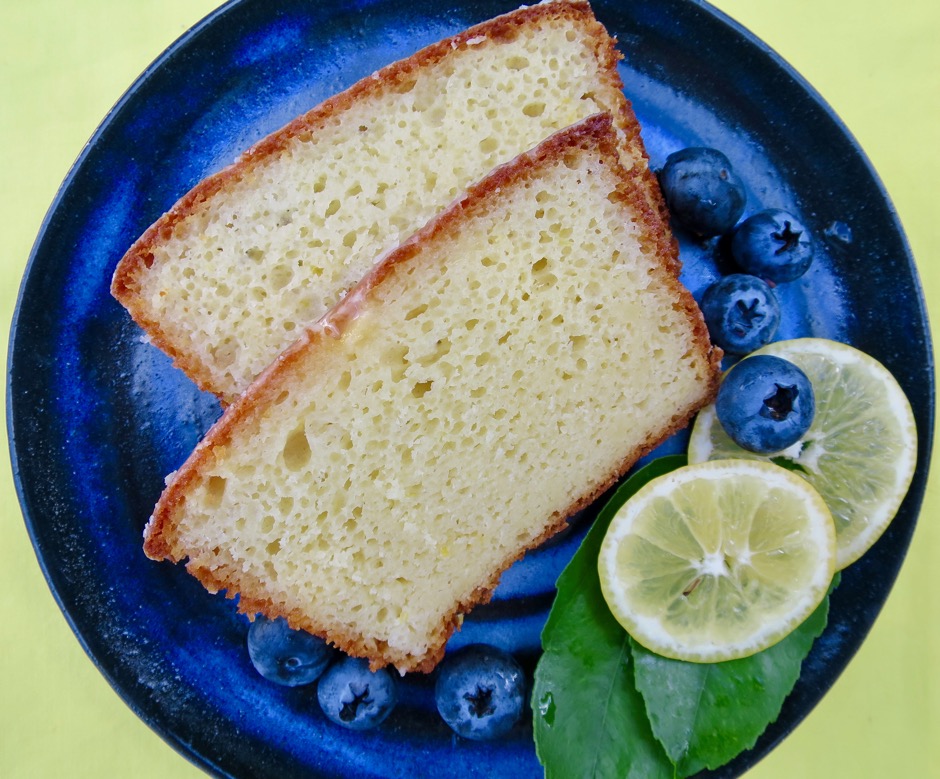 This is a moist, spongy, lemony cake. It's delicious.  I was planning to freeze part of it for later, but I decided to take it to work where we all enjoyed it with our morning coffee.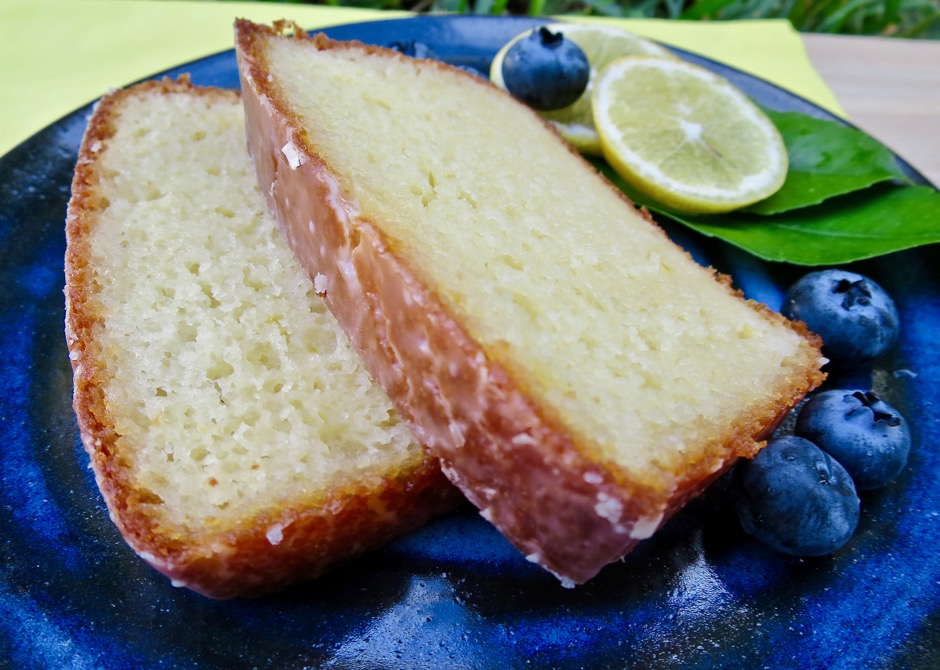 Ina's Lemon Yogurt Cake
Adapted from Ina Garten's recipe
Ingredients
1½ cups all-purpose flour
2 teaspoons baking powder
½ teaspoon kosher salt
1 cup lactose free plain whole milk yogurt (or regular yogurt)
1⅓ cups sugar, divided
3 extra-large eggs
2 teaspoons grated lemon zest
½ teaspoon vanilla extract
½ cup canola oil
⅓ cup freshly squeezed lemon juice
For the glaze:
1 cup confectioners' sugar
2 tablespoons freshly squeezed lemon juice
Preparation
Preheat the oven to 350 degrees. Grease an 8½ by 4½-inch loaf pan. Line the bottom with parchment paper. Grease and flour the pan.
Sift together the flour, baking powder, and salt into a small bowl. In another bowl, whisk together the yogurt, 1 cup sugar, the eggs, lemon zest, and vanilla. Slowly whisk the dry ingredients into the wet ingredients. With a rubber spatula, fold the canola oil into the batter making sure it is well incorporated. Pour the batter into the prepared pan and bake for about 50 - 55 minutes, or until a cake tester placed in the center of the loaf comes out clean.
Meanwhile, heat the ⅓ cup of lemon juice and remaining ⅓ cup of sugar in a small pan until the sugar dissolves and the mixture is clear. Set aside.
When the cake is done, allow it to cool in the pan for 10 minutes. Carefully remove the cake from the pan and place on a baking rack over a sheet pan. While the cake is still warm, slowly pour the lemon-sugar mixture over the cake and allow it to soak in. Let the cake cool on the rack.
For the glaze, combine the confectioners' sugar and lemon juice and pour over the cake. Slice the cake and serve alone or with fresh berries on the side.