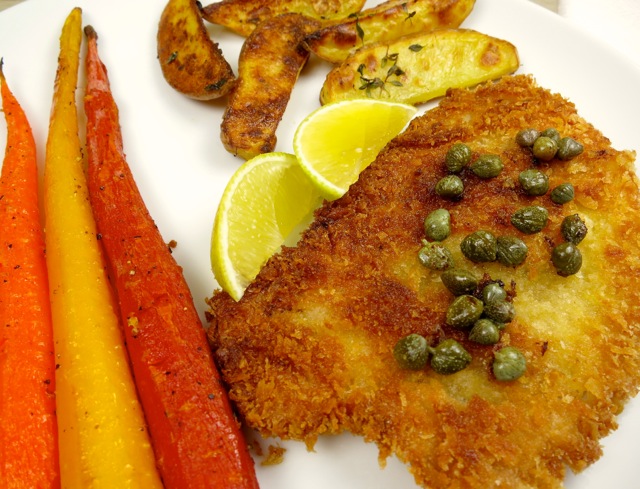 There is something irresistible about crispy fried food.  This delicious pork cutlet is no exception. It can be made with chicken breast, pork loin, or better yet, pork tenderloin.  Japanese dishes like tonkatsu and chicken katsu are prepared nearly the same way, except this pork schnitzel includes a bit of sour cream mixed in with the egg wash.  After making this version, I will never leave out the sour cream again.  It adds a richness to the egg mixture which contributes to the wonderful crispy exterior. Scrumptious!
If you prefer to use chicken, pound it into thin cutlets and follow the same procedure.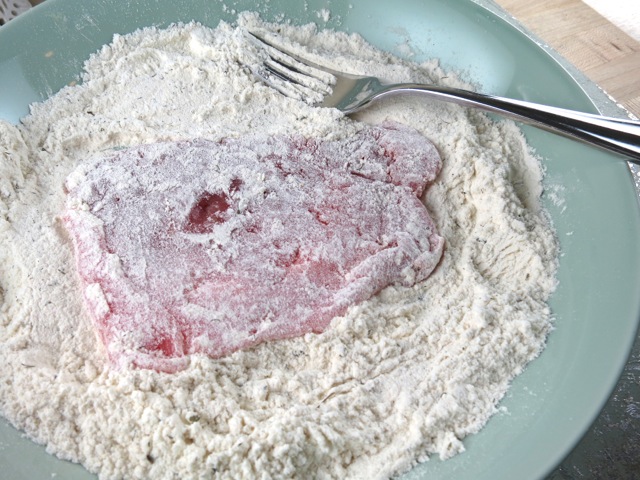 Season the pork with kosher salt and freshly ground black pepper, dip into the flour mixture followed by the egg and sour cream mixture.  Lastly, dip into the panko bread crumb mixture.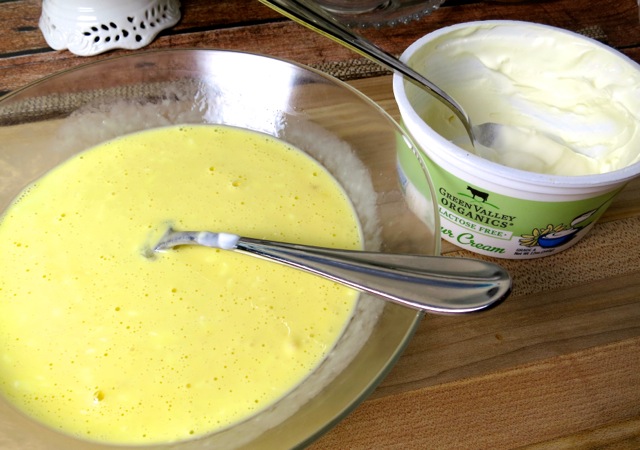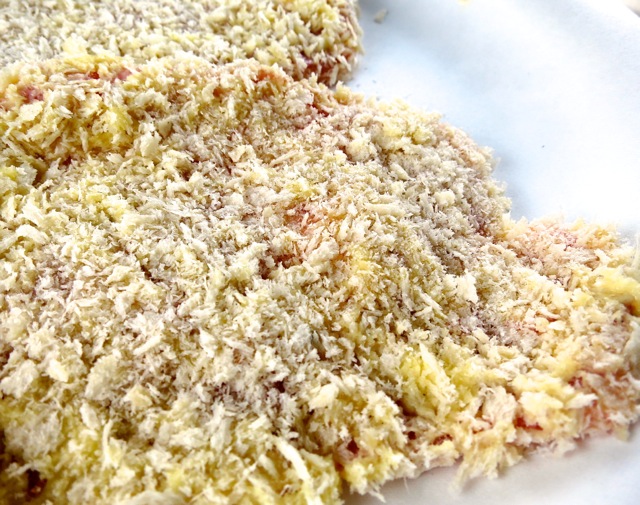 Ah! Beautifully breaded pork cutlets.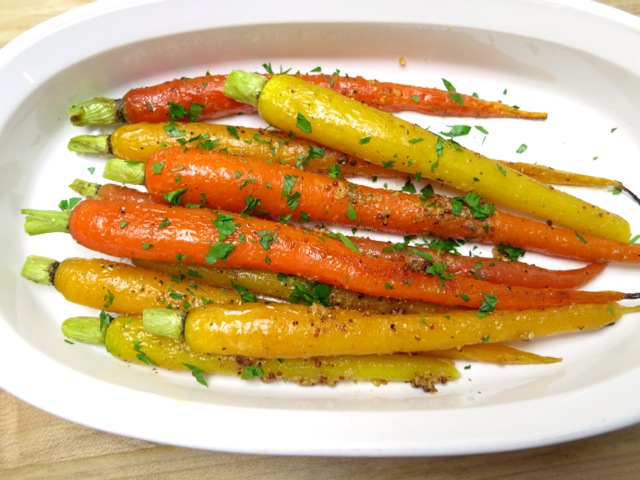 I found these gorgeous rainbow carrots at Mana Foods in Paia.  A light rub of olive oil, homemade whole grain mustard and salt and pepper, the carrots were ready after quickly being roasted in my toaster oven.
Pork Schnitzel
Adapted from Food & Wine Magazine
Serves 4
Ingredients
2 extra-large eggs
1/2 cup sour cream (I used Green Valley lactose free sour cream)
1 cup all-purpose flour
1/2 teaspoon dried dill
1/4 teaspoon garlic powder
1/4 teaspoon onion powder
1/2 teaspoon dried oregano
1/2 teaspoon sweet paprika
1 1/2 cups panko
1 pound pork tenderloin, cut into 4 medallions and pounded 1/4 inch thick
kosher salt and freshly ground black pepper
Preparation
In  a shallow bowl, beat eggs with the sour cream.  In another shallow bowl, whisk the flour, dill, garlic powder, onion powder, oregano and paprika.   Spread the panko in a third shallow bowl.
Season the pork with salt and pepper.  Dredge the cutlets in the flour mixture and dip them in the egg mixture.  Coat with panko; transfer to a baking sheet.
In a very large skillet, heat 1/4 inch of oil.  Add half of the cutlets and fry over moderately high heat, turning once, until just cooked through and nicely browned, about 4 minutes total. Transfer to a paper towel lined plate.  Repeat with the remaining cutlets.
Serve cutlets with capers, fresh lemon wedges and a side of roasted carrots and potatoes.