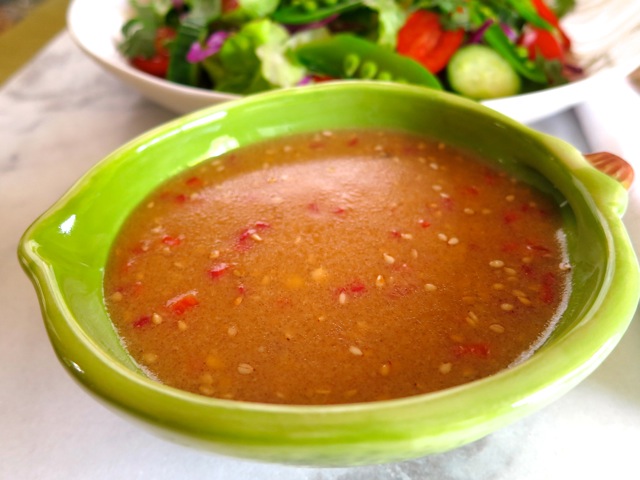 The January 2014 issue of Bon Appétit included a "Food Lover's Cleanse" article that highlighted a few of their favorite recipes to "help you balance the excesses of the holiday season."  Well, now that it's July, those days are long gone.  I'm not on a cleansing diet (though I can always use help "balancing excess!").  I was intrigued by one of the recipes: Sesame-Miso Vinaigrette. I am particularly fond of roasted sesame seeds and miso, whether it be white, yellow, or red.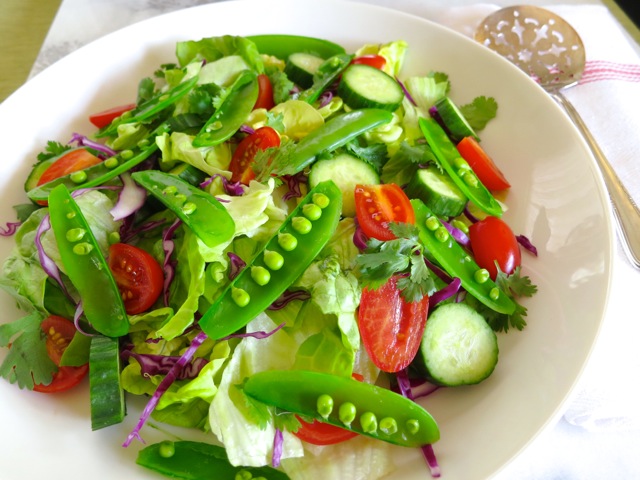 The vinaigrette is especially delicious on a salad with crunchy butter or iceberg lettuce, cucumbers and sugar snap peas.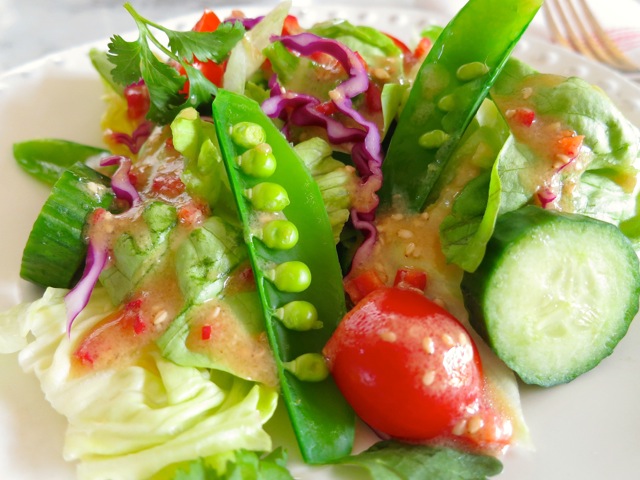 Sesame-Miso Vinaigrette
Adapted from Bon Appetit
Makes about 2/3 cup
Ingredients 
1 red Fresno chile, with seeds, finely chopped
3 tablespoons canola oil
2 tablespoons fresh lime juice
2 tablespoons white miso
1 tablespoon soy sauce
1 tablespoons unseasoned rice vinegar
1 teaspoon toasted sesame oil
1 teaspoons toasted sesame seeds
1/2 teaspoon grated peeled ginger
Preparation
Whisk all ingredients in a small bowl.  Vinaigrette can be made 3 days ahead.  Cover and chill before serving.