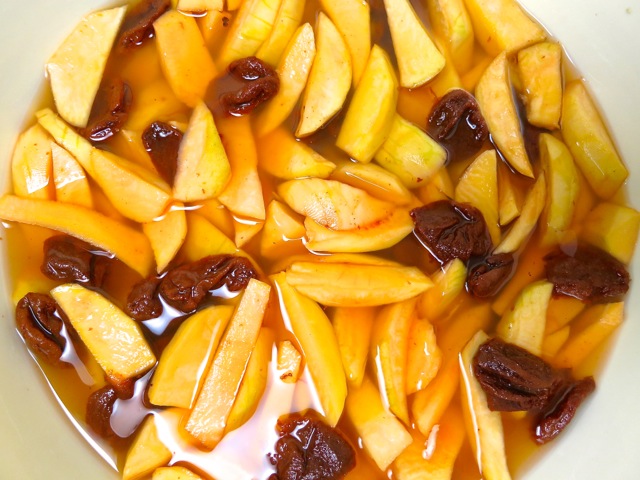 Many of the world's cultures have their own version of pickled mango.  In India they often use chiles, fenugreek and mustard seeds for a spicy pickled mango side dish.  Vietnamese- style pickled mango may include Thai chiles.  Here in Hawaii we make a brine of vinegar, sugar and salt and sometimes dried plums are added.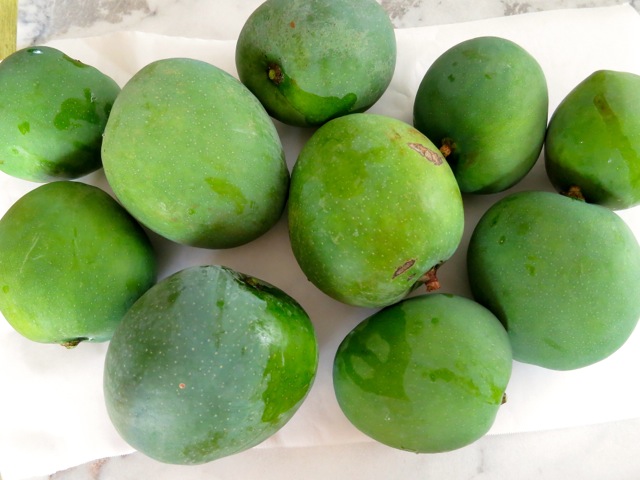 A few weeks ago strong trade winds knocked off a number of our White Pirie and Rapoza mangoes.  This could have been a tragedy, given how tasty these mangoes are when perfectly ripe.  So bucket in hand, I gathered up the fallen green mangoes and made a small batch of  pickled mango. All of my Maui friends love pickled mango!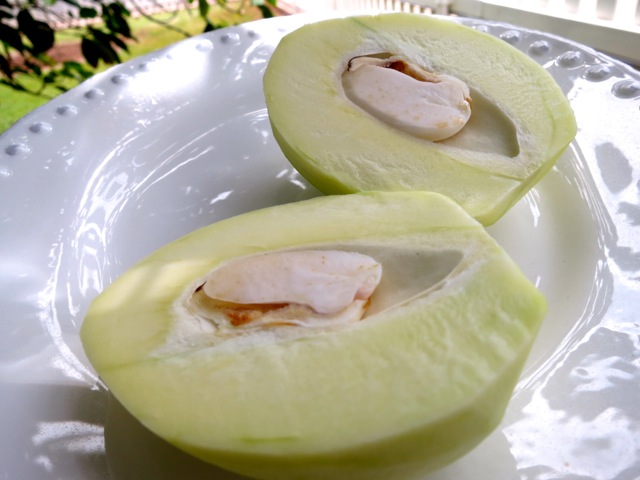 The seed of this green Rapoza mango is small and soft which makes it very easy to cut the mango into slices. This particular mango is all fruit and little seed.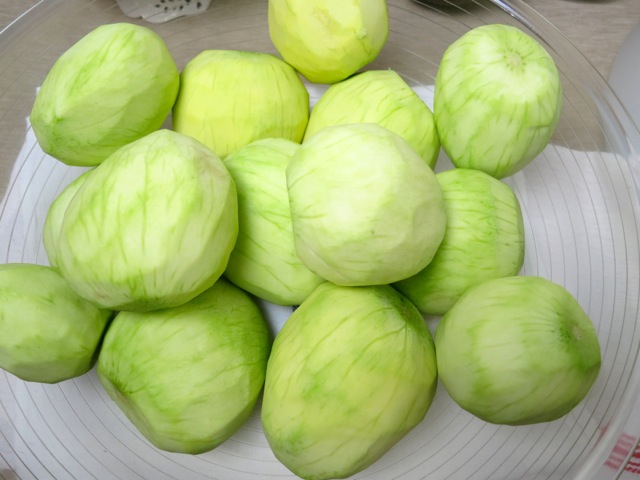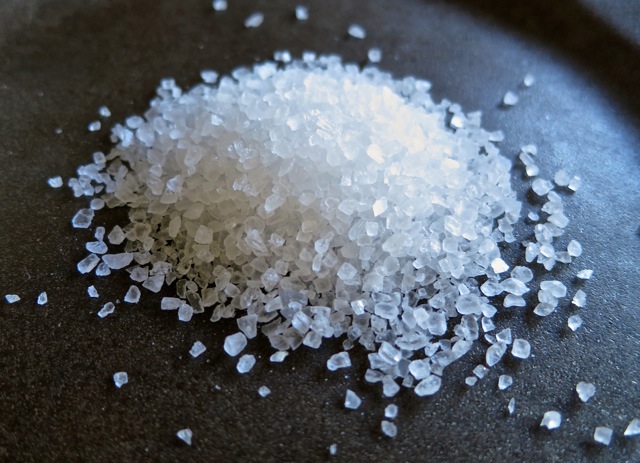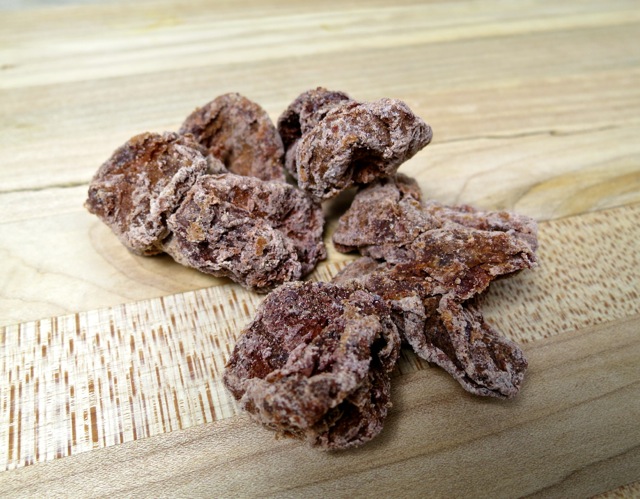 Adding dried plums to the pickled mango is not essential however I usually include them.  They soak up all the tasty brine and add that extra "umami" flavor we all love.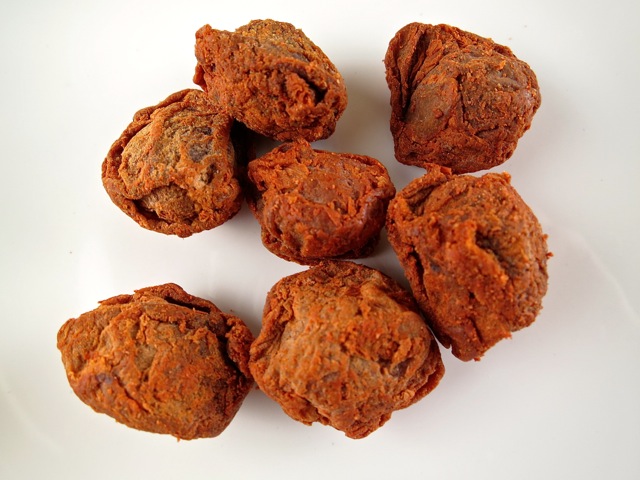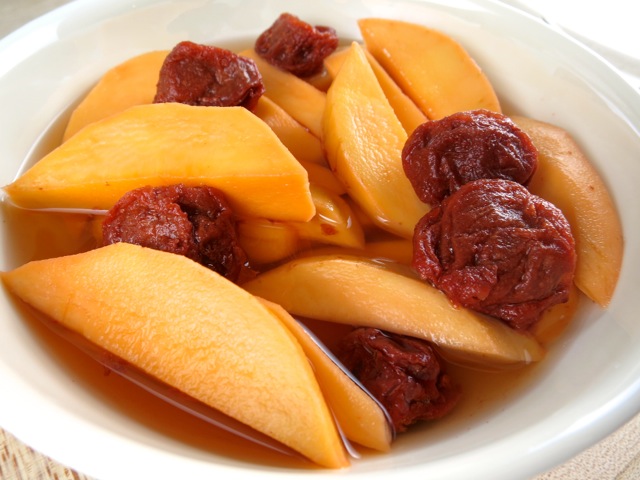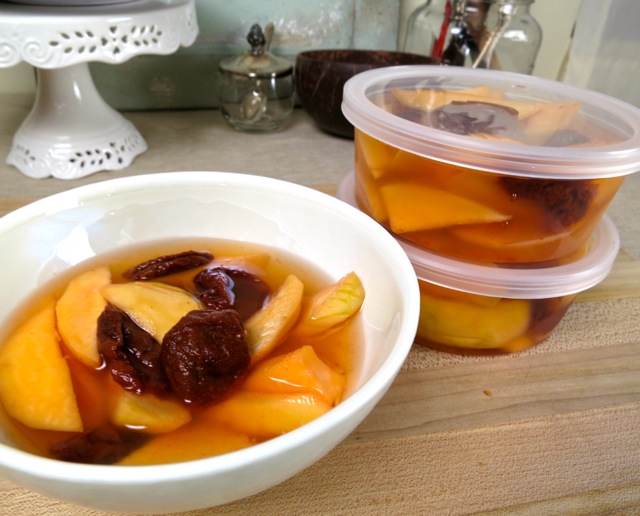 Pickled Mango
Makes about 11 cups
Ingredients
6 – 7 pounds green mangoes
2 1/2 cups white vinegar
3 cups filtered water
2 1/2 cups sugar
3 tablespoons Hawaiian salt or kosher salt
1/2 – 1 teaspoon li hing mui powder (optional)
20 li hing mui plum seed or dried seedless plums (optional)
Preparation
Combine vinegar, water, sugar, and Hawaiian salt in a 3-quart pot.  Bring to a simmer, stirring until the sugar and salt are fully dissolved.  If using li hing mui powder, add it now and stir to combine.  Remove from the heat and let mixture cool to room temperature.
Peel mangoes and cut fruit away from the seed.  Slice into strips about 1/3-inch thick.  Place cut mangoes in a large bowl.  Add enough liquid to cover the mangoes.  Give it a stir, add dried plums/li hing mui if using.  Cover the bowl and refrigerate overnight, stirring occasionally.  The pickled mango tastes best after it has marinated for a few days in the delicious sweet-tart brine.  Pack in individual containers and store in the refrigerator.  Give them away as gifts, your friends will be forever grateful.