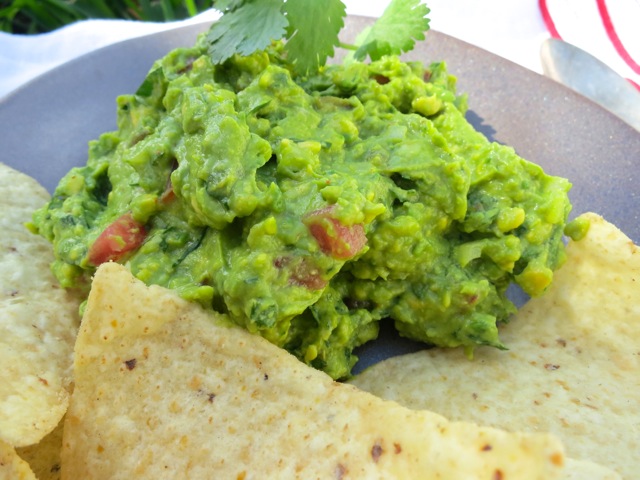 Our two avocado trees, a Green Gold and Sharwil bear fruit in the winter and spring.  The trees are currently loaded with fruit so we are enjoying avocados in numerous ways: avocado on toast, avocado salad, and plenty of guacamole.  And, of course, the guacamole is a natural with all manner of Mexican dishes such as quesadillas, tacos, enchiladas, tostadas and burritos.  We love all of these dishes!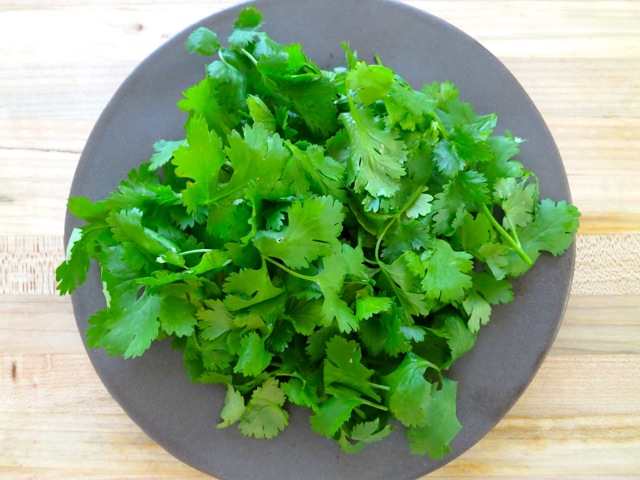 Guacamole is such an easy side dish to throw together.  If you have good, creamy avocados  as we do, you can simply mash them with salt and lime juice and slather it on a quesadilla.  Given a bit more time to chop up a few ingredients, this recipe from Alton Brown is excellent.  All the ingredients meld together beautifully and the end result is a fantastic guacamole.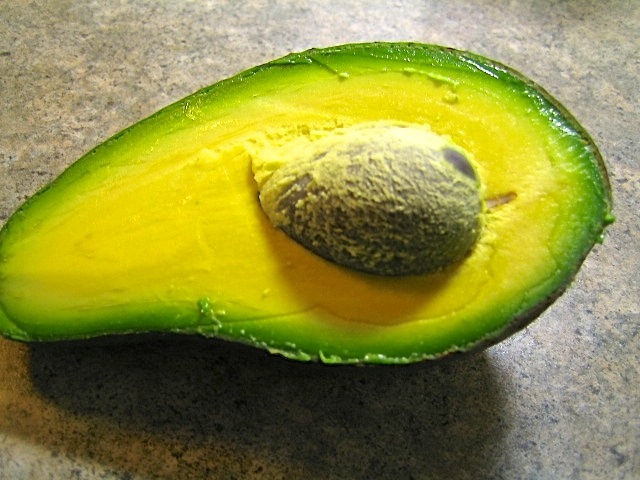 Sharwil avocado is rich and creamy, my favorite avocado.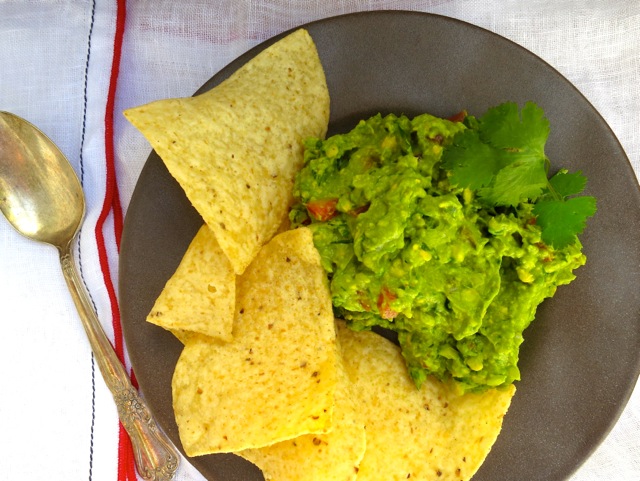 Guacamole ~ Alton Brown Style
Adapted from Alton Brown's recipe
2 generous servings
Ingredients
2 Sharwil or Haas avocados
1 lime, juiced
1/4 – 1/2 teaspoon kosher salt
1/4 heaping teaspoon ground cumin
1/4 teaspoon cayenne
2 tablespoons finely diced onion
3 rings of pickled jalapeño, minced (or more depending on how hot they are)
1/4 cup finely diced tomato
1 tablespoon finely chopped cilantro
1 small garlic clove, minced
Preparation
In a large bowl place the scooped avocado pulp and lime juice, toss to coat.  Use a potato masher, add salt, cumin and cayenne and mash.  Fold in the onions, jalapeño, tomatoes, cilantro and garlic.  Season to taste with extra lime juice.  Serve right away.