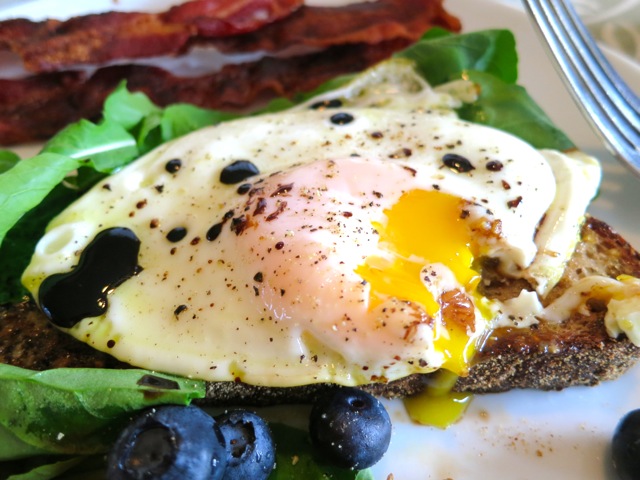 My favorite weekend breakfast is a poached or fried egg with a soft yolk served over toast or rice with a side of bacon and fresh fruit.  When eating my egg on rice, I like a dash of soy sauce over the egg and rice.  With toast, I sop up the yolk with the bread leaving nothing behind.  I regularly visit the San Francisco Chronicle web site (SF Gate) in particular their food section.  This terrific variation on a simple fried egg was described as a customer favorite brunch item at Foreign Cinema restaurant. I can certainly see why they are so popular.  They are simply delicious!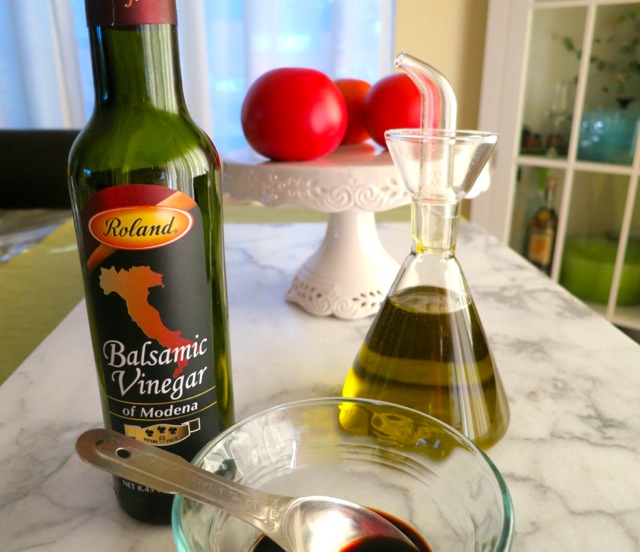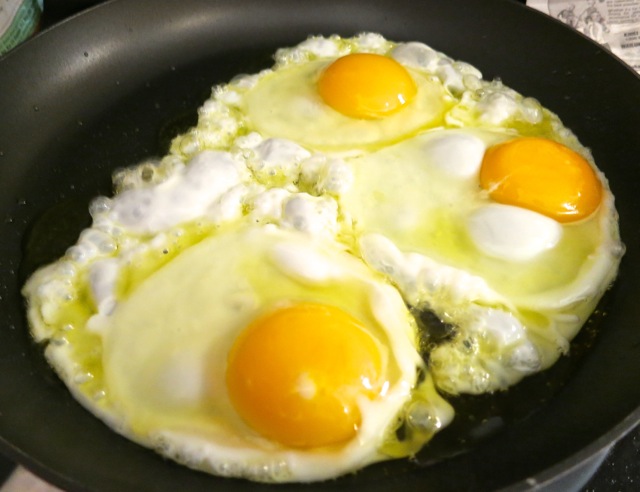 The recipe calls for two eggs however I snuck in a third so John could have two eggs.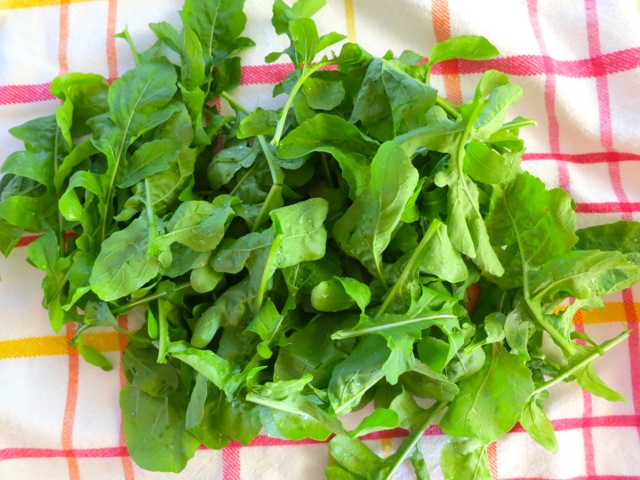 Picked from the garden and washed, peppery arugula goes well with the balsamic vinegar.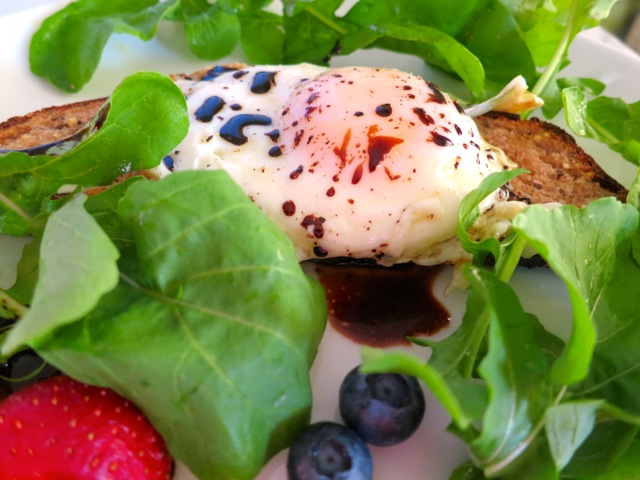 Balsamic Fried Eggs
Adapted from the San Francisco Chronicle
Serves 2
Ingredients
2 tablespoons extra virgin olive oil
2 large or extra-large eggs
kosher salt and freshly ground black pepper
2 thick slices whole grain or sourdough bread, toasted and lightly buttered
1 1/2 tablespoons balsamic vinegar
2 small handfuls of arugula
Preparation
Add olive oil to an 8 inch non-stick skillet over medium heat.
Once the oil is hot (not at the smoking point), crack open the eggs, one at a time, letting each egg set; cook for about 25 seconds, keeping the heat at medium.
As the eggs puff up, season with salt and pepper.  Tilt the pan and baste the top of the yolks with the hot oil to help them cook.  Cook to desired doneness.
Meanwhile place a piece of lightly buttered toast on each plate and top with a fried egg.  Pour off and discard any excess oil.  Wipe pan to remove any oily residue.
Put pan back over medium heat.  Add the balsamic vinegar; let it sizzle for a moment or two, and drizzle over the eggs.  Scatter arugula around the toast and serve immediately.