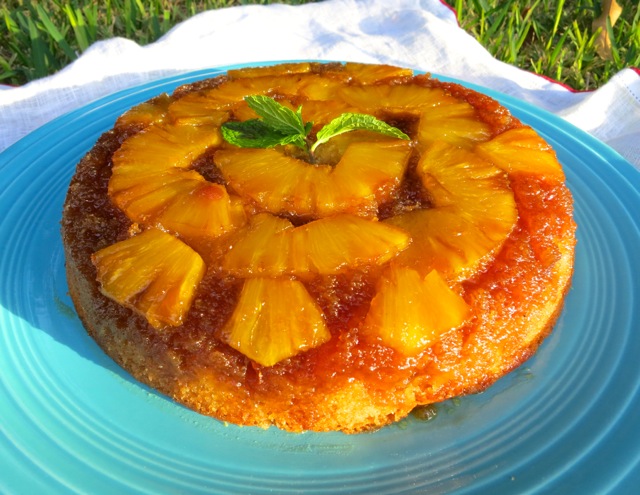 Maui Gold pineapples are extra sweet with low acidity.  It's hard to resist perfectly chilled juicy wedges of this gorgeous fruit.  Grown right here on the Valley Isle, they are simply delicious.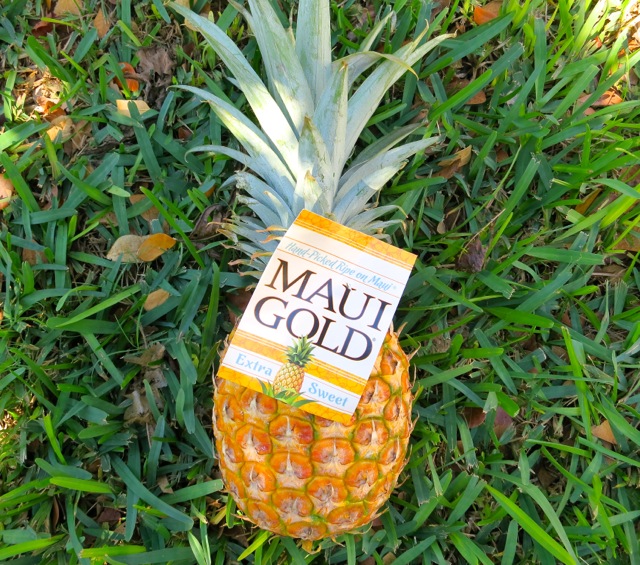 My step daughters, Katie from Seattle and Jessica from Portland, came to visit recently.  We had a birthday "wing ding" for Katie while she was here and Jessica made a scrumptious pineapple upside-down cake for dessert. Jessica is a wonderful cook and we always have such a good time planning out our next meal together.
Fresh, sweet slices of pineapple are the star attraction of this cake.  This recipe comes from Gourmet magazine.  We didn't have any cardamom at the time so we used cinnamon instead and it was very good however next time I will definitely use cardamom.  My friend Shanna over at Curls & Carrots is a big cardamom fan and she recently sent me a bag of this intoxicating, warm, and exotic spice.  Mahalo Shanna!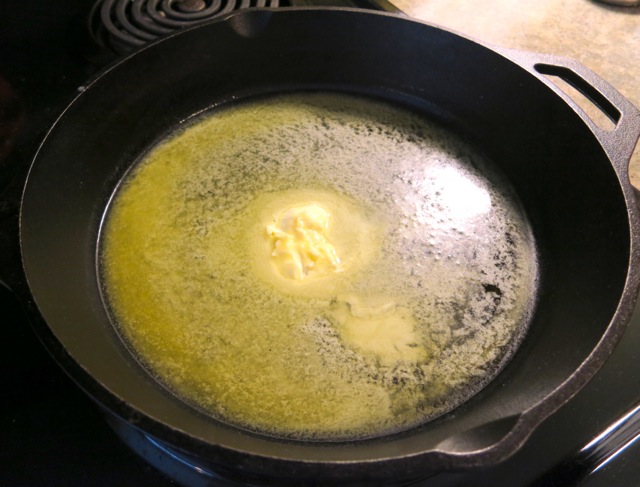 Butter is melted in a 10″ cast iron skillet before adding the brown sugar.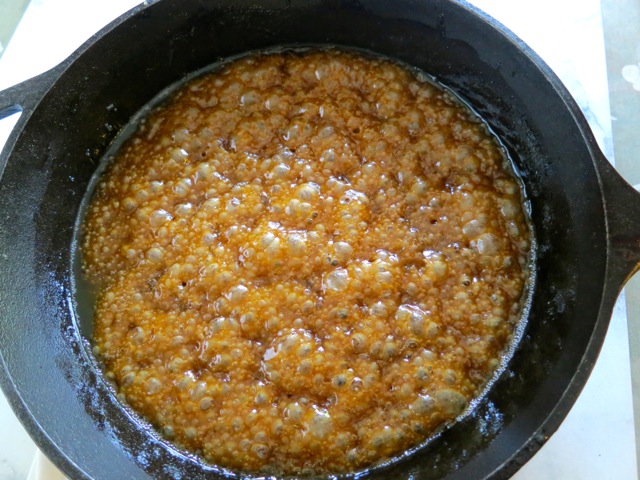 Allow the butter and brown sugar mixture to bubble just a bit before you remove it from the heat.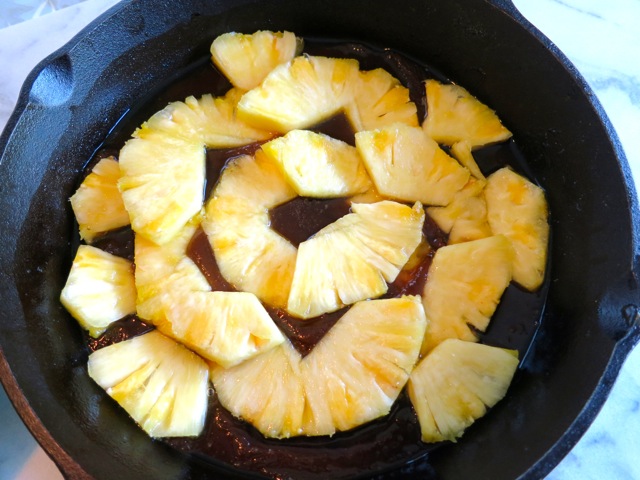 Layer pineapple slices over the melted butter and sugar and pour batter over the pineapple.  Smooth the batter with a spatula.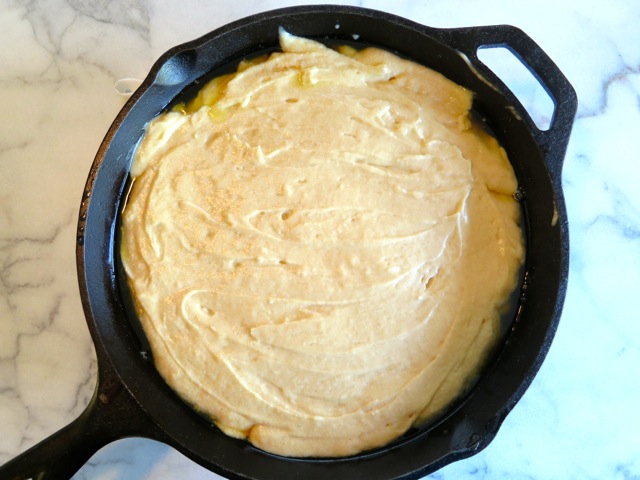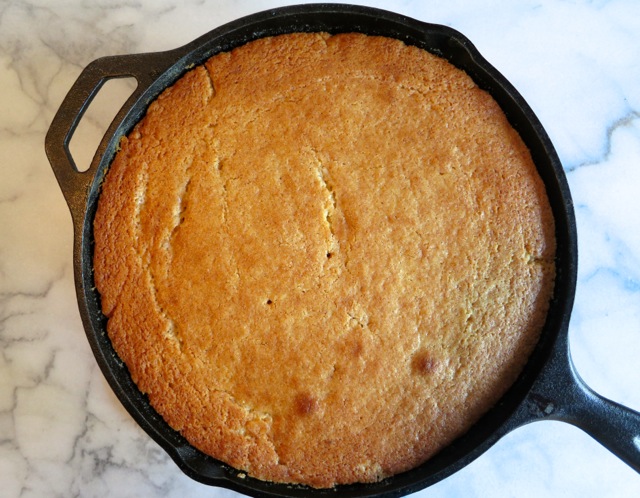 Invert a serving plate over the skillet and invert cake onto the plate.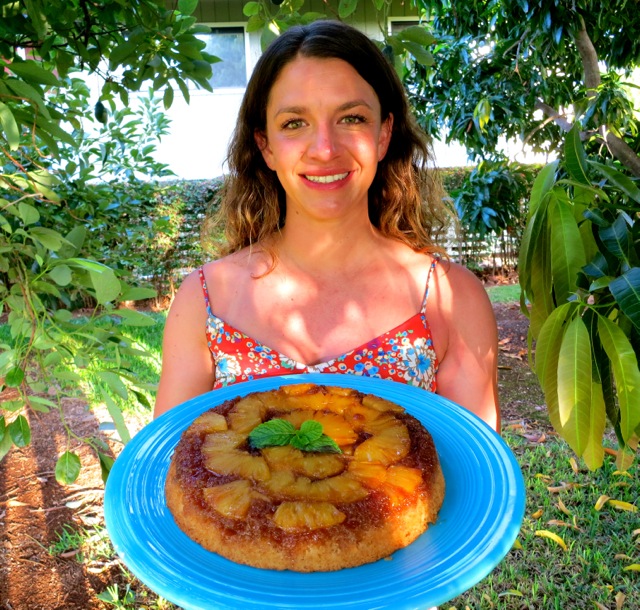 Jessica with her gorgeous Maui Gold Pineapple Upside-Down Cake.
Maui Gold Pineapple Upside-Down Cake
Adapted from Gourmet Magazine
Serves 8 – 10
Ingredients
For Topping:
1/2 medium Maui Gold or other sweet pineapple, peeled, quartered lengthwise, and cored
3/4 stick unsalted butter (I used Earth Balance Buttery Sticks, lactose free and vegan)
3/4 cup packed light brown sugar
For Batter:
1 1/2 cups all purpose flour
2 teaspoons ground cardamom
2 teaspoons baking powder
1/4 teaspoon salt
3/4 stick unsalted butter, softened (I used Earth Balance Buttery Sticks)
1 cup sugar
2 large eggs
1 teaspoon vanilla
1 tablespoon dark rum
1/2 cup unsweetened pineapple juice
1 tablespoon dark rum for sprinkling over cake
Make Topping:
Cut pineapple crosswise into 3/8 inch thick pieces.
Melt butter in skillet.  Add brown sugar and simmer over medium heat, stirring, 4 minutes. Remove from heat.  Arrange pineapple on top of sugar mixture in concentric circles, overlapping pieces slightly.
Make Batter:
Preheat oven to 350 degrees.
Sift together flour, cardamom, baking powder, and salt.
Beat butter in a large bowl with an electric mixer until light and fluffy, then gradually beat in granulated sugar.  Add eggs, one at a time, beating well after each addition.  Beat in vanilla and rum.  Add half of flour mixture and beat on low speed just until blended.  Beat in pineapple juice, then add remaining flour mixture, beating just until blended. (Batter may appear slightly curdled.)
Spoon batter over pineapple topping and spread evenly.
Bake cake in middle of oven until golden and a tester comes out clean, about 35 minutes.
Let cake stand in skillet 5 minutes. Invert a plate over skillet and invert cake onto plate (keeping plate and skillet firmly pressed together).  Sprinkle rum over cake and cool on rack.  Serve cake just warm or at room temperature.
***Cake is best served the day it is made though it may be made 1 day ahead and chilled, covered.  Bring to room temperature before serving.