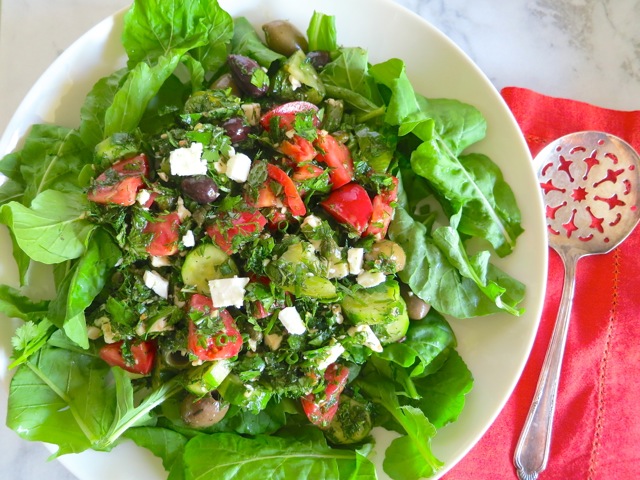 This is one of my favorite salads.  It's full of fresh herbs, peppery arugula, tangy feta, and briny capers and olives.  Thanks to the San Francisco Chronicle for posting their recipe "Cypriot Village Salad."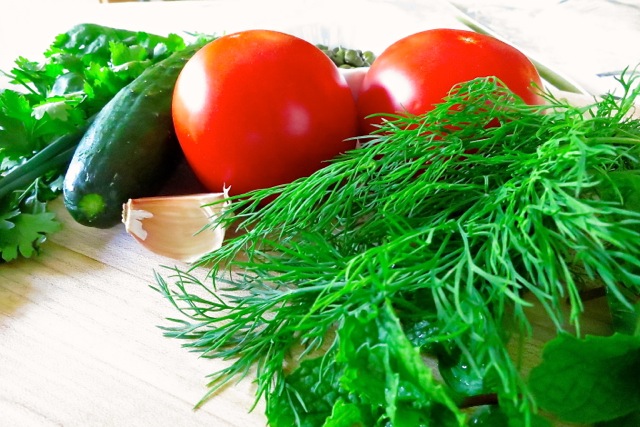 I've made this three times in the last month and haven't tired of it yet.  After chopping up the herbs and tomatoes, it's really just a matter of tossing everything together then enjoying it with a slice of crusty sourdough, whole grain bread or a hearty sandwich.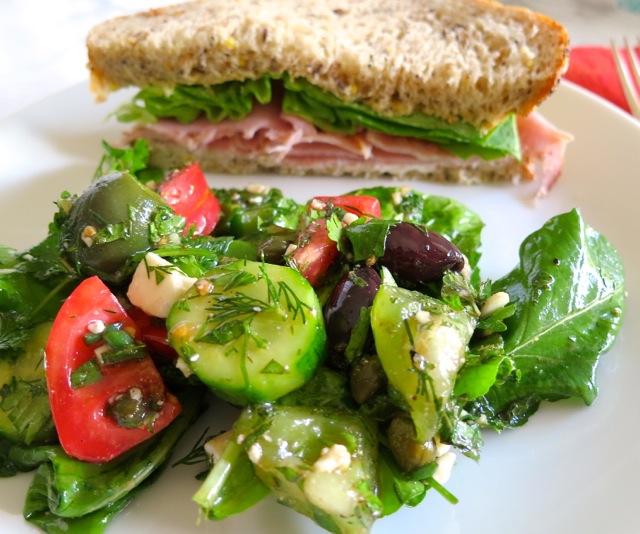 Arugula Herb Salad with Feta & Olives
Adapted from the San Francisco Chronicle
2 generous servings
Ingredients
2 mini or 1/2 medium cucumber, cut in half lengthwise then cut into 1/3 inch thick slices
1 small garlic clove, finely chopped
2 small tomatoes, cut into bite-size pieces
2 green onions, thinly sliced
1 1/2 tablespoons chopped dill
2 tablespoons chopped cilantro
2 tablespoons chopped mint
1 tablespoon capers
2 tablespoons extra virgin olive oil
1 tablespoon balsamic vinegar
juice of 1/2 small lemon
3 ounces feta cheese, cut into small chunks
1/4 cup assorted pitted olives
1 bunch arugula, about 2 ounces
salt and pepper
Preparation
Toss together the cucumber, garlic, tomatoes, green onions, dill, cilantro, mint and capers in a large bowl.  Dress with the olive oil, vinegar and lemon juice. Just before serving, add the feta, olives and arugula.  Toss and season with salt and pepper.